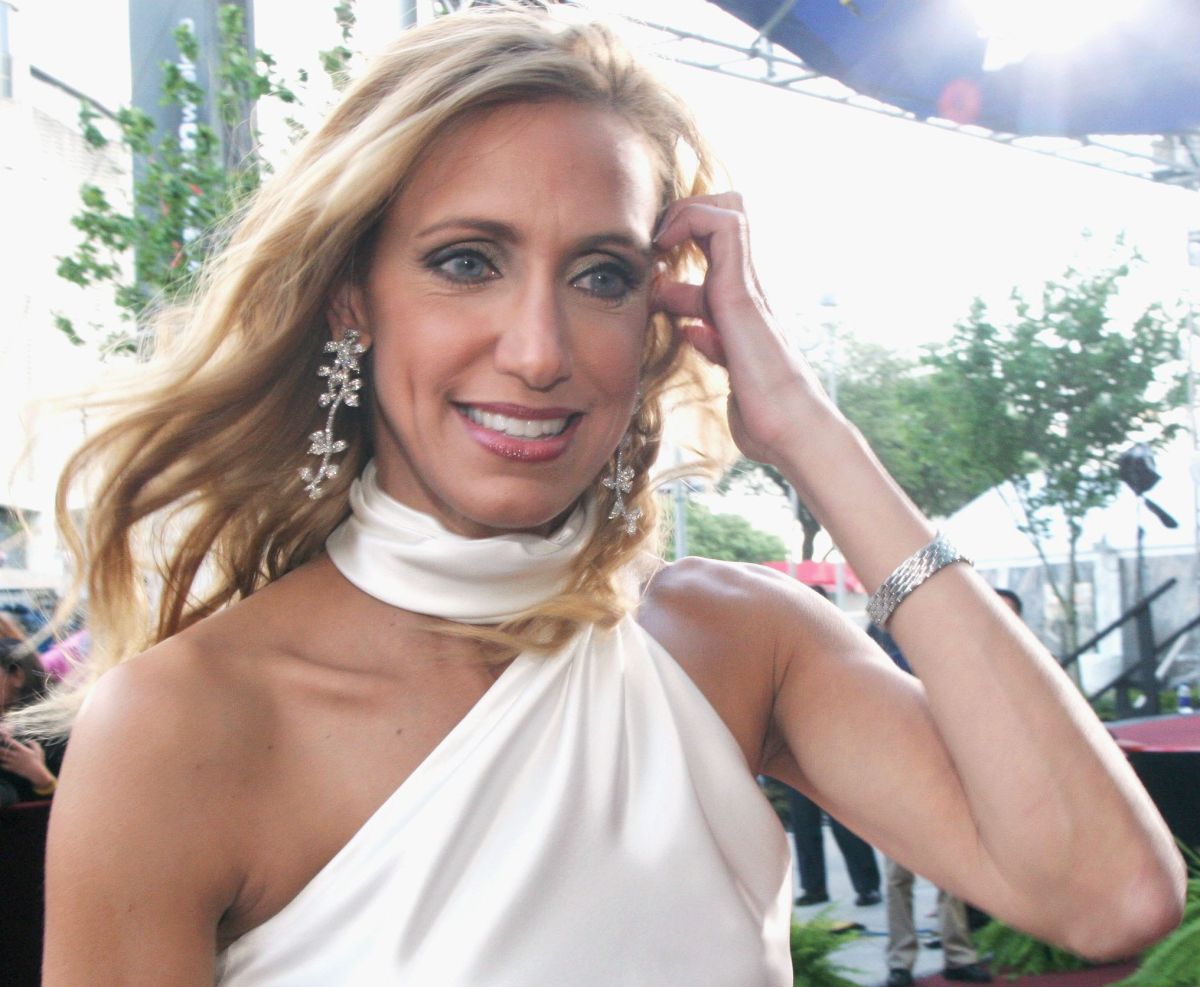 Photo: Jana Birchum. / Getty Images
The host of El Gordo y La Flaca, Lili Estefan as many know she is Cuban. After the death of his mother and with the situation that he lived and lives there, he emigrated together with his brother and father to the United States. Place where she has lived for forty years and where she developed a career on television screens, thus becoming one of the most important cheerleaders in the Hispanic show. Today, Lili Estefan surprised her fans by posting a photo of the day she left Cuba when she was only 13 years old. It moved many and land wrinkled the hearts of a few by the sentiment that is tacitly imprinted on the image.
"A day like today 41 years ago we left Cuba via Costa Rica, where we reunited with Uncle Emilio Estefan and a few months later with the rest of the family in Miami. This photo is a TREASURE! I am 13 years old", wrote Lili estefan as a legend in the photograph that they keep as a memory of that day who left his home island Cuba to start the American dream with his brother and dad.
Remember that Lili estefan Together with his family, they had to go through the hard time of their mother's suicide, but in addition to that, they had to battle with the terrible disease called depression. Lili at some point came to confess that suddenly she saw that her mother was fine, and that suddenly, she came home from school and her mommy said some nonsense things and that she followed the flow because it was a way to live with all that. Also, in the Red Table Talk: The Estefan's of Facebook Watch that he did with his aunt Gloria Estefan and his cousin Emily Estefan, he told how his father broke the news and how hard it was in the following years.
There is no doubt that this photograph carries a lot of memory in it. Univision presenter La Flaca Lili Estefan, He not only managed to get ahead but has had a successful career, which has been recognized countless times. She is the best example that hard work, sooner or later, pays off.