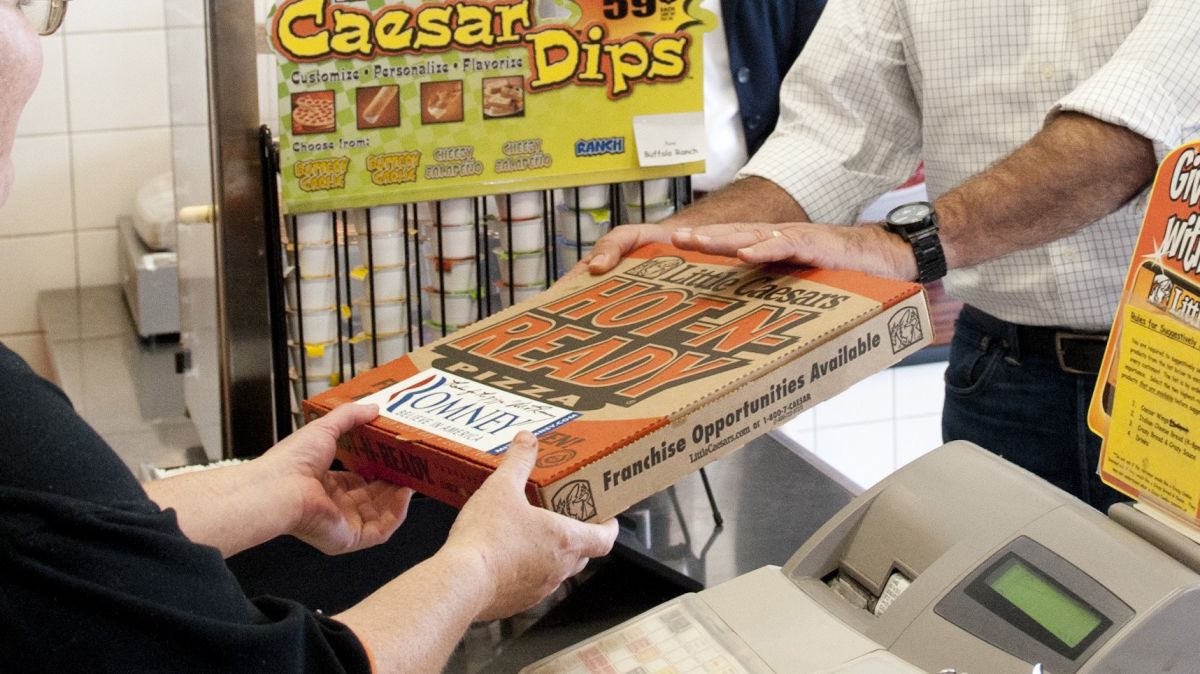 Photo: SAUL LOEB / AFP / Getty Images
If you have a craving for a huge pizza, but you really don't want to spend money on one, then you should consider taking advantage of the Little Caesars promotion where you will be giving away this dish.
Well known for delivering their pizzas very quickly, the Italian food chain will be offering the ExtraMostBestest Pepperoni pizza, which is Little Caesars' largest pizza. And this dish comes with extra cheese and additional ingredients and has been on the restaurant's menu since 2017.
You will also be serving traditional cheese pizzas.
To get your ExtraMostBestest Pepperoni or your free cheese pizza you must spend at least $ 15 or more when placing an order online.
LThe promotion will be in effect until next Sunday, August 22 and will only be valid through the Little Caesars app and website. You will also have to enter the promotional code "EXTRAPIZZA1" when making your payment to activate the promotion.
Little Caesars is one of the latest fast food chains to launch a promotion that will give one of its popular products free. And you have to remember that the Wendy's hamburger company will be giving free sandwiches today, Friday the 14th and tomorrow, Saturday, August 15th. However, unlike Little Caesars, there is no need for a minimum purchase here.
The sandwich that Wendy's will be serving is one that is served for breakfast, as it contains sausage, egg, and bacon in the middle of a croissant bun.
In addition, Wendy's does not make the promotion valid through the app or its website, so you have to go personally to a branch and order your sandwich. As mentioned above, you don't have to make a minimum purchase to get your product, you just have to ask for it and that's it. Of course, you may need to go early to your nearest branch, as they will only give away sandwiches while supplies last.
-You may also be interested: They sell a slice of cake from the wedding of Princess Diana and Prince Charles at $ 2,500