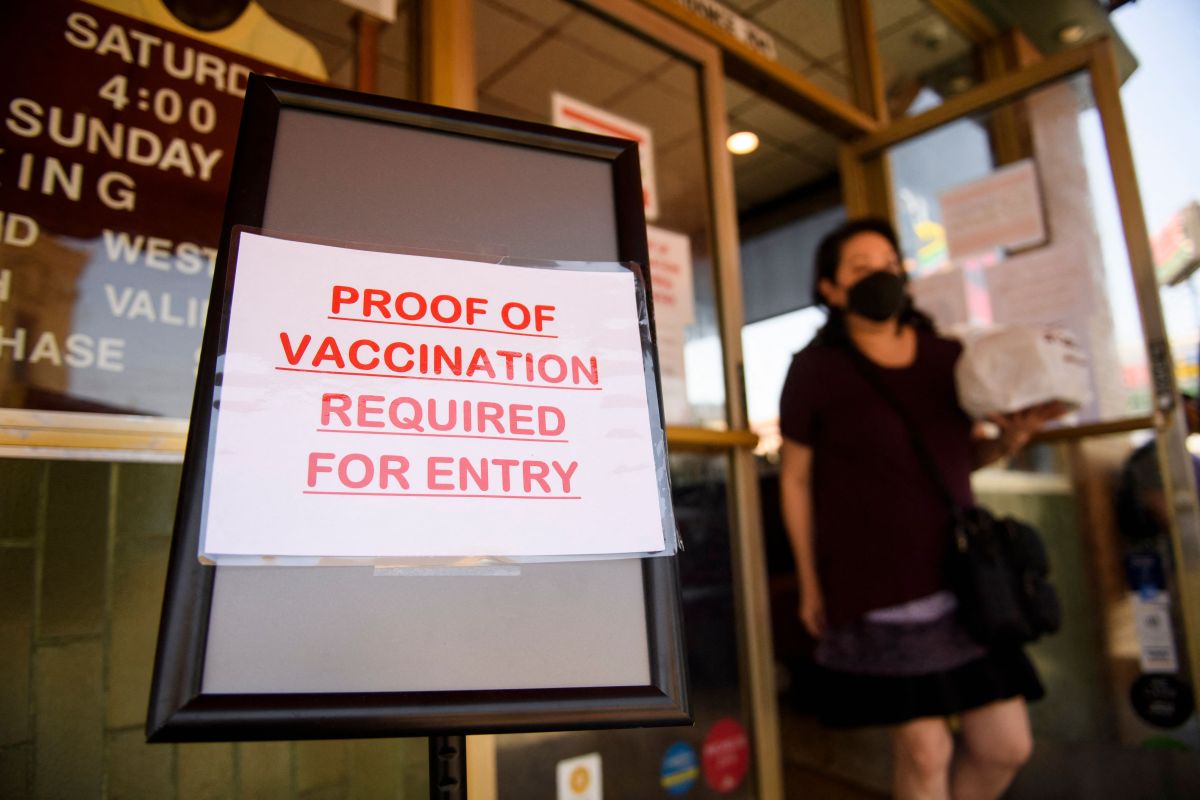 Photo: PATRICK T. FALLON / AFP / Getty Images
The city council approved the measure by which the city of The Ángels will require citizens to vaccination passport to enter closed spaces such as restaurants, bars or lounges. Mayor Eric Garcetti He stated that this measure will encourage immunization.
The ordinance will be applied in places such as shopping centers, coffee shops, cinemas, gyms, beauty parlors and other closed places.
In this way, as of November 4, the corresponding sites must require proof of vaccination before clients enter the facilities, a requirement that will be applicable until the emergency declaration due to the pandemic in the city is lifted.
The only ones exemptions will be for those who present in writing a document that proves that they cannot receive immunization for health or religious reasons, and in these cases customers can only be in open spaces, if they do not show a recent test of covid-19 whose result is negative.
The fines for companies that do not apply this mandate, they will begin to be applied from November 29, and will become tougher if the establishments repeat offenders.
Similar measures are already underway in San Francisco and New York. In United States, almost 44 million people have been infected with covid-19, a disease that already totals around 700,000 fatalities in the country.
Read more: * More than 120,000 children were orphaned during the pandemic
* CDC Director Says America at Risk for Severe Flu Season
* Johnson & Johnson requested authorization for its booster vaccine against covid-19




Source-laopinion.com