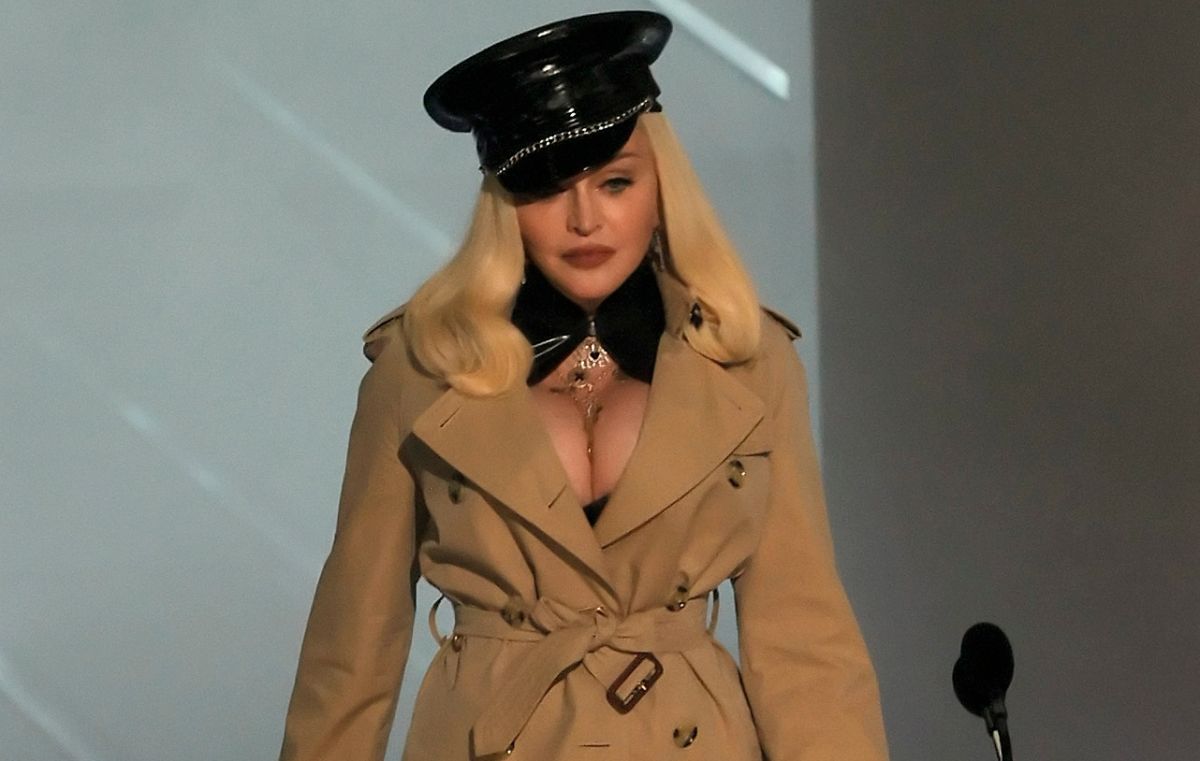 Photo: Michael Loccisano / Getty Images
The presentation of Madonna last weekend, at the beginning of the delivery of the VMAs from Mtv, It can be considered as his great comeback this year, if not in the musical field, then in the media. And now he has surprised again with his most recent publication in Instagram– A collection of photos of her wearing black fishnet stockings, a corset, jewelry, and a wedding veil. The message that accompanied the images was "My own Met Gala private ".
The Queen of pop showed that at 63 he has a spectacular figure, and that sensual outfit (designed by the Mexican Victor Barragan) was the one with whom he went to after party of the awards ceremony. In a video she appears having fun and greeting other stars, such as Doja cat, Lil Nas X and Kid cudi.
Since last week Madonna impressed locals and strangers by a series of photos he published, in which he appears in bed, in topless and wearing a black thong; the text you wrote next to your post it was "Accessories are a form of torture."
You may also like:
MTV VMA: Madonna and Cyndi Lauper returned to recall the historic first installment of 1984
Camila Cabello shows in a video the sensual twerking she did before her performance at the VMAs