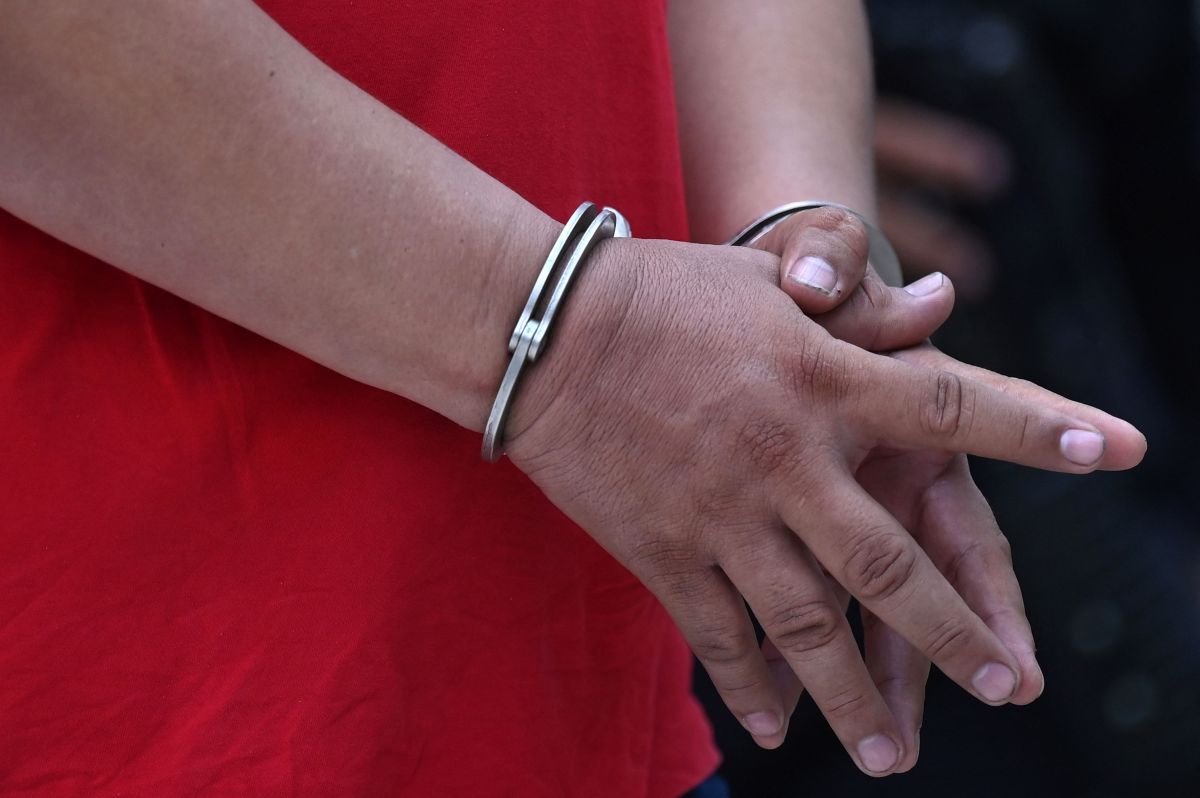 Photo: Marvin Recinos / AFP / Getty Images
After almost a decade, justice was finally on the side of the family of Dylan redwine, after it was known that Mark redwine received a sentence of 48 years in prison after killing his son in 2012 in Colorado.
Mark was convicted in July of this year of second degree murder and child abuse. after his arrest in 2017. The news around Dylan Redwine became known in the country when in 2012 he was reported missing after having made a Thanksgiving visit to his father's house on the outskirts of the city of Durango, he reported. KKTV11.
Reports from prosecutors indicated that the boy had discovered compromising photos of his father in which He appeared wearing women's lingerie and eating feces in a diaper, which infuriated Mark, and after an argument they had, killed the 13-year-old teenager.
Although the sentence has already been known to Mark Redwine, 60-year-old subject plans to appealRedwine's lawyers informed the Durango Herald.
Mark's attitude was criticized by Judge Jeffrey Wilson, because the defendant did not say a single word during the hearing.
"I find it difficult to remember a convicted defendant who has shown so little remorse for what he has done"Wilson declared in court.
Defense attorneys surmised that Dylan was abducted by a stranger or that the teenager had been attacked while walking through wildlife.
Although his disappearance was reported in 2012, it was not until June 2013 that part of Dylan's body was first found a few miles from the Redwine family home. Two years later, another part of the body, specifically the skull, was found by two hikers.
In statements from Dylan's mother, Elaine Hall, told the judge on Friday that her ex-husband had "stolen" her son's youth, and added that he had "A whole life ahead".
Meanwhile, the brother of the deceased youth, Cory Redwine, stated how difficult it has been for him to live without his brother, and that the last few years without him have been "Less than misery".
"I can't bring Dylan back. I can't talk to him, so I pray to him. I dream of him. Dylan is my hero and he became more of a man at 13 than Mark became at 60 "Cory lamented in court.
You may also like:
Hispanic mother in Arizona kills her 2-year-old daughter, injures another 6 and commits suicide
2-year-old boy accidentally kills father with gun in North Carolina
Young Hispanic man beats up his father in California


Source-eldiariony.com