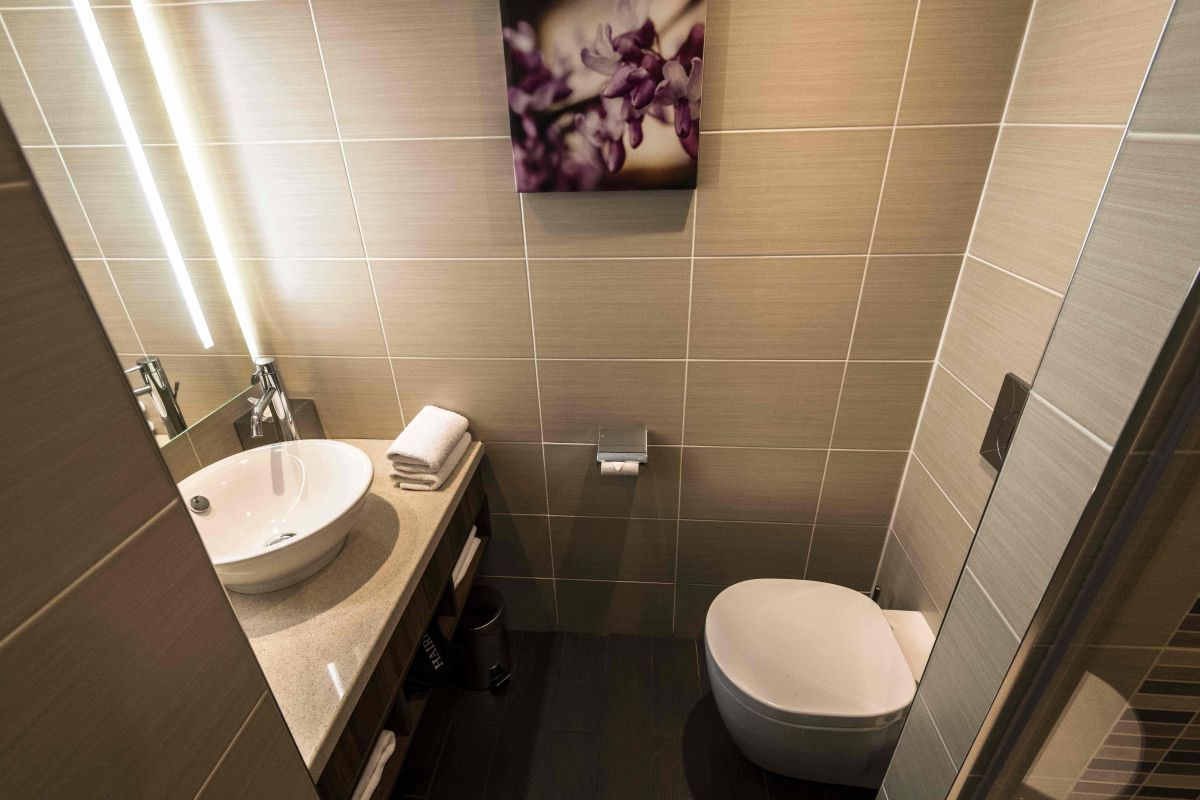 A male contractor in Colorado, USA, angrily destroyed with a sledgehammer in his hands, a bathroom that he remodeled because the owner of the property did not pay him for the work done.
The builder reported that the woman refused to pay for his services. As reported by the media KRDO, Amber Trucke had to cancel $ 7,555 dollars to Dream Home Remodels for the bathroom renovation. However, the woman only paid $ 3,300 dollars because she argued that the work "did not impress her."
Amber Trucke explained that she wanted to "investigate" before paying for the entire job.
"I wanted to be surprised and I was not impressed (…) But I knew I would be back on Friday to clean things up and I thought maybe I would be more impressed then. So I wasn't going to pay them until I saw the real real product, "Trucke said.
Upon denial, Terry James Gregory and Jordan Cazars, co-owners of the aforementioned company, dThey smashed the bathroom that had been remodeled.
"I have spent weeks on this. Thousands of dollars (…) Is someone going to pay me? (…) Let me tell you something. No contractor in the State of Colorado will fix that when they find out I returned it because she refused to pay me. " yells Gregory as he destroys the walls and tiles.
Initially the video was shared through the social network Twitter, although it did not take long for it to go viral on all social networks, completely dividing the opinions.
In this sense, the owners of the remodeling company assure that they have received threats of death. Also, the builders said their work was not just a remodel.
"After several weeks of working for a client, communication broke down at the end of a project. No displeasure was expressed and we proceeded to request payment for the project at the end of the day. Communication broke down even further after that and resulted in our company taking back a tile shower. We are sorry that this contract is brokenra ", they commented.
"It has never happened before and it is not a regular practice thing to do. There were several other projects included in the contract that she is also unwilling to pay for, including a dresser, mirror, light fixture, 2 ceiling fans, plumbing work, repairing rotten frames on her walls, and replacement of the exterior door. " ended.
The middle KRDO revealed that Tricke filed a report with the Colorado Police Department stating that the incident is being investigated, however, no comment would be made if the destruction by the contractors warrants criminal charges.
"My sense of security is gone," added the woman.
I may interest you:


Source-eldiariony.com