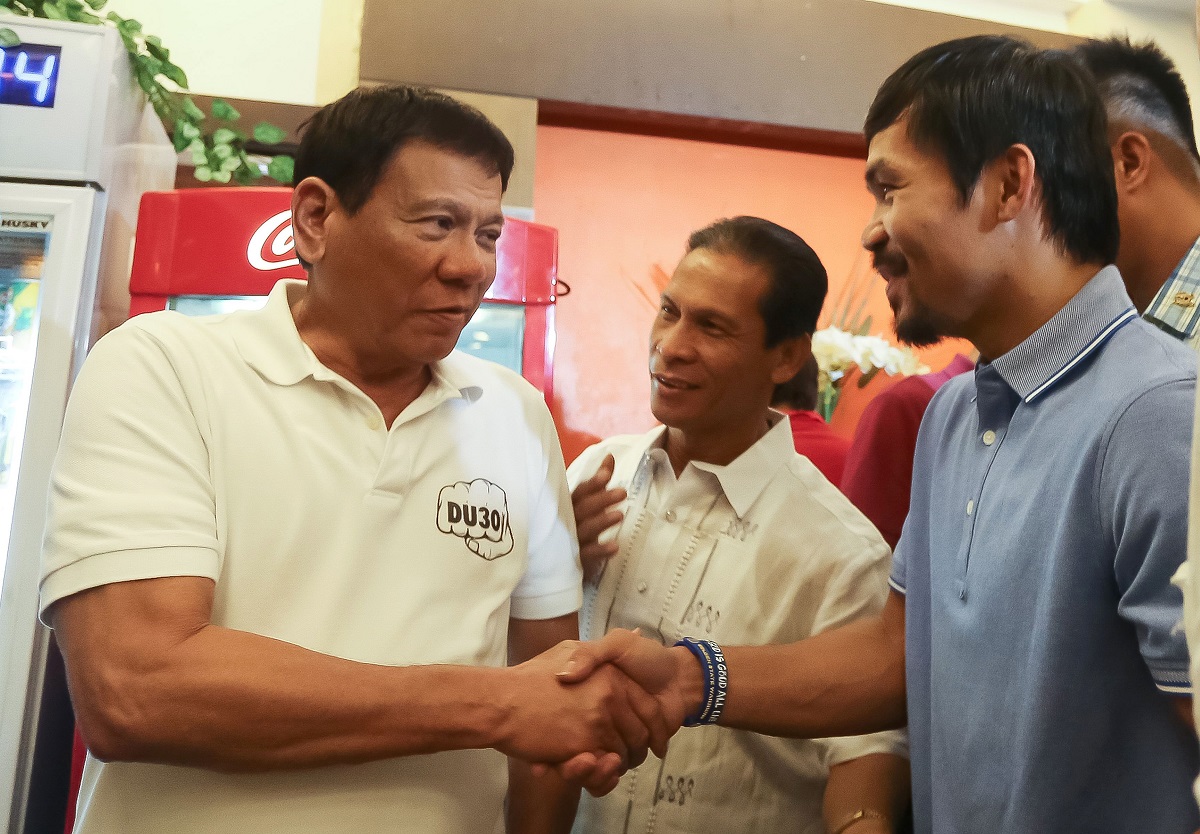 The Philippine President, Rodrigo duterte, and the popular former world boxing champion Manny pacquiaoFormer allies are at odds over control of the ruling party in the Philippines, which is holding presidential elections next year.
The faction faithful to Pacquiao in the ruling Philippine Democratic Party-Power of the People (PDP LABAN) replaced Duterte as leader of the formation on Sunday and expelled three of its allies from it in a decision rejected by the rival sector, which called it of comedy".
The split of the party is visible on the internet, where its website still maintains the photo of Duterte as leader (chairman), while the social networks of the formation are in the hands of Pacquiao's side.
"PDP LABAN appoints Senator Koko Pimentel as leader of the National Council (of the party)", can be read in the profile of the formation on Facebook.
The party's Twitter account shared an article advocating for Pacquiao to be the next presidential candidate in the elections scheduled for next May.
The general secretary of PDP LABAN, Melvin Matibag, from Duterte's side, stated that "Senator Koko Pimentel has no position in PDP LABAN. It is irrelevant and does not represent the party ".
In this sense, he stressed that "President Rodrigo Roa Duterte is the president of the PDP LABAN party. It is now and will continue to be, "according to a statement quoted by the Philippine Philippine News Agency.
Duterte, who won the election in 2016 and has been controversial for his bloody war on drugs, announced last week that he will run for vice president.
Many analysts predict that his daughter Sara, the current mayor of Davao, will run as a presidential candidate in the country, where presidents cannot by law stand for reelection.
Pacquiao, a senator since 2016, was a collaborator and partner of Duterte until in June he criticized the president for his policy with Beijing in the disputed waters of the South China Sea and a month later denounced alleged cases of corruption in the aid program for the covid-19.
As a result, Pacquiao was replaced as the party's executive president last July and replaced by the Minister of Energy, Alfonso Cusi.
The boxer's faction has reinstated him as president and has expelled Cusi and two of his collaborators.
The solution to the dispute over leadership will depend on the decision of the Electoral Commission.
Read also: Video: Manny Pacquiao can't open his eyes after the fight and his wife feeds him