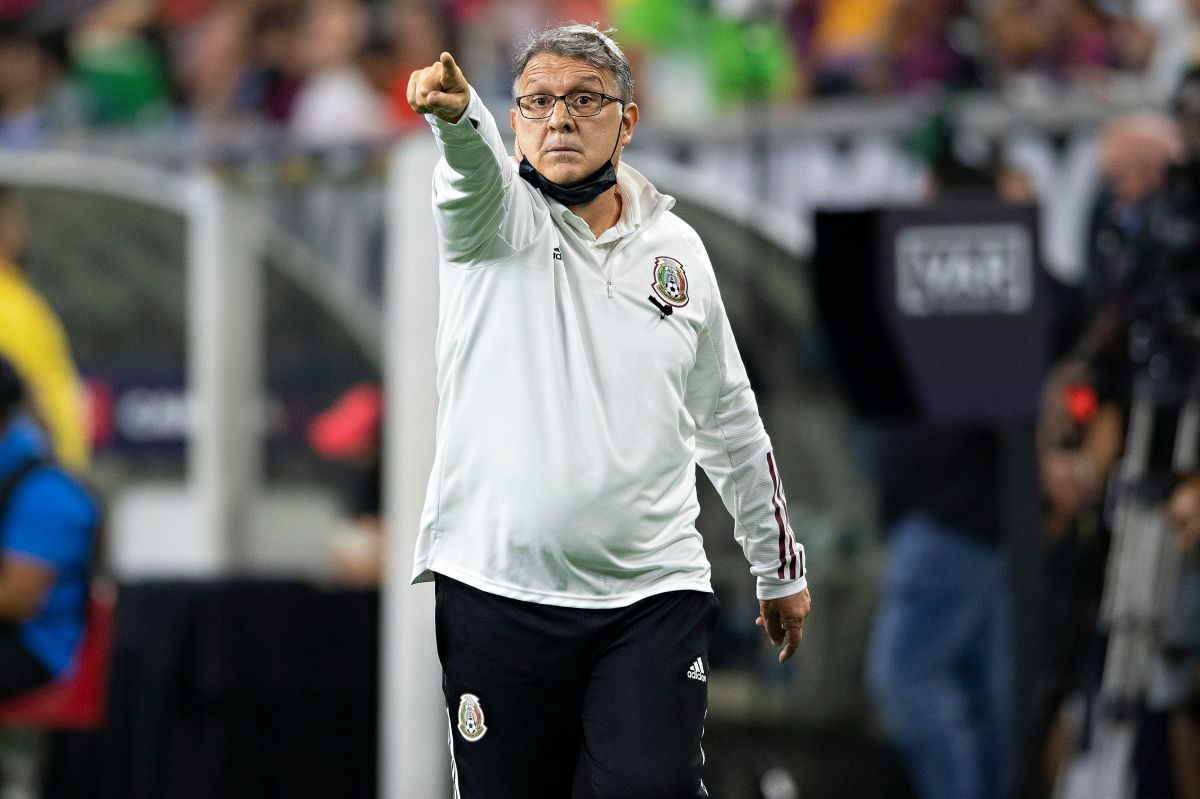 Photo: Etzel Espinosa / Imago7
European clubs represented a big headache during this FIFA date. The national teams have been affected because the teams decided not give in to their players for this round of qualifying for the Qatar 2022 World Cup. One of those affected was Mexico, a selection that despite their efforts, could not count on Raúl Jiménez and Johan Vásquez. In this sense, Gerardo Martino attacked the clubs that denied the arrival of the Mexicans.
"We have behaved in the way we understood that it was necessary to do it when Raúl was in the final part of his injuryIt was true that he had not played yet, it was a risk to have it. We did not consider having him in the Gold Cup if it was not to play and sometimes that reciprocity is often overlooked", Said the Argentine coach at the press conference prior to the match between Mexico and Jamaica.
📄 | NOTE @ Raul_Jimenez9 it will not be integrated into our concentration for the moment. @ santigim10 enter his place for the match 🆚 🇯🇲.
Here more info. ➡️ https://t.co/T9IDdylWiI #PassionandPride | #FMFforNuestroFootball pic.twitter.com/Mve4pNE4XH

– National Team (@miseleccionmx) September 1, 2021
Faced with this situation, the "Tata" regretted the absence of his forward and also stressed the importance of his footballer within the Aztec squad. Martino acknowledged that it will be difficult for him to Premier League attacker can return to "El Tri" in subsequent duels.
"It is vital for us to have Raúl. After the fracture in the skull he has not come with us for a long time. We were in permanent contact with him, he really wants to be at the start of the qualifying rounds and now the Federation continues with the steps that must be followed. I do not have a position of the possibilities that Raúl is in the following gamesHe added.
Finally, the Argentine coach spoke about the absence of a couple of players who play in Serie A in Italy. Hirving Lozano and Johan Vásquez They will not be part of the template. Nevertheless, Martino spoke about the "apparent" injury suffered by the Genoa defender that prevented him from being part of the squad.
"Lozano stated that he was not 100% and we removed him from the list. Johan is due to an injury that he apparently dragged after the Olympics, but there is also a situation with the club and in our desire to create the best conditions for them at Genoa, we do not deepen", Concluded the coach.
📄 | NOTE

We kick off our Playoff preparation heading to 🇶🇦 2022! ⚽️ 🇲🇽

For this concentration, @ Johanvasquez23 caused leave; his place will be taken by @ catadominguez04. 🔛
More info. 👉🏻 https://t.co/qV6WFBdjxU #PassionandPride | #FMFforNuestroFootball pic.twitter.com/WS0sBnfTpW

– National Team (@miseleccionmx) August 30, 2021
You may also like:
Mexico vs. Jamaica: date, time, probable line-ups and where you can see El Tri's debut for the Concacaf World Cup Qualifiers
El Tri without a leader: Gerardo Martino could miss Mexico's next two games
The dream is over: Raúl Jiménez is out of El Tri and in Mexico they demand sanctions