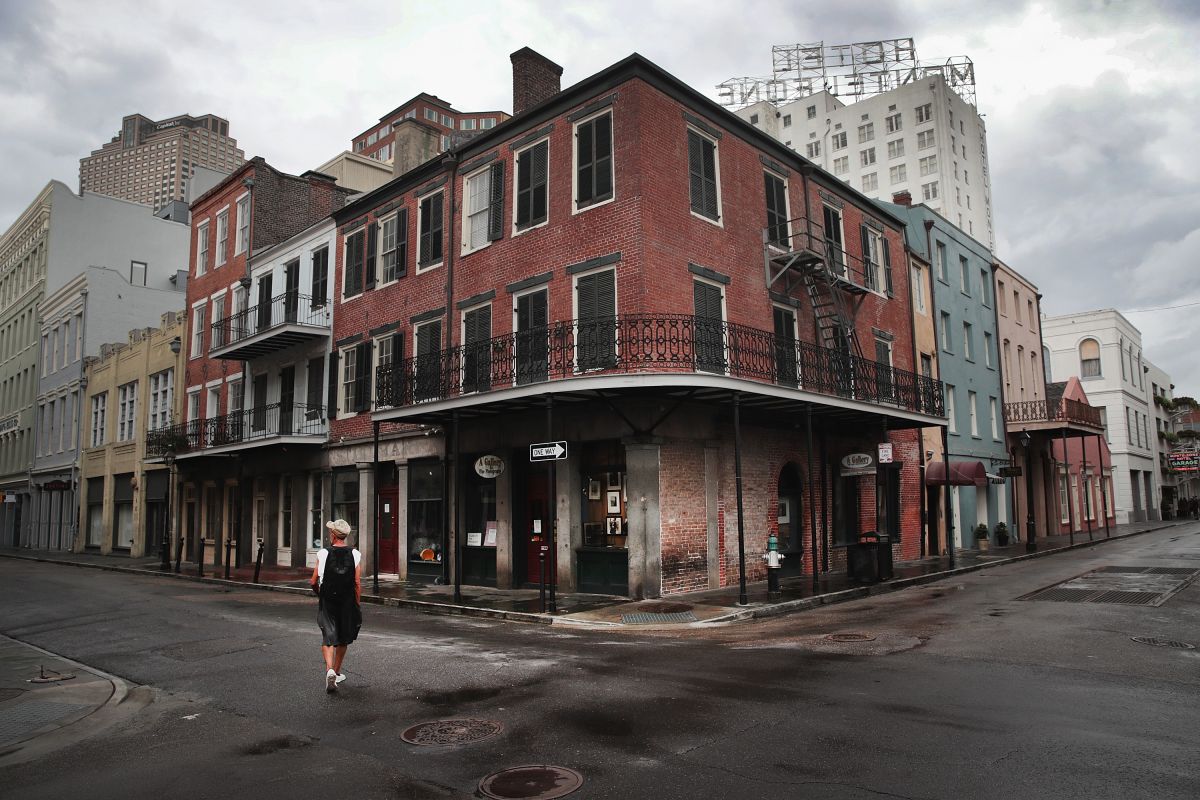 Photo: Scott Olson / Getty Images
The imminent arrival of Hurricane Ida in the United States seems to be a fact. And before this, the mayor of the city of New Orleans, LaToya Cantrell, asked all people living outside the flood protection system to leave their homes.
During a press conference admitted that there was not enough time to establish countercurrent procedures of the highway that will help evacuate all the residents of the city prior to the arrival of the hurricane, which is estimated to be Sunday afternoon.
"We are not asking for a mandatory evacuation because time is simply not on our side. We don't want to have people on the road and, therefore, in greater danger "Cantrell said.
He warned that the situation has worsened much more compared to previous hours, as it is predicted that it is about to crash into the central coast of Louisiana as a powerful Category 4 storm, which could leave unfortunate havoc.
Meanwhile, residents of southern Louisiana have taken their precautions, opting in some cases to leave the area. Mandatory evacuations were established in the counties of LaFourche, Terrebonne, St. Charles and areas of Plaquemines and Jefferson.
Cantrell said that he is preparing a place of refuge for people who cannot evacuate but who do not wish to take refuge in their homes, and said that he would soon share more details about the location of the refuge, as well as 125 coaches with whom he signed a contract in the event of an evacuation after the passage of Ida.
This Friday, while the intensity of Ida increased, it was located in the Greater Antilles, specifically in the Pinar del Río province, in Cuba, and is about to head towards the United States, reported the National Hurricane Center (NHC).
725 PM EDT August 27 Update: Hurricane #Going makes landfall in Pinar Del Rio, Cuba. More info: https://t.co/tW4KeFW0gB pic.twitter.com/cxOpkWQz3t

– National Hurricane Center (@NHC_Atlantic) August 27, 2021
It is expected to become a devastating Category Three hurricane, with maximum winds of 193 km / h (120mph) the moment it approaches the US coast.
The entity in charge of analyzing storms and hurricanes, also reported that on Friday afternoon it had maximum winds of 121 km / h (75mph) and it might intensify as you speed through the Gulf of Mexico.
If Ida arrives on Sunday, I would do it right 16 years after the disastrous passage of Hurricane Katrina, when it did so touching territory as category three, with winds of 201 km / h (125), near the community of Buras, in Plaquemines Parish, located at the end of the Mississippi River from New Orleans.
Katrina is estimated killed nearly 1,800 people, from the central coast of Louisiana to the border of the state of Mississippi with Alabama. The mighty passage of the hurricane destroyed multiple houses and caused water to cover 80% of the city, which caused people to drowned in their attics.
You may also like:
Storm Ida threatens to hit the US on Sunday as a powerful hurricane
Jen Psaki on ISIS-K: "Biden doesn't want them to continue living on land"
Supreme Court ruling could lead to an eviction crisis in the US