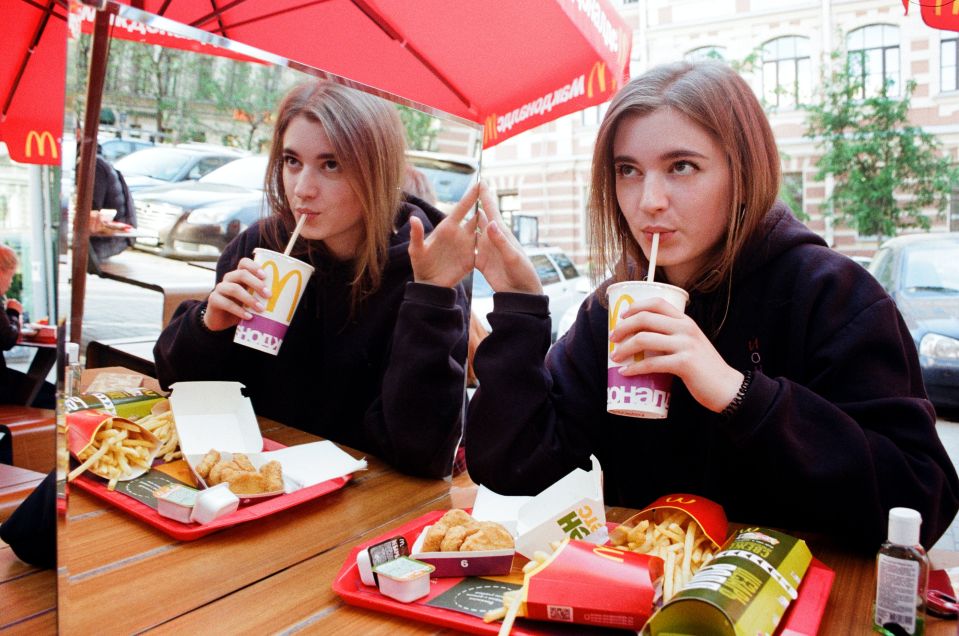 Photo: Photo by Daria Sannikova from Pexels / Pexels
By now we all know that McDonald's is the giant of fast food chains and one of the most popular proposals in the United States and the world. Naturally over the years it is a restaurant that has evolved and created new strategies, the truth is that in a particular way recently they seem to be more and more focused on developing new menu items that will grab the headlines. Especially for his recent collaborations with celebrities. Recently the company appears to be earning points by bring back old fan favorites.
The truth is that in recent months McDonald's has given much to talk about. At first what seemed like a major crisis, since During the spring of 2020 they experienced a dramatic drop in sales. It ended up being just a losing streak and they are currently reporting to be having a good year. According to CNBC, the fast food giant is beating analysts' sales expectations earlier this year, with first quarter revenue $ 90 million higher than expected. This simple fact raised the company's stock price to $ 1.92 per share from its price of $ 1.47 just a year earlier.
According to the company's statements, this good news relates to its product launch strategy and special collaborations. The truth is that they continue to innovate. In a move reminiscent of the Wendy's Spicy Chicken Nuggets viral moment, McDonald's earlier this year delighted its fans and fans by reintegrate the popular Hi-C drink on menus across the country. And now, there is speculation that another big comeback could be on the horizon.
The information available at the moment comes from a recent post on the chain's subreddit. As the thread of conversation opens, McDonald's fans and employees wonder about the growing rumor that the chain will soon be bringing back its Chicken Snack Wraps. Hands down one of the most successful items of all time, these delicious chicken wraps were a iconic 2006 release and to date his disappearance continues to cause many reactions.
This rumor that seems to be more true every day seems to have started again on TikTok, where a user of the platform obtained more than 1,500 likes for a comment that suggests that McDonald's had plans to bring back the Chicken Snack Wrap. To date, this was a fairly closed issue for the chain: almost ten years after its launch, McDonald's began to phase out your chicken wrap products (including the McWrap) in 2015, officially retiring the Snack Wrap in 2016.
Although at the moment the company has not given any indication of plans to reintegrate this emblematic wrap in the menu and, from what things say on Reddit, it is about un consensus among many McDonald's employees. One of them even claimed that his store had not served Snack Wraps for 8 years, three years before the official date of being eliminated. Another employee commented that he did not think it was feasible.
Meanwhile, it is known that some of McDonald's associates were willing to consider the idea without immediately rejecting it. One, supposedly a manager on duty, seemed to suggest that hehe Snack Wrap speculation was a common topic of conversation among McDonald's staff, answering the original question in the thread with an emphatic, "We don't know." While another claimed that his store had continued to sell Snack Wraps until 2019.
One of the most outstanding revelations were those of McDonald's employees in Canada, who were quick to point out that Canadian locations still have this much-loved and missed dish available to Americans.
What is a fact is that in recent months the fast food giant has surprised us in numerous ways and in whatever case "a possible return" of Snack Wrap would be a timely move for McDonald's The reason? Some of their top quick-service competitors like Wendy's and Popyeyes continue to round out their menus with fried chicken items. And what better way to put a twist on the classic chicken sandwiches than with a light and colorful wrap. Meanwhile, for those who are looking forward to this return will have to settle for the basic fried chicken available in America.
–
It may interest you: