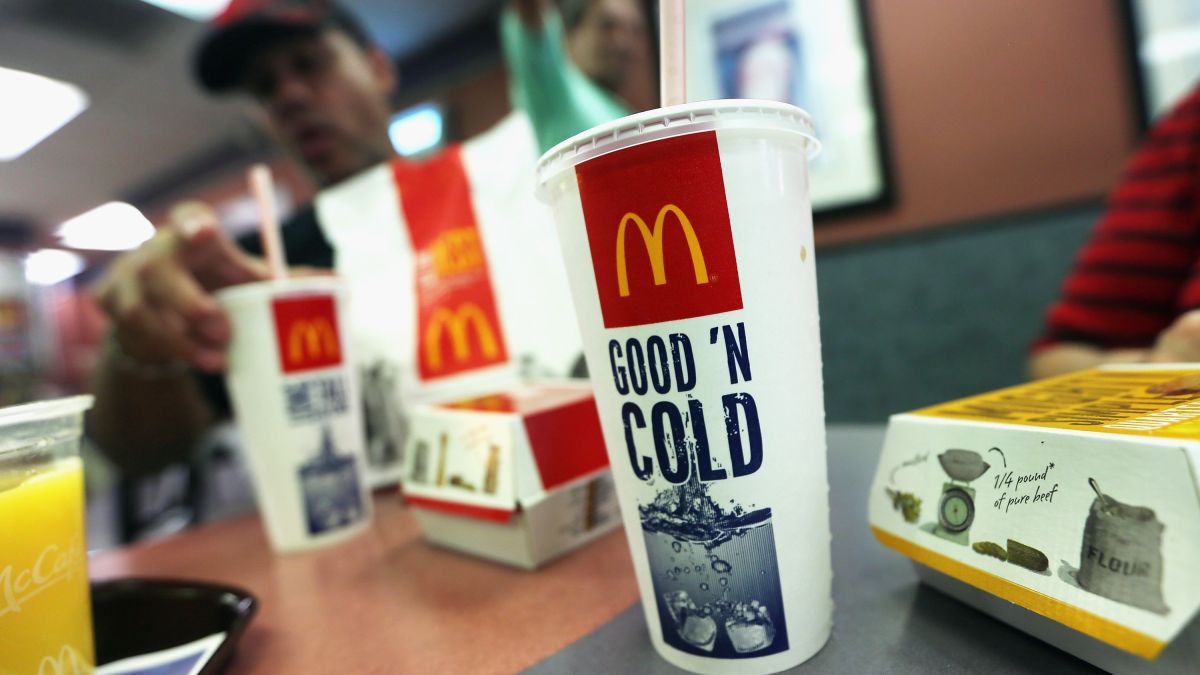 Photo: Mario Tama / Getty Images
A parent to whom They spilled a Coca-Cola drink at the McDonald's drive-thru he's looking for the Golden Arches company to pay for the car cleaning service, so you are suing it.
Chris Martin, 61, was in the car with his daughter when the incident occurred in Norton, England. The two decided to go to McDonald's where they bought two meals: a McChicken burger and a Big Mac. Both cost approximately £ 19 (about $ 26).
"I placed the order, went to the window to pay for it, and then went to the next window to pick it up. We waited a while and this young man appeared and put it through the window. I hadn't grasped it properly and the drinks weren't properly placed on the tray they give you. Everything fell off. Fortunately, the lids of the two shakes stayed on, but the large Coke spread all over my front seat and my pants, "said the father, according to The Sun newspaper.
The customer said he was furious and the employee who delivered the drinks just left, so he decided to call the manager. When telling him the situation, the manager simply replied: "And what are you going to do?"
Later the father told him that they had not even given him the hamburgers, so the manager went to get them and gave them to him. Afterward, father and daughter left in dismay at the service they received.
"It was covered in Coke and it was all over the car. It was a terrible night"Said the customer.
"It spoiled my night and I had to change my clothes again and take a shower because it was all over my legs. It put me in a bad mood, "he added.
The man said that they did give him a replacement for his drink, but that he was still upset anyway. Therefore, is suing the company to pay £ 85 (about $ 117) to have his car deep cleaned.
The customer says McDonald's did the damage, so he must pay the cleaning bill.
"I have been going there for 20 years and it has never happened before. I emailed the head office and they said they would pass it on to the franchise owners. Nobody has answered me and the car has not yet been cleaned, "he said.
A McDonald's spokesperson said they regret the customer's situation and are investigating the situation.
–You may also be interested in: Brothers aged 14 and 9 earn $ 32,000 a month with cryptocurrencies