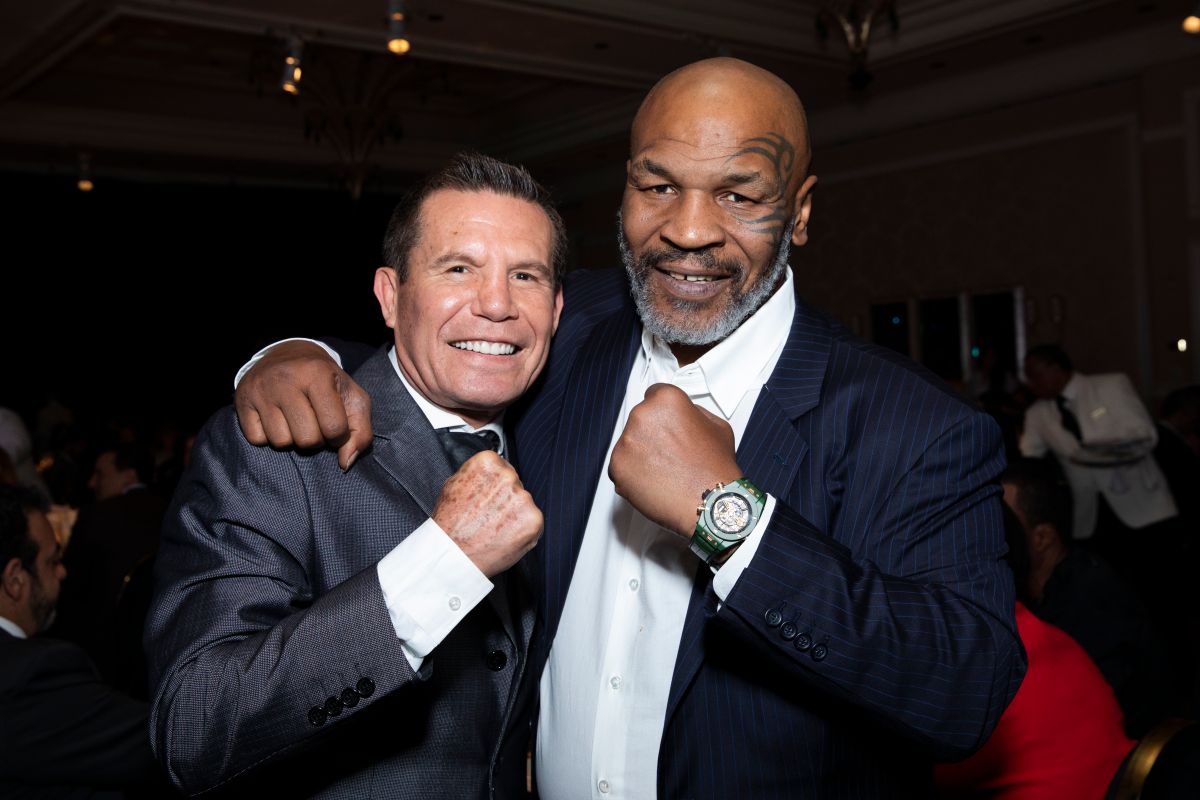 Photo: Mar Vega / AFP / Getty Images
Julio César Chávez is one of the greatest exponents of Mexican boxing. Even their recognition and admiration have crossed borders. In the last days, the "César del Boxeo" published a photograph of an encounter he had with the American legend, Mike Tyson.
"What the hell to see us again. I love you so much Mike Tyson. You are big. We are now meeting again on the HotBoxin Podcast with Henry Cejudo"Said the Aztec fighter through his Instagram account.
The meeting between the two famous former boxers took place in Pasadenas, Texas, following the Autograph Show of Texas. In this event great exponents of sport meet to hand out autographs with fans and spend a hot afternoon with fans.
Julio César Chávez and Major League Legends
Besides sharing a few words with "Iron Mike", the "Great Mexican Champion" had the opportunity to take some pictures with great exponents of MLB baseball. Julio César Chávez himself was in charge of posting the images through his Twitter account. Among the players stand out Pete Rose, Dwight Gooden and Darryl Strawberry.
Here saluting pure legend in Houston Texas, my dear @MikeTyson Pete Rose, DarrylStrawberry and Doc Gooden. pic.twitter.com/uygjENtDDW

– Julio César Chávez (@ Jcchavez115) August 29, 2021
You may also like:
"The drug made me a despicable human being, I became a devil": Julio César Chávez told how he acted because of his addictions
Julio César Chávez surrendered to Canelo: "He is the best Mexican fighter and possibly the best in history"
Óscar de la Hoya confessed to Mike Tyson his desire to face "Canelo" or Mayweather Jr. in a real fight.