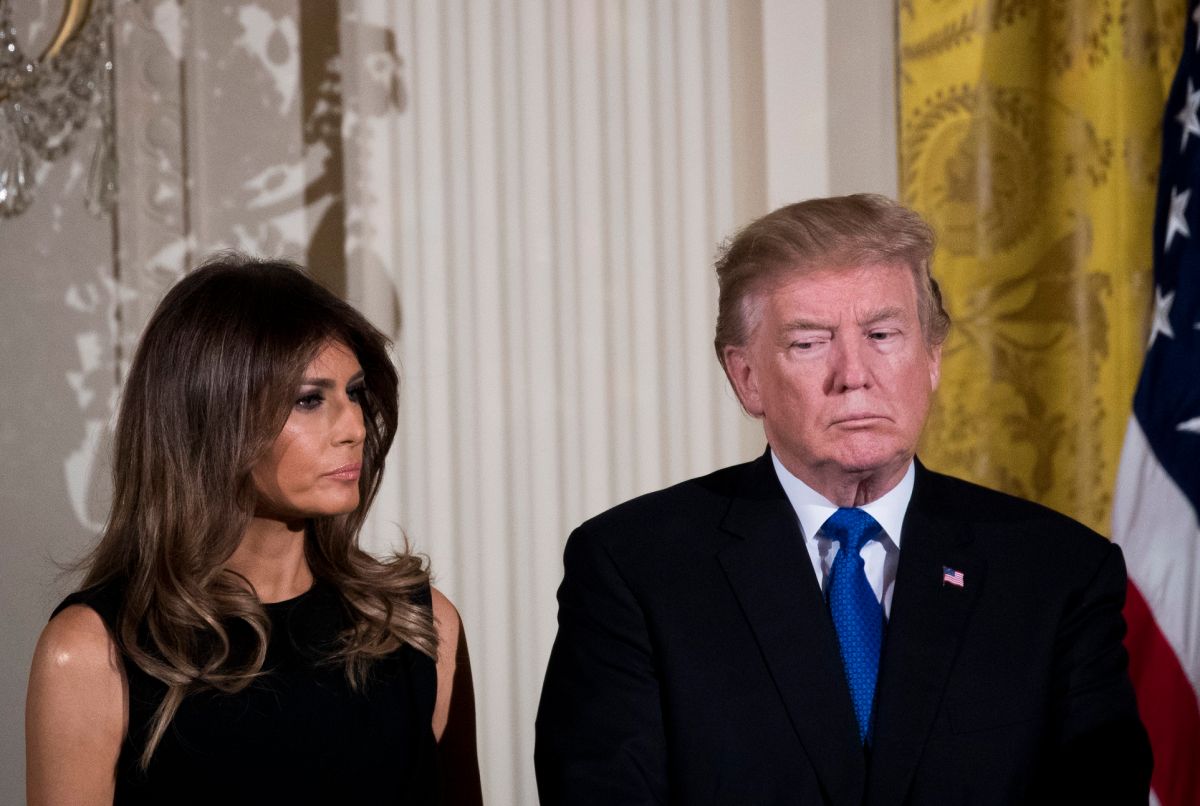 The ex-president Donald trump he is almost ready to run for the Presidency in 2024. His decision is not yet final, but his messages are that it is "almost certain" that he will be launched, although he could face a serious problem, his wife Melania Trump.
The former first lady was not as happy in the White House as is thought and, according to a CNN report, she does not want to return, so that would be a problem for Trump if he officially enters the race.
"Melania Trump's disinterest in public political life runs deep enough, as if to tell several friends that not only does she not intend to bolster her husband's inflated political ambitions, but she has no desire for a return from the White House, "the report states.
The television station consulted several people close to the former model, who agreed that Melania prefers to stay away from the public eye.

"Being First Lady again is not what she wants," said one of the people. "For her that was a chapter and it's over. That is all".

Other reports have indicated that Melania Trump is focused on her son Barron, who this summer enters the 'high school' in Florida, where they both reside, while the former president lives between New Jersey and New York, from where he coordinates his tour of support for Republican candidates in 2022 and prepares his ground for the presidential elections.

"You won't see (Melania) at rallies or campaign events, even if he 'officially' says he's running again," said another person.

The former first lady's office did not comment on the CNN report.

In July, Melania and her son Barron were spotted in New York, where the president's youngest son impressed by his height.