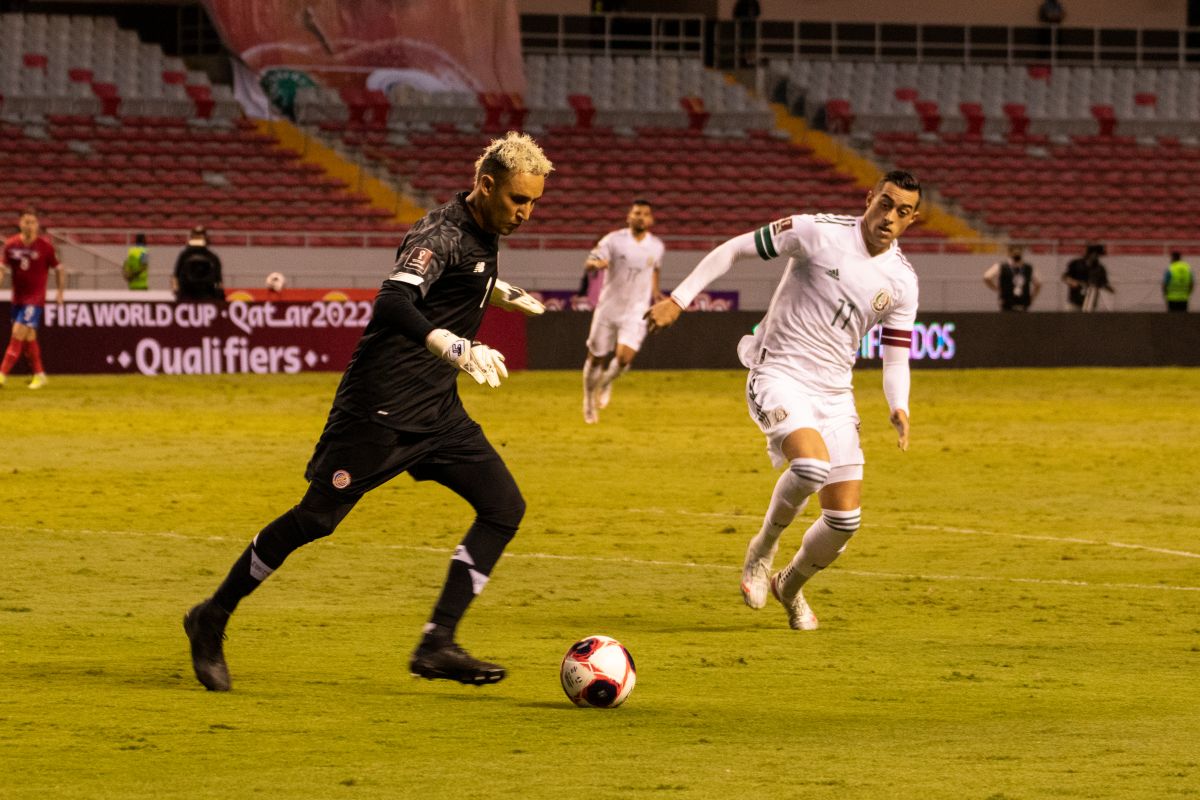 The memes of Mexico-Costa Rica were quite particular: they aimed at Rogelio Funes Mori and his new fail wearing the El Tri shirt. Even more than one dared to compare "El Mellizo" with Javier "Chicharito" Hernández, and not for good things exactly.
Funes mori showed that it also fails, as at the time it failed Chicharito, only that the latter had "more charisma" to do it, according to this fan of the Chivas de Guadalajara.
When I see the faults of Funes Mori with @miseleccionmxIt makes me miss even more the top scorer of the national team 🇲🇽, Don Javier "Chicharito" Hernández, if he failed, but he did it with more charisma😅 pic.twitter.com/cuVx14TOwC

– Jesus Fuentes (@ Chuyo12gdl) September 5, 2021
Perhaps the failure of Funes Mori was intentional … perhaps he wanted to pay tribute to Javier Hernández.
Great tribute from Funes Morí to Chicharito, failing alone in front of the arch. Idol pic.twitter.com/qjbowI3ffS

– Rafaello (@rafaelissmo) September 3, 2021
Others are tougher with Rogelio, who has four games without scoring with the Mexican team. This fanatic considers that the "Twin" should not be compared to "CH14", but rather to Guille Franco. You will say.
We should no longer compare Funes Mori with chicharito, it is a lack of respect, we must compare him with Guille Franco to see if he manages to overcome his record of 7 goals

– Mario Arceo (@ Mario_Arceo2K) September 6, 2021
He even needs himself. Rogelio Funes Mori's bad streak does not go under the table for anyone.
Funes Mori is so bad that he even faules alone 😬 pic.twitter.com/kCSdG8RTiV

– Saint Cadilla (@SanCadilla) September 5, 2021
But there was also defense for the top scorer in Monterrey's history. A tweet decided to show a glaring error by Chicharito Hernández, also in a match against Costa Rica.
When someone comes out criticizing Funes Mori and claiming a place for the chicharito, show him this video. pic.twitter.com/ouxKCqUZh3

– Hansel Huerta (@ krema16) September 5, 2021
And the last, the cruelest of all: Rogelio Funes Mori's comparison with a tree, motionless in the field. The Mexican fans are very demanding, and the "Twin" is living it firsthand.
Recognize Funes Mori pic.twitter.com/78bWJDbWoD

– Lizbeth Carolina Caroline Sweet (@ LizbethCaro07) September 5, 2021