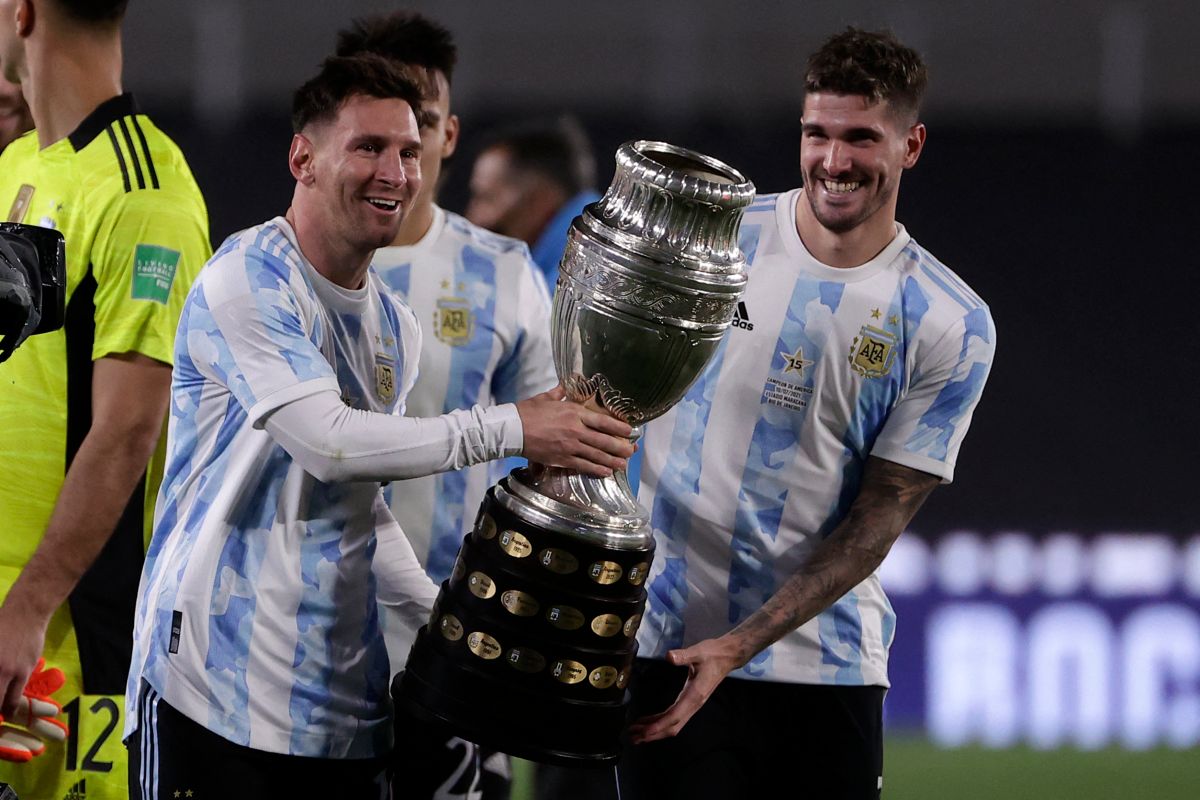 Photo: Juan Ignacio Roncoroni / AFP / Getty Images
Lionel messi couldn't hold back the tears in his excitement after the triplet against Bolivia and the celebration before his public for the obtaining the America's Cup: "I dreamed of this for a long time."
Video of the day. Leo Messi crying tears of joy after finally celebrating Copa America with Argentinian people. 🇦🇷🏆 #Messi

… And yes, it's even more beautiful than his great hattrick scored tonight, becoming best South American scorer in history.pic.twitter.com/28Hbl7LBEZ

– Fabrizio Romano (@FabrizioRomano) September 10, 2021
"It is a unique moment because of how it happened and after so much waiting. There was no better way for it to be and to be able to be here celebrating is something incredible", Said the captain after the 3-0 victory that leaves the Albiceleste as guard for Brazil in the South American Qualifiers.
"I can't take any more of so much happiness. This is what I had always dreamed of and it was given to me. For my family who is watching me and for all Argentines. The truth is that I am very excited. My mother and my brothers are on the platform, they suffered a lot too. I'm very happy", He emphasized before breaking down in tears in television statements after the meeting.
If Messi cries, we all cry 🥺

Leo was moved to tears after his soccer party against Bolivia.pic.twitter.com/ufxScAyDmJ

– Goal in Spanish (@Goal_en_espanol) September 10, 2021
"The truth that I always say: individual awards are secondary, because we are here for something else," he said when asked about his record of 79 goals, which allowed him to surpass Pelé (77) and be the top scorer in national teams. in Southamerica.
Later Messi lifted the Copa América once again before the Argentine publicHe went around the Olympics, celebrated with his teammates before heading back to Paris.