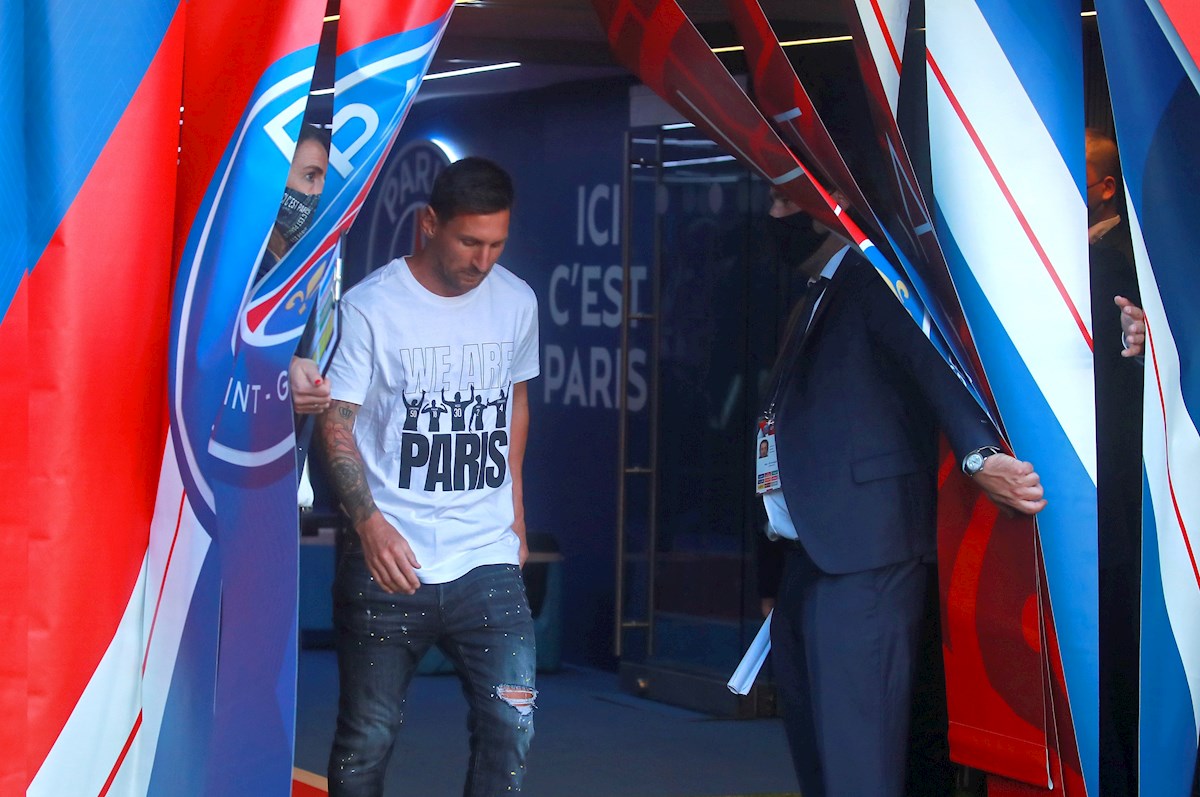 Lionel messi has on his record four UEFA champions league and his last conquest was in 2015 with Neymar as a partner. Now in Paris he will have the Brazilian again as his main accomplice to try to lift his fifth orejona.
In France they are eager to see Leo's official debut, as he gets ready and tries to get up to speed in record time.
His intention to play for PSG made it clear in beIN Sports. "I think Paris is ready to fight again, in recent years it was very close. I have the same illusion and want to get another Champions League again, "he said in the interview.
He also knows that the Champions League is the obsession of the owner of the club and all the investors who believe in the PSG project: "I hope I can help and contribute everything I can to try together to achieve that goal, which would be something impressive for the club, for me in the personal and for the people. I hope so. Little by little, we will start calmly, as it should be, but always keeping in mind what the objective of everything is, which is more than evident ".
This duo… 😍

🇦🇷 Messi 🔥 Kylian 🇫🇷 pic.twitter.com/m90QH6Mz5a

– Paris Saint-Germain (@PSG_espanol) August 17, 2021
Play with Neymar and use 30 on his back
His splendid relationship with Neymar is not a secret for anyone and meeting him again is joy in Parque de los Príncipes.
"I really want to play with Ney after being apart for a while, really want to play with the other teammates. I think that Paris has a spectacular squad, some impressive players and a lot of desire to enjoy the day to day with them, live together and fight together for the goals, "he added.
❤️💙 THE WINNERS OF THE DAY ❤️💙 pic.twitter.com/dSvZuHZelm

– Paris Saint-Germain (@PSG_espanol) August 17, 2021
Many wondered the reason for Messi's choice in number 30 and he was clear: his first number at FC Barcelona.
"The 30th was the first shirt that I wore with Barcelona in my early years. After so long it is starting over, with this change and it's good to start over with 30 ", he concluded.
🇦🇷 LEO 👟 MARCO 🇮🇹 pic.twitter.com/WeTI83wePL

– Paris Saint-Germain (@PSG_espanol) August 17, 2021
Read also: He asked for silence: Cristiano Ronaldo denied the rumors about his future with a forceful message on Instagram