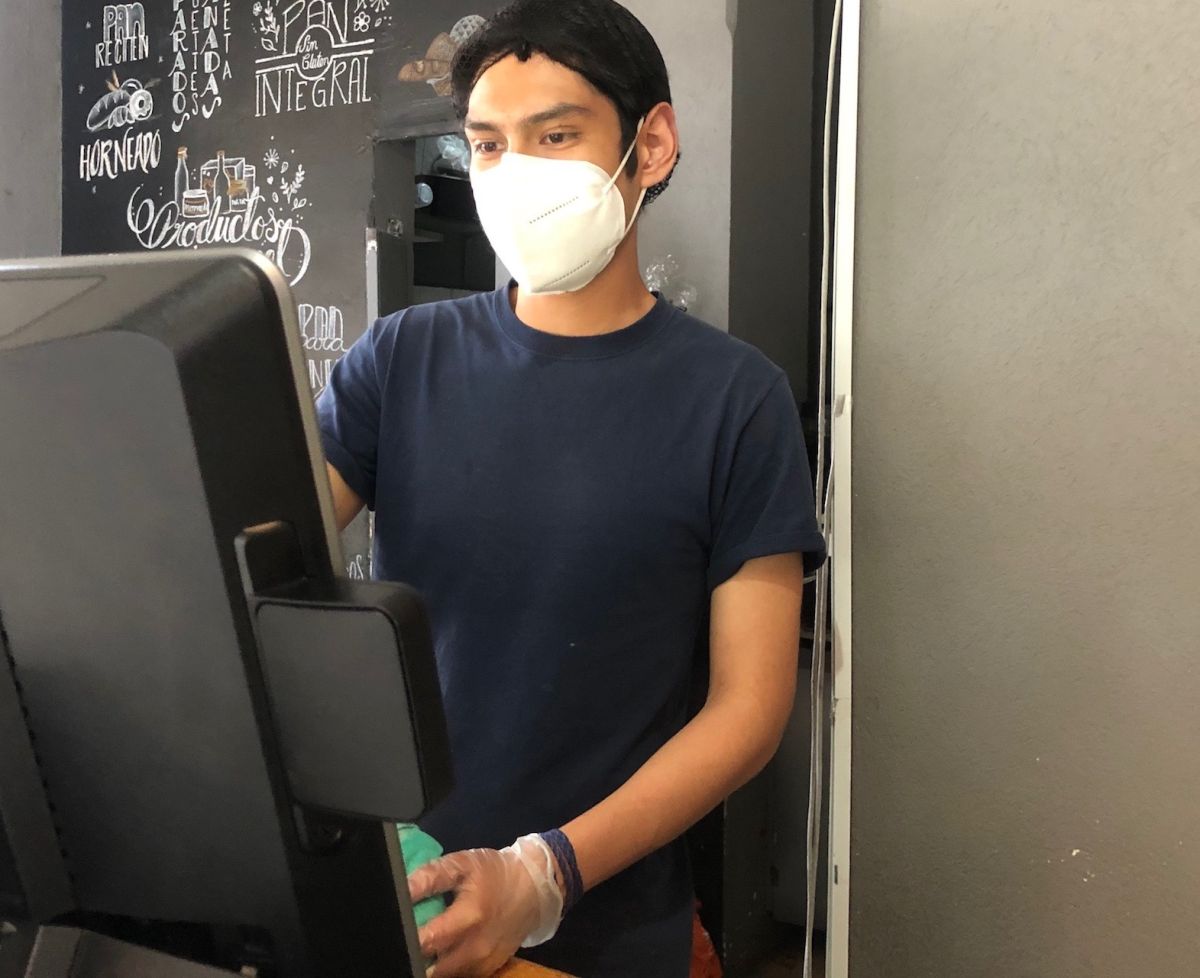 MEXICO.- Last December, Guadalupe Wilchss' grandfather died of COVID-19, a 37-year-old lawyer in Mexico City. Also four brothers of his and a brother-in-law. She herself was infected with the coronavirus, her parents, uncles, brothers. The whole family that today says yes to vaccines, those that are necessary, even a third dose.
"What we notice is that those who have the second dose, have been less bad," says Wilchss in an interview with this newspaper.
Pharmaceutical companies such as Pfizer-BioNTech, Moderna, AstraZeneca, CanSino and Sinovac began in recent months to conduct studies to evaluate a third booster dose and there are some preliminary data that would support it.
They are also studying whether immunity in general is declining among vaccinated people. If it goes too low, one more booster shot to the two imposed so far may be necessary, they argue.
The United States announced that as of September 20, it will be available to all its citizens due to an increase in infections due to the Delta variant of the coronavirus. Similar decisions have been made by the governments of Israel and Uruguay so far.
In Mexico, Delta grips with everything in recent weeks. Since last August 18, it exceeded 28,000 cases of infections in a single day and exceeded a quarter of a million deaths, but the government agrees with some international organizations that the third dose is not necessary.
In a meeting with the Secretary of the Interior, Olga Sánchez Cordero, and governors, the Undersecretary of Health responsible for the policy against the pandemic, Hugo López Gatell, reiterated that the proposal for the third dose is strongly promoted by pharmaceutical companies; "But refuted by international organizations", mainly the World Health Organization (WHO).
WHO chief scientist Soumya Swaminathan told a press conference in Geneva that "current data does not indicate that boosters are needed" to increase protection against the disease, adding that further research was needed.
Bruce Aylward, the WHO senior adviser, warned that they should first give two doses to the most vulnerable around the world before giving the boosters to those who are fully vaccinated, he said, adding that "we are very, very far from that." .
Day to day
President Andrés Manuel López Obrador He seconded his Deputy Secretary of Health in the sense that the decision of the third dose should not "be subject to, subject to, subordinate to the pharmaceutical companies being the ones that tell us that a third, fourth, fifth dose is missing …"
So far, Mexico has given at least one dose to three-quarters of its population (80.4 million).
Some doctors who face the pandemic on a day-to-day basis such as Gabriel Pérez Rendón, doctor at the Institute of Social Security and Services for State Workers (ISSSTE), consider that experience with patients dictates otherwise.
He says that elderly patients are arriving at the emergency room of the hospital where he works, who were vaccinated in a timely manner with the two doses of all types of vaccines and who, however, fell ill again from COVID 19 with mild symptoms, others moderate (requiring oxygen) and severe that must be hospitalized and even die.
"Ever since there was talk that there was a vaccine, the companies that produce them and the governments said that it was not known how long it would actually protect and that, in fact, its massive application was experimental in phase V, which it consists of evaluating the efficacy and safety of the vaccine in the open population ", recalls the doctor in an interview with this newspaper.
"From the beginning it was said that it could be a few months, but many people were confident and thought that the vaccine is a definitive cure or that it protects indefinitely or for a long time. We are confirming in clinical practice that this is not the case ".
Pérez Rendón goes further. He considers that it is necessary to re-immunize the already vaccinated population, but not only with a third booster, "rather, a periodic revaccination" from time to time, as occurs with the influenza vaccine that is applied every year to face the new strains.
Eduardo Salinas and Andrés Quintana, 40 and 21, who work in a bakery, say they would not hesitate to apply the third dose of Astra Zéneca. Although they know little of the current debate, they agree that the more prevention, the less contagion.
"I would feel more protected, just like my wife, who I infected last year," he said. "We also work in a place of contact with people, in the sale of food, and we have to be better," says Salinas.
Andrés Quintana says that his parents were incredulous of the disease until they saw that more and more people close to them were infected with COVID-19.
"Then they began to use face masks, gel, to go out less and as soon as they announced that they would get the vaccine they put it on," he warned. "I don't know much about the third dose, but if we have to put it on, we will put it on."
Pharmaceuticals
AstraZeneca and Pfizer announced in recent months that among participants with a third dose antibody titers were "significantly higher" and recommended booster doses at least half a year later to increase antibodies at least sixfold and increased immunity against the alpha (first detected in the UK), beta (South Africa) and delta (India) variants.
The researchers have been clear about the need for more studies, but the trends among international laboratories are the same: a third dose would prevent deaths from now on and, especially in the coming winter.
Directors of the pharmaceutical laboratory Moderna say that while their COVID-19 vaccine remains effective, they plan to produce booster doses to combat the contagious delta variant. They recognize that injections remain 93% effective for four to six months after the second dose, according to their most recent study of 30,000 people.
The other three vaccines being studied to determine if a third dose is needed are Novavax, Johnson & Johnson, and CureVac. Sputkik, one of the main vaccines in Mexico, has not yet ruled on the need for one more picket.
Continue Reading: Mexican family fights from the US and Puebla against the electricity giant Iberdrola