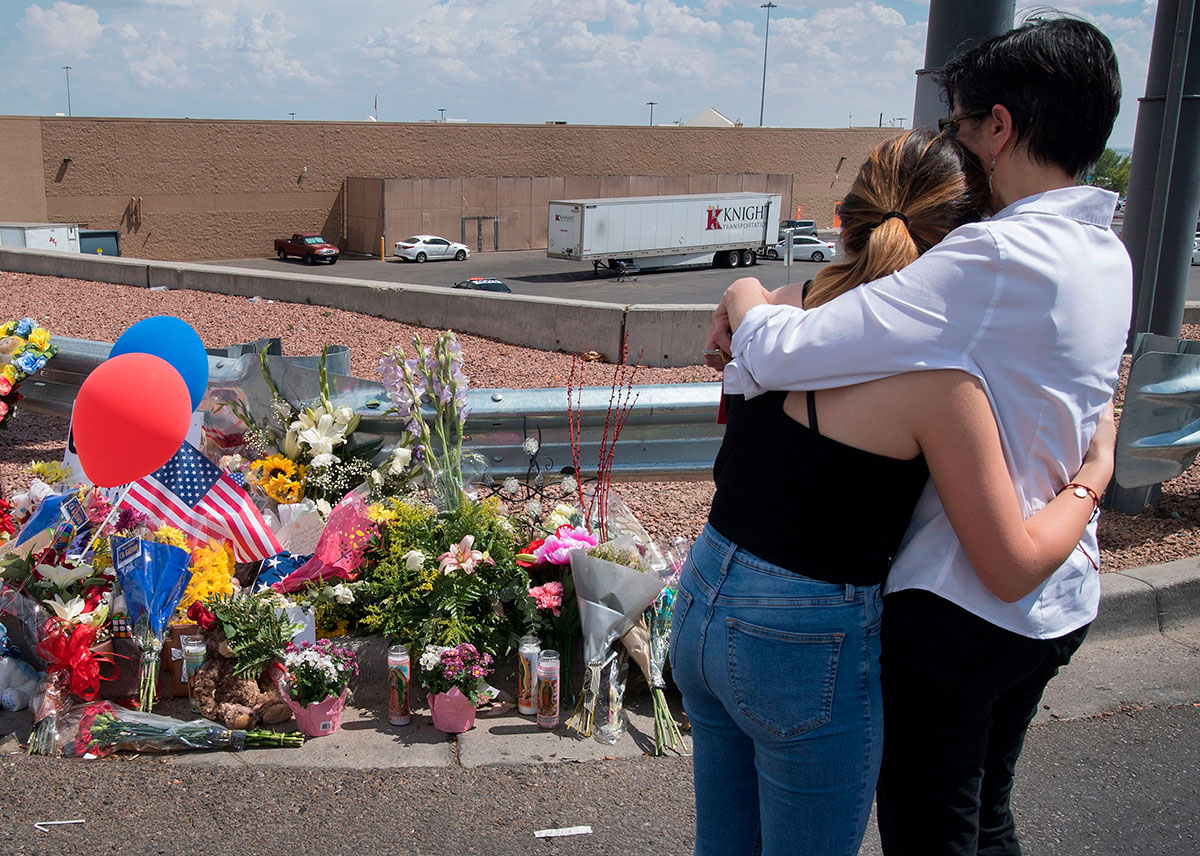 Photo: MARK RALSTON / AFP / Getty Images
It was on August 3, 2019 when 21-year-old Patrick Crusius shot and killed 23 people, 9 of whom were Mexican, and injured 22 others in a Walmart located in the border city of El Paso in Texas, which many Mexicans come to buy from Ciudad Juárez, across the border in Mexico.
Another shooting occurs in less than a week. There are multiple deaths and injuries in a mall in El Paso, Texas as a result of a shooting for what appears to be a single gunman. The assailant Patrick Crusius was arrested Details today in @uninews and tomorrow in @aquiyahorashow pic.twitter.com/X1NF5ONXge

– Teresa Rodriguez (@TereRodriguezTV) August 3, 2019
After his arrest, the young Patrick Crusius was charged with 90 federal and state charges, and within his first statements, he indicated that his objective was to kill Mexicans.
NEW: Patrick Crusius, 21, the alleged gunman in the Walmart mass shooting in El Paso, Texas, that left 22 people dead and dozens injured in August, made his first court appearance today, pleading not guilty to capital murder charges. More tonight. https://t.co/kaoIGzrh0L pic.twitter.com/4XA1MkHDzj

– World News Tonight (@ABCWorldNews) October 10, 2019
Given these events, the Mexican government described the massacre as an act of "terrorism" linked to white supremacism in the United States while The President of Mexico, Andrés Manuel López Obrador, announced that he would request the US government to extradite Patrick Crusius to Mexican territory to stand trial, however, this was not carried out.
AMLO reiterates that he will request the extradition of an El Paso shooter

On your visit to #Oaxaca; @lopezobrador_ reiterated that it will request the US extradition of Patrick Crusius responsible for the El Paso shooting, #Texas, where 8 Mexicans died. pic.twitter.com/gFv3vzTIb3

– Political Oaxaca (@OaxacaPolitico) August 15, 2019
Two years later, the Mexican Foreign Ministry recalled that Mexico promoted both in Unesco and in the Organization of American States (OAS) two declarations of rejection of discrimination and racial hatred.
What is known about Patrick Crusius, the suspect in the shooting at a shopping center in El Paso, Texas.

Reports: @AngieRSandoval. pic.twitter.com/3HSJdlRSLT

– Univision Noticias (@UniNoticias) August 4, 2019
Through a special statement, Mexico, headed by the Pro Tempore Presidency of the Community of Latin American and Caribbean States (Celac), recalled the 23 fatalities of the attack in El Paso Texas and endorsed its rejection of racial discrimination.
"The statements made by the Member States of this Community remain in force, regarding their most energetic condemnation and rejection of racial discrimination and crimes motivated by hate, racism, xenophobia and intolerance, including the discourse of racial superiority, wherever they occur ", states the Celac statement.
For his part, the Foreign Minister of Mexico, Marcelo Ebrard, announced through his twitter account that he traveled to El Paso Texas to commemorate the two years of the massacre together with the families of the victims.
"I will be in El Paso today with the families of the victims of that brutal act that occurred on August 3, 2019, in which 23 people lost their lives, most of them nationals," said the Mexican Foreign Minister.
I will be in El Paso today with the families of the victims of that brutal act that occurred on August 3, 2019, in which 23 people lost their lives, most of them nationals. Now as then, Mexico condemns violence, racism and hatred They only lead to tragedy.

– Marcelo Ebrard C. (@m_ebrard) August 3, 2021
With information from Agencies.
Continue Reading: The US extends the expulsion of undocumented immigrants at the border due to the coronavirus pandemic