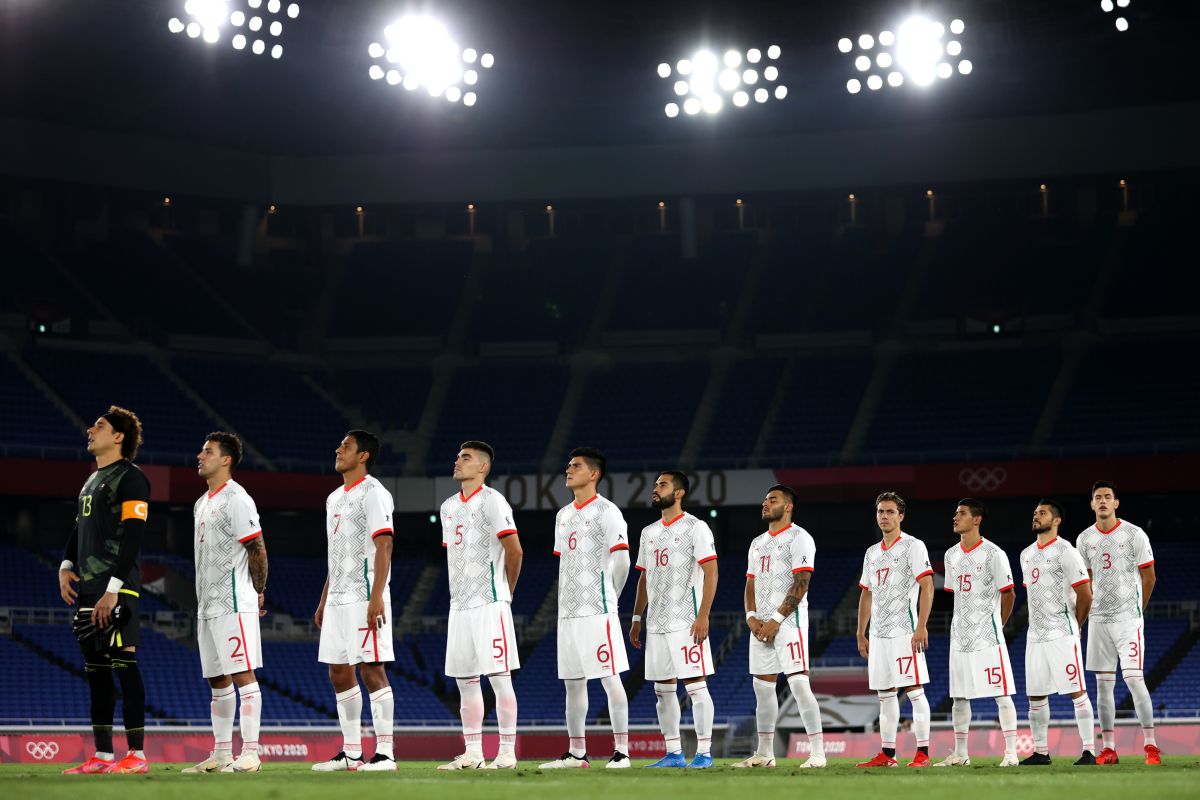 Photo: Francois Nel / AFP / Getty Images
The Mexican team is one step away from ensuring a medal in Tokyo 2020. Mexico put on a real show at the beat South Korea 3-6 for the quarterfinals of the Olympic Games. Jaime Lozano's team will face the powerful Brazil, with the intention of reach the final and get the gold medal.
El Tri arrives with morale through the roof. The Aztec set scored some real goals that helped them to overcome the Asian team. Luis Romo, Henry Martín and Alexis Vega had a brilliant engagement, not forgetting the saves of Guillermo "Memo" Ochoa in the bow. Mexico will face its next game with an unknown: Will Diego Lainez be a starter against Canarinha?
For its part, Brazil will face its fourth semifinal in the Olympic Games in a row. Canarinha beat Egypt by the minimum, but they have a team of great level and experience in their squad. The Amazonians have counted on the great performances of Richarlison and the experience of the former Barcelona player, Dani Alves.
Mexico vs. Brazil, a nice souvenir from London 2012
Clearly, he is a careful rival for the Aztec ensemble. Regrettably, the crosses placed the two Latin American representations in the same key. However, the most recent antecedent in this competition brings you good memories to El Tri.
Both teams met in the duel for the gold medal in London 2012. On that occasion, Mexico won a movie match. Thanks to a double from Oribe Peralta, The tri defeated Canarinha 2-1 at the legendary Wembley Stadium.
Selections with great pretensions
Brazil is always called to win championships. The Amazonian team is the favorite in any competition that is linked to football. In this sense, the gold medal emerges as one of Canarinha's priorities. However, Mexico is not far from that reality. The performances of El Tri have generated great expectations with this generation of footballers. The Aztec territory has hopes that these players will be able to revalidate the feat of London 2012.
When and where to watch the match between Mexico and Brazil for the Tokyo 2020 semifinal?
This great duel will unfold on Tuesday, August 3. Both teams will face each other in the Kashima stadium.
United States Time: 4:00 am Eastern / 1:00 am Pacific.
Transmission: Azteca 7, TUDN, Marca Claro.
You may also like:
Mexico is art in Tokyo 2020: with spectacular plays, El Tri thrashed South Korea and is close to the medal in the Olympic Games
Mexico vs United States: date and time of the duel for the 2021 Gold Cup grand final
Uncontrolled public: homophobic screams affected the match between Mexico and Canada for the Gold Cup