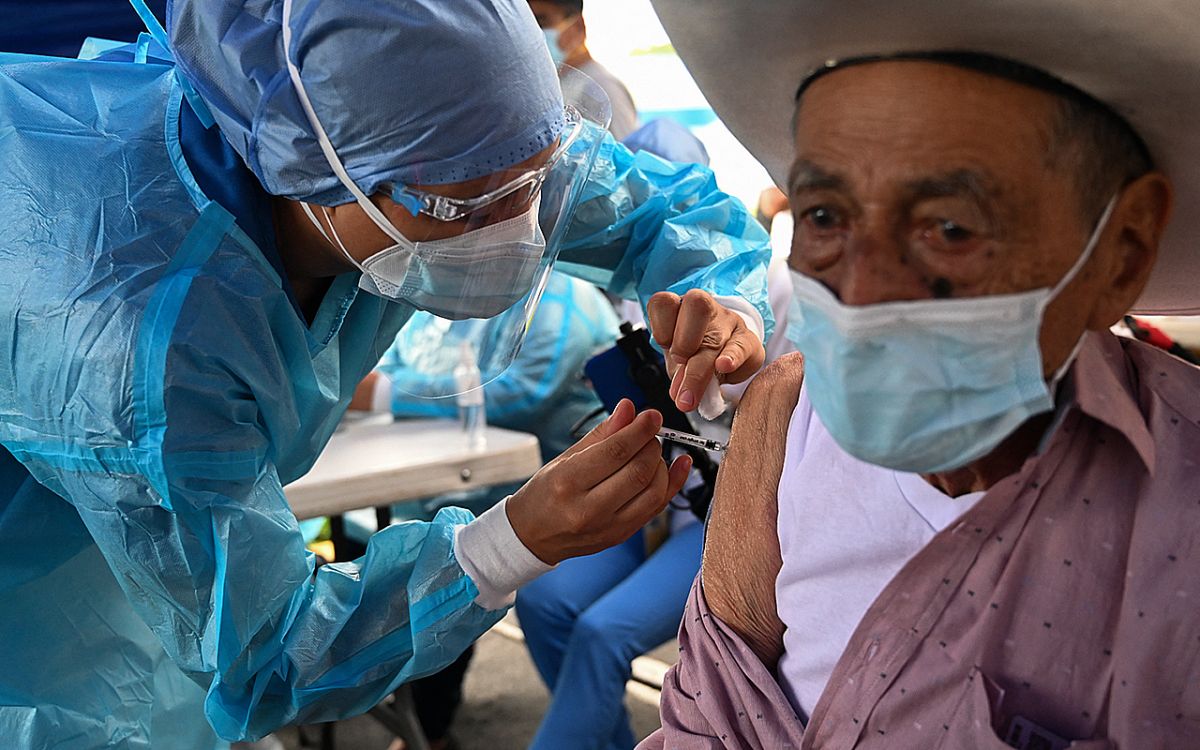 Photo: ORLANDO SIERRA / Getty Images
The Mexican president, Andrés Manuel López Obrador, announced in the week that his government will manage that the United States accept any vaccine against Covid-19, with the purpose of reopening the border and allow non-essential travel, published the Vive USA site.
According to the information, the Mexican ruler questioned the version that the United States will only allow the entry of people vaccinated with Moderna, Pfizer and Johnson & Johnson, while in Mexico, Chinese and Russian vaccines have also been applied.
"So that those who have received other vaccines, we are also going to make arrangements in the United States, so that we do not have any problems and I think we are going to be listened to because they are vaccines that have been tested and are proving their effectiveness", Maintained AMLO.
Although a reopening was expected on July 21, the US-Mexico border has been closed to non-essential travel since March 2020, and the restriction has been maintained month-to-month since then.
The expansion of the Delta variant on this occasion prevented normalizing the traffic between the border of the United States and Mexico, a country that accumulates more than 3 million infections and more than 240,000 deaths, the fourth highest figure in the world.
López Obrador pointed out that his government has inoculated the border population with Pifzer and Johnson & Johnson, with vaccination levels similar to neighboring cities in the United States.
"I am sure that the border will be completely opened, relations are very good, work is being done in that sense," said the head of the Mexican executive.
Currently, it is possible to travel to the United States by plane with or without any vaccine, and only a negative Covid-19 test is required to enter.
The Mexican president questioned the information that the United States and Europe will only allow the entry of travelers with vaccines that they endorse, which excludes Mexicans who have been vaccinated with the Russian Sputnik V or the Chinese Sinovac and CanSino.
López Obrador recalled that his administration has the goal of vaccinating the entire adult population with at least one dose by the end of October.
Meanwhile more than 24 million people have completed the vaccination scheme in Mexico, a country with 126 million inhabitants.
You may also like:
Know the days when it is cheaper to buy plane tickets
"People went crazy buying": why house prices soared around the world
Tokyo 2021 Olympics: what Olympians gain by winning a gold medal