Covering every space on the ship, some even sitting dangerously on the ship's flanks, hundreds of migrants were rescued off the coast of Italy this weekend.
The coast guards counted 539 people, many of them Women and children.
They were migrants who traveled from Libya in their attempt to obtain asylum in Europe.
The Italian authorities reported that the ship I was adrift in front of the island of Lampedusa.
Some of those rescued showed signs of violence.
According to Dr. Alida Serrachieri, from the humanitarian group Doctors Without Borders (MSF), several appeared to have been physically assaulted in Libya.
Lampedusa Mayor Toto Martello described the rescue as "one of the biggest landings in recent times" in a single day.
Lampedusa is one of the main ports for people who want to settle in Europe.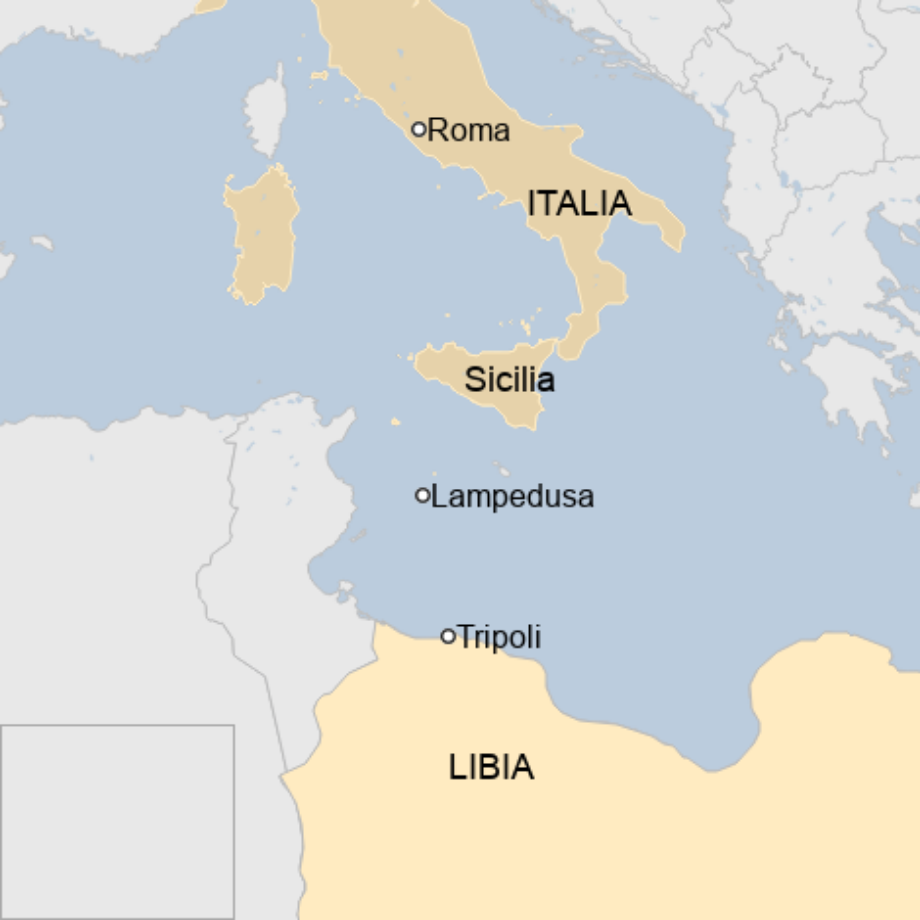 The island has a camp that was originally designed to house fewer than 300 people.
But currently there are more than five times that number. Many more are outside the place, on a dusty road.
Unfortunately for migrants, the majority come from countries that do not qualify for asylum.
---
Now you can receive notifications from BBC News Mundo. Download our app and activate them so you don't miss our best content.