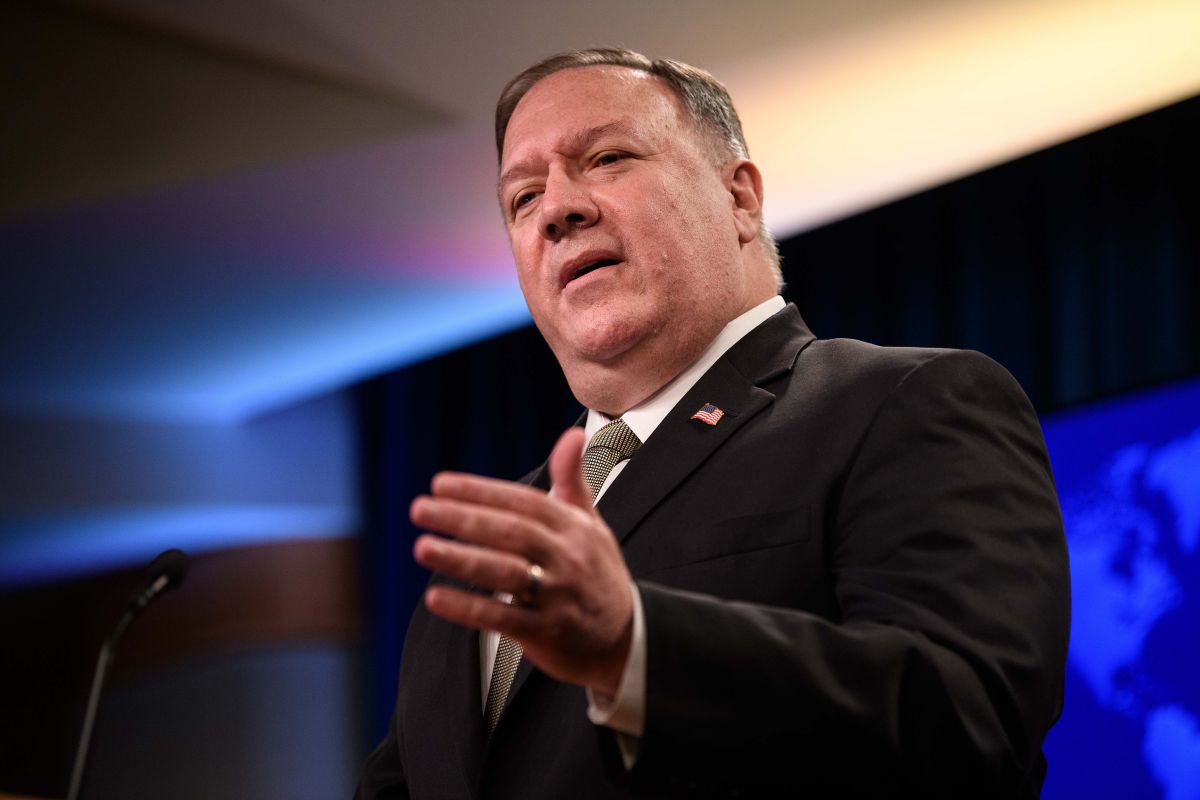 Photo: Nicholas Kamm / AFP / Getty Images
The former Secretary of State Mike pompeo He criticized President Joe Biden for handling his policies in Afghanistan and his administration's process of evacuating Americans from the territory.
The president's statements made on Friday drew criticism from the Republican, who described the evacuation process as "a debacle of significant proportions", at the same time that he assured that the words said by Biden "got worse" the situation.
"I didn't hear anything from him that would have comforted those families. There are still no plans to get these Americans back. I did not hear anything that could comfort the same allies that he spoke of "the former Donald Trump diplomat told Sean Hannity's Fox News show.
"We haven't seen anything like this in America in a long time. We have the tools to fix this, "Pompeo said.
Likewise, the American politician and businessman questioned the current president's leadership by stating that the security forces in Afghanistan have the capacity to recover more people than they have rescued so far, but emphasized that to achieve this "It will take determination and leadership", something that in his opinion he has not had.
Questions about logistics in evacuations of Americans
The process of leaving compatriots has been one of the great challenges for the current government, and although it has generated criticism, the president himself indicated that it is from evacuations "Largest and most difficult in history."
The Undersecretary of State Wendy sherman next to the secretary of Defender Lloyd Austin They recognized in their reports the challenges that American and Afghan allies must face to reach the Hamid Karzai airport in Kabul.
"We have seen reports that the Taliban, contrary to their public statements and their commitments to our government, they are preventing Afghans wishing to leave the country from reaching the airport "Sherman said Wednesday.
These statements contrasted with what Joe Biden said on Friday, when he stated that they did not exist "Evidence that they were unable to pass through Kabul through the airport."
On the other hand, he pointed out that an agreement was reached with the Taliban, he said that the Americans have been allowed to pass because "They are interested in passing", while ignoring adverse circumstances in which documented US citizens cannot reach the airport in the Afghan capital.
You can also read:
Alert of blackouts and heavy rains; beaches closed Sunday and Monday due to storm Henri that could be a hurricane in New York and Connecticut
US extended non-essential border closure with Mexico and Canada due to delta variant
Biden's popularity in the fight against COVID-19 decreased in August due to an increase in cases