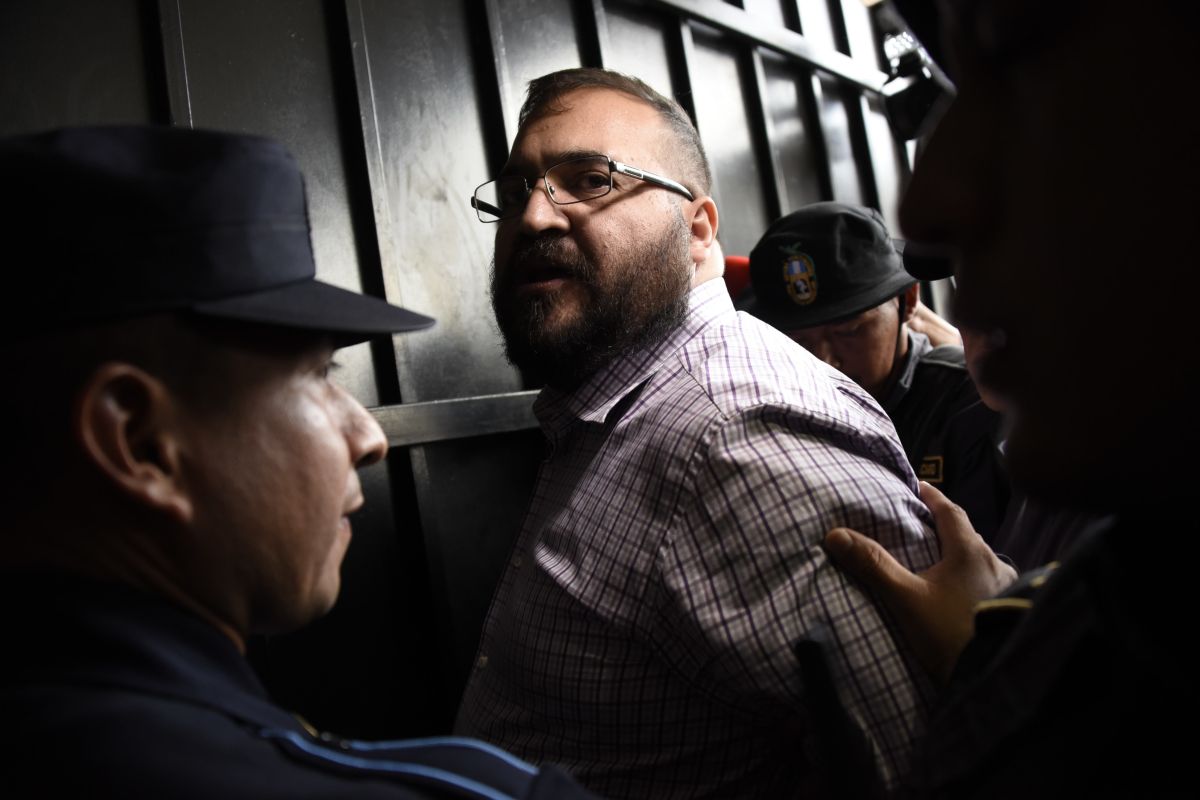 Photo: JOHAN ORDONEZ / AFP / Getty Images
Several are former governors and a former Mexican security secretary who are designated as officials who have laundered money through the purchase of property in the United States.
The report "Acres of Money Laundering, Why American Realtors Are a Kleptocracy's Dream" notes that Mexico is the main country in the world where its politicians divert the most money through the purchase of properties and calculates that Mexican politicians washed at least 2.3 trillion dollars in the United States.
The report prepared by the think tank Global Finance Integrity (GFI) points out that politicians first transfer the money and then invest it in real estate. On the list appears the former security secretary Genaro García Luna, who this Tuesday a New York court delayed two more months a hearing in the trial that he faces accused of alleged drug trafficking crimes and of accepting bribes from Joaquín "El Chapo" Guzmán, leader of the Sinaloa cartel. García Luna lived in several properties in Florida including a $ 3.3 billion dollar location in Golden Beach and an exclusive two-story penthouse in the Peninsula condominium, located in Aventura.
Related: Million Dollar Lawsuit: Mexico Requests At Least $ 10 Billion From US Gun Manufacturers For Driving Violence
Another of the Mexican politicians that make up the list is Javier Duarte, former governor of Veracruz, who in 2016 was accused of embezzlement of more than $ 26 million dollars and the creation of a network of 400 shell companies to divert public resources.
The report indicates that Duarte is involved in the purchase of more than 90 properties in the United States, Spain and Mexico between 2006 and 2014 in addition to creating a network of shell companies in the states of Texas, Florida and Delaware.
Duarte owned a mansion in Miami valued at more than $ 7.6 million dollars that was acquired for cash and is involved in the purchase and sale of more than 30 houses that helped to hide the origin of their resources.
Related: A Romanian gang stole more than $ 1.2 billion dollars by cloning tourist cards on beaches in Mexico
Former governor José Murat Casab and his son, Alejandro Murat Honojosa, current governor of the state of Oaxaca, are indicated as the owners of at least six properties in the states of Florida, Utah and New York. worth more than $ 6 million.
Also appears Tomás Yarrington, former governor of Tamaulipas who pleaded guilty to accepting bribes from organized crime through which he was able to acquire property in the state of Texas.
You may be interested in the following news: