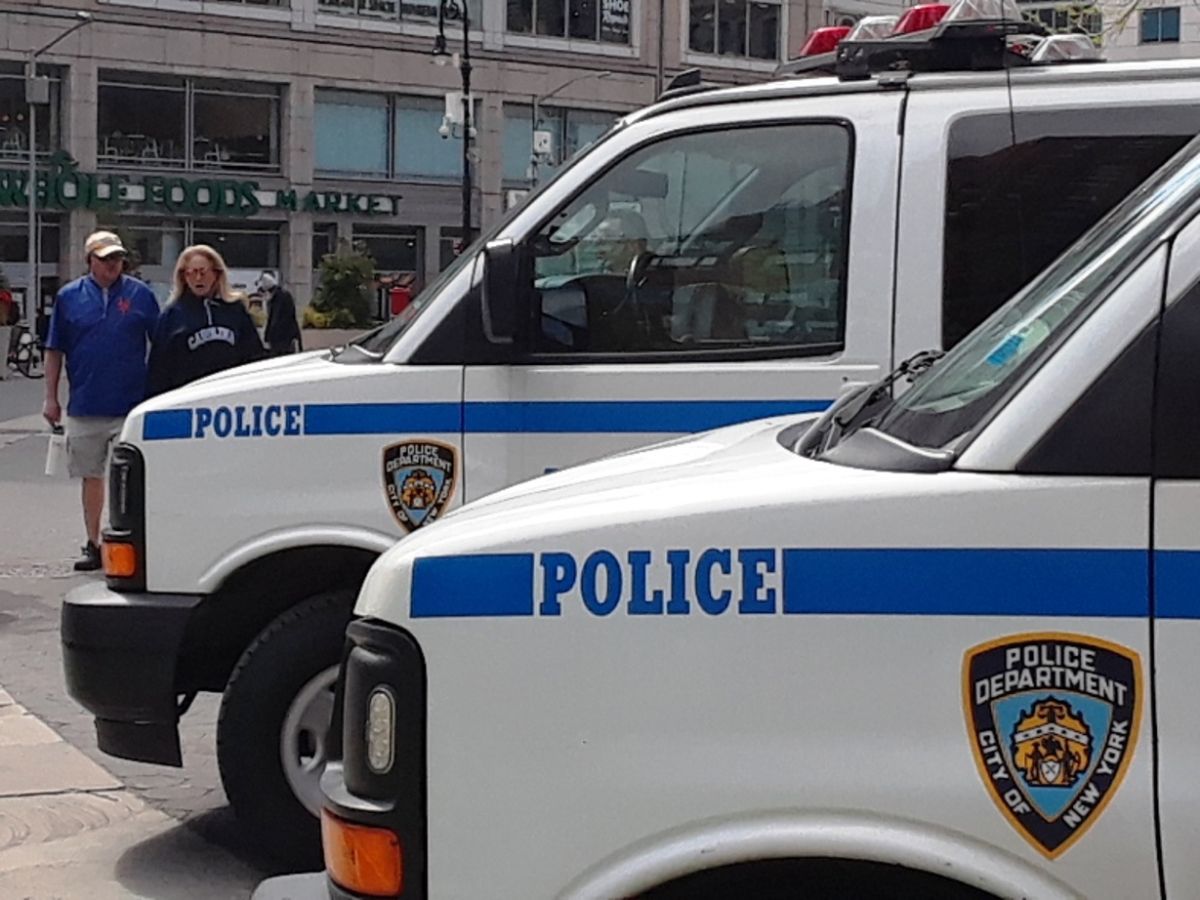 Photo: Andrés Correa Guatarasma / Courtesy
New NYPD technology has some people doing a double-take and asking questions. It's a robot shaped like a dog. @AielloTV reports. https://t.co/NDgcDEY0aX

– CBS New York (@CBSNewYork) April 15, 2021
The NYPD is increasingly deploying "Digidogs," dog-shaped robots announced in December, to help fight crime with the advantages of not getting tired and being able to access difficult spaces without risking "your life".
But the video of the recent arrest of Hispanic Luis González, followed by one of these robots leaving a NYCHA building in handcuffs, has generated complaints, including from NYC Mayor Bill de Blasio.
"I have not seen (the video), but I certainly share the concern that if it is somehow disturbing to people, we should rethink the equation," De Blasio said yesterday at his daily press conference. "I don't know what is being done to prove it, I will certainly speak to the (NYPD) commissioner about it. I don't want people to feel like something is happening they don't know about. So we will solve it, "he quoted New York Post.
The 70-pound robot was unveiled by the NYPD for testing in February. Each costs $ 74,000 and has two-way communication and artificial intelligence, using lights and cameras that allow human agents to see "their surroundings in real time".
On Monday one of them was deployed in a situation in Midtown East (Manhattan) that led to the arrest of González, on suspicion of criminal possession of a weapon.
Other politicians are also unhappy with this NYPD innovation, including National Congresswoman Alexandria Ocasio-Cortez.
"I think it really speaks to the skewed priorities of his leadership" (of NYPD), said the State Senator (D) Brad Hoylman, who thinks to deploy the expensive robot dog anywhere undermines police-community relations, but especially in poor neighborhoods where residents may already mistrust the authorities. "They deserve a vigilance that is humane", affirmed to Fox News.
Hoylman would like the money, time and energy spent on the robot to be redirected to efforts to build greater trust within the community, rather than deploying "a $ 75,000 surveillance toy."
NYPD recalls that it has used robots in hostage and hazardous materials situations for more than four decades. But these are still in the testing phase.
"This allows the police department operates with minimal risk to the officers involved ", Keith Taylor, a professor at the John Jay College of Criminal Justice and a 26-year veteran of the NYPD, said in February. "And the tactical value of that is immeasurable."
The dog" can run about three and a half miles an hour and climb stairs, members of the NYPD's Technical Assistance Response Unit (TARU) told ABC News in December. "This dog will save lives, protect people and officers, and that is our goal," said then the inspector of TARU, Frank Digiacomo.
Nah they really got these robot police dogs in NYC. This is wild pic.twitter.com/iG7CTPFevH

– THEE DON (@ 1800SPOILED) April 12, 2021
w