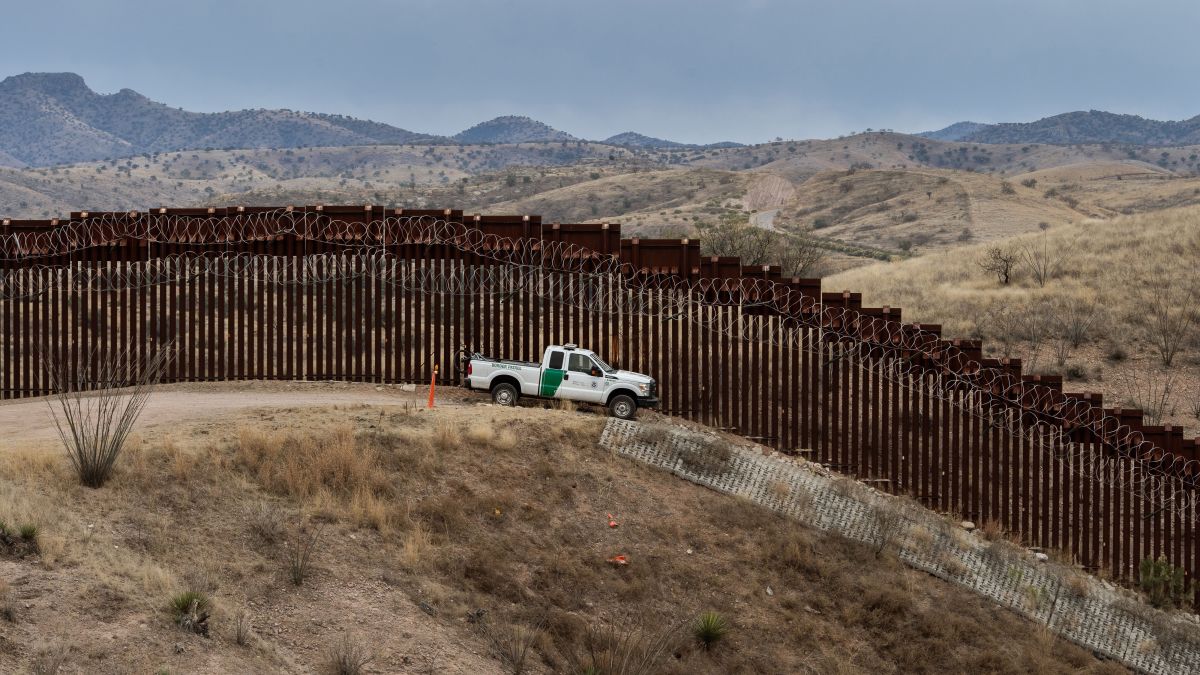 Photo: ARIANA DREHSLER / AFP / Getty Images
More than $ 100 million in materials to build the border wall between Mexico and the United States purchased with taxpayer money are being wasted in the state of Texas after President Joe Biden canceled the contracts to build the wall when he entered the White House in January.
A Fox News drone captured images showing about 10,000 steel panels, which would be enough to build 100 miles of wall. These panels have been rusting in the sun in the city of Pharr, Texas, since January.
It should be noted that only about 14 miles of the wall were built before former President Donald Trump left office., but all the material has already been paid for with the taxes of the citizens.
The Fox news team also took a video showing where the wall abruptly ends in La Joya, Texas, leaving an open space through which undocumented immigrants can easily cross.
Former Border Patrol Chief Rodney Scott said the administration is paying about $ 5 million a day for construction contracts that have been suspended.
And it is that many of these wall construction projects today are still only on hold. In other words, they are not fully canceled, so the government is paying the contractors.
According to the Border Patrol chief, more than 400,000 migrants have successfully crossed the border so far this year, according to The New York Post.
Joe Biden ended wall construction after he took office. It also ended a series of Trump immigration policies that led to a massive surge in migrants at the U.S. border over the summer.
Trump completed about 453 miles of new wall, but another 300 miles remained planned or in the middle of construction.
You may also like:
– Donald Trump's hotel in Washington lost more than $ 70 million while he was president
– Donald Trump sells his hotel in Washington DC for $ 370 million
– Jared Kushner: Saudi royal family gave more than $ 47,000 in gifts to Trump's son-in-law




Source-eldiariony.com