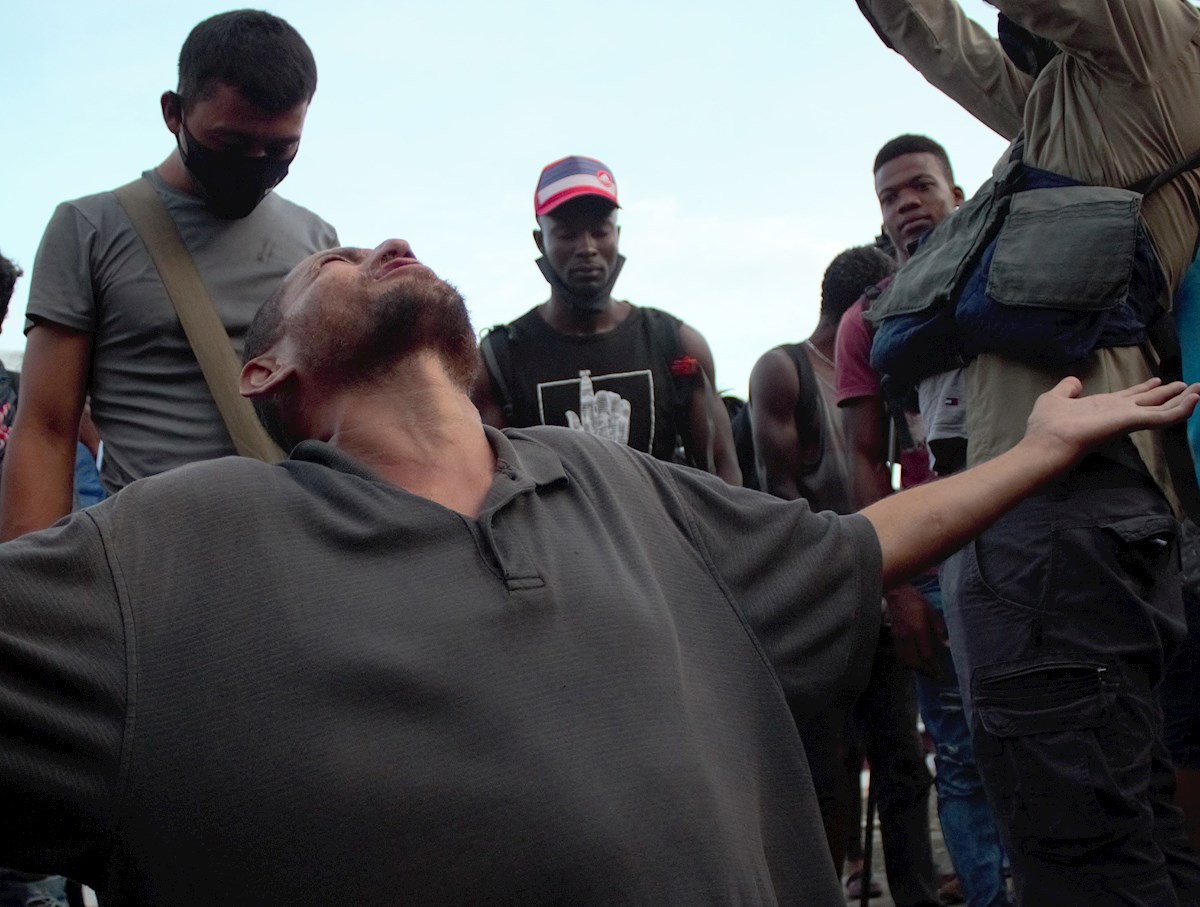 The immigration authorities reported this Monday that between January and August 2021 the bodies of 46 migrants who lost their lives during their journey through Mexico have been recovered, according to detailed the National Institute of Migration (INM).
"Between the months of January and August 2021, elements of Beta Groups of the National Migration Institute (INM) of the Ministry of the Interior have recovered 46 bodies of migrants who died during their entry and transit through Mexican territory ", the text pointed out.
He stressed that these deaths were due to various causes such as drowning (22 cases), accidents, firearms, health problems, dehydration in the desert and assaults.
"Half of them did not carry some type of identification, so they are unknown; of the rest, six are from Honduras, five from Guatemala, three from Haiti, three from Nicaragua, two from Cuba, and one from Venezuela, as well as three bodies of Mexican people, "the statement added.
Of the deaths, 37 corresponded to men, 8 women, and a last deceased was a minor male.
#GroupsBeta of the @INAMI_mx recovered 46 bodies of migrants who died during their entry and transit through Mexican territory, between January and August 2021 ➡️ https://t.co/cmBlqQkeFA pic.twitter.com/zJXgQAVCfd

– INM (@INAMI_mx) September 6, 2021
But the figure could be much higher because migrants face enormous dangers every year on their route through Mexico due to the presence of organized crime or corruption by the authorities.
Barely on January 22, 19 charred bodies appeared, mostly migrants from Guatemala, in Camargo, in the northeastern state of Tamaulipas, in a crime attributed to organized crime.
The region is experiencing a migratory wave unprecedented in years and as proof of this, The United States detained 212,672 undocumented immigrants at its southern border last July, the highest figure in 20 years.
The Mexican authorities disintegrated this Sunday a new migrant caravan that left from the Chiapas municipality of Tapachula, on the border with Guatemala, and was destined for the north of the country.
It was the fourth caravan that, made up of hundreds of people, tried to leave from Tapachula in recent weeks, but all of them were dissolved by Mexican agents, who in turn were criticized by various NGOs for their treatment of migrants.

"In the last week, INM and National Guard agents have beaten and kicked migrants; broke into private homes; attacked journalists and separated migrant families. If President López Obrador wants to show that this behavior is unacceptable criminal investigations are required", Said this Monday on Twitter the executive director of Human Rights Watch for the Americas, José Miguel Vivanco.

Read also: Mexican authorities find 162 dehydrated and malnourished migrants in a warehouse in Tamaulipa