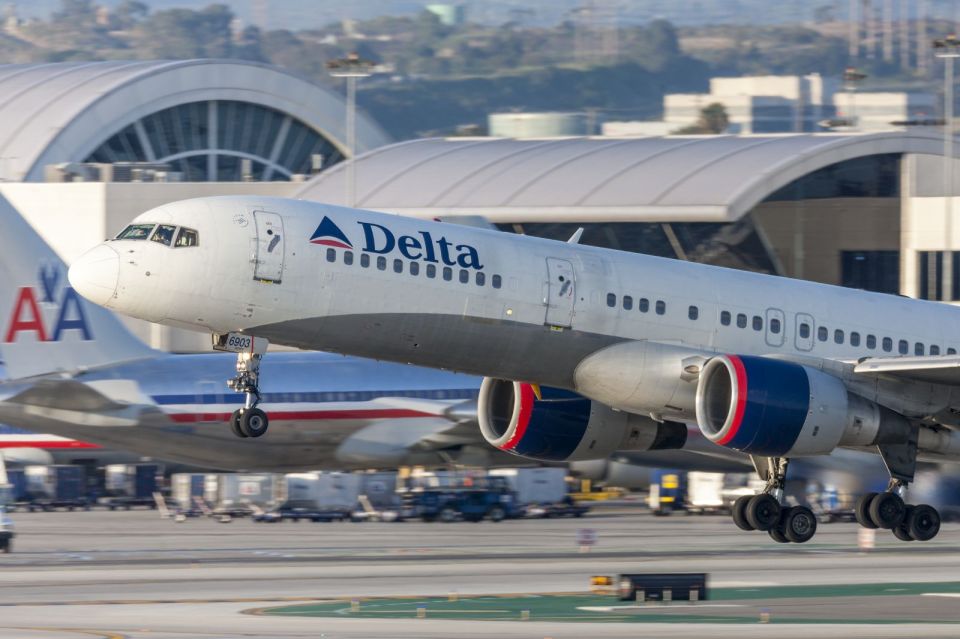 Photo: RYAN FLETCHER / Shutterstock
An Arizona mother criticized Delta Air Lines for not being able to buy a plane ticket for her non-binary son, since the airline did not give any gender options other than male and female during the reservation process.
Dawn Henry, 52, said on Twitter that she was trying to buy a plane ticket for her adult son when she discovered that Delta only offers male and female gender options.
Henry's 21-year-old son is non-binary, meaning that he does not identify exclusively as male or female, and has a gender marker 'X' on his birth certificate and Washington state driver's license.
The incident comes three years after Delta and other major US airlines announced that they would update their booking tools to include non-binary passenger options. At least two of those other airlines, American and United, already offer a drop-down menu during the booking process that includes non-binary travelers..
While Henry said she is still frustrated by the situation, she hopes her criticism will promote change in the airline industry.
"I promise to fix this, not just for my son, but for everyone who has a legal ID with a gender marker 'X'. My hope is that the pressure on the airlines (not just Delta, but the others that haven't upgraded their systems) will achieve this, "Henry said, according to NBC.
Henry said that when calling Delta's attention to its lack of gender options, a company supervisor pointed out that its policies only recognize male and female genders.
"But as it is, at least with @Delta, #nobinary people cannot fly. The supervisor said that is not true. But When a policy makes it impossible to buy a ticket that meets TSA guidelines, the result is the same. And that is discriminationHenry tweeted.
The Transportation Security Administration (TSA), an agency of the U.S. Department of Homeland Security that oversees travel safety, advises travelers to use the same name, gender and date of birth that is indicated on your government-issued ID and states that a TSA officer must ensure at security check that the ID and boarding pass are authentic and match.
NBC reported that when asked about Delta's lack of a non-binary gender option and why one was not added shortly after the 2019 announcement, a company spokesperson said it is not an easy fix and requires participation. from various departments.
Henry said he will not seek to sue the company.
You may also like:
– Delta Air Lines is awarded for being the best performing airline in the world in 2021
– The 20 safest airlines to travel in a pandemic around the world
Source-eldiariony.com