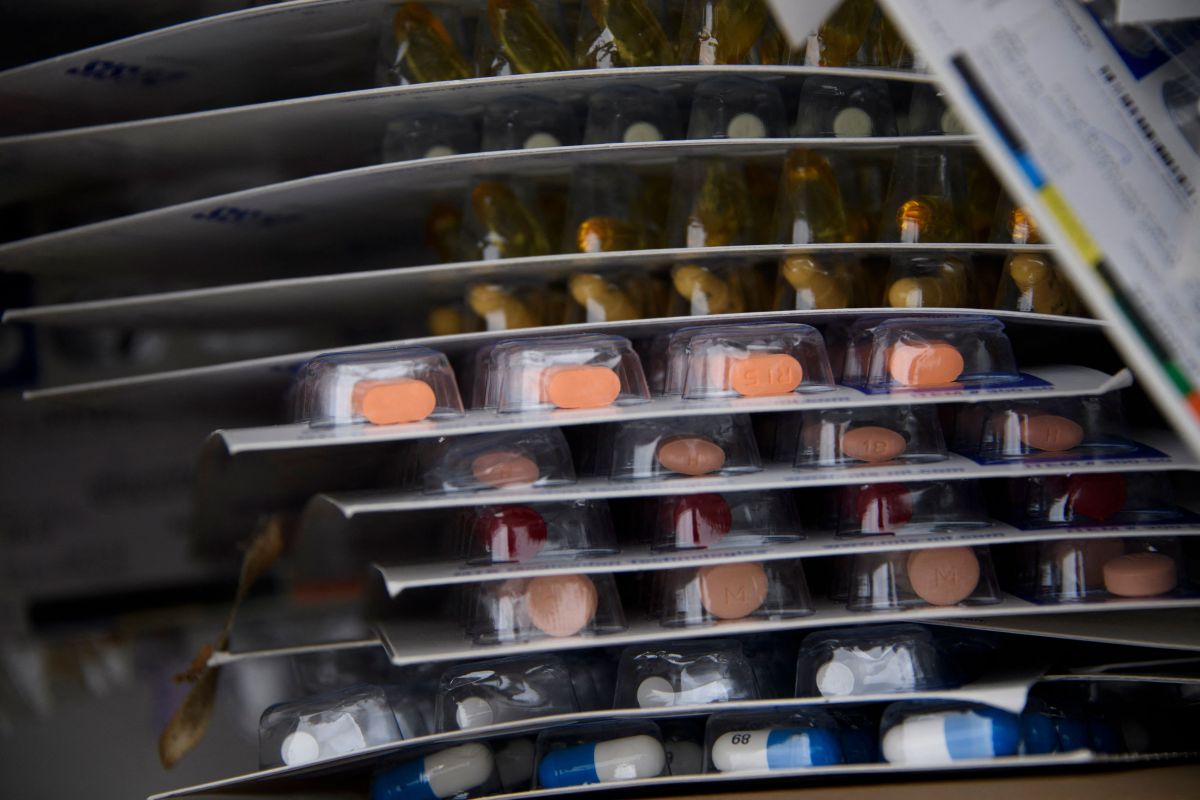 Photo: Containers of pills and prescription drugs are boxed for disposal during the Drug Enforcement Administration (DEA) 20th National Prescription Drug Take Back Day at Watts Healthcare on April 24, 2021 in Los Angeles, California. – According to the Centers for Disease Control and Prevention, the US has seen an increase in drug overdose deaths during the Covid-19 pandemic, accelerating significantly during the first months of the public health emergency, including deaths from opioids and counterfeit pills containing fentanyl. (Photo by Patrick T. FALLON / AFP) (Photo by PATRICK T. FALLON / AFP via Getty Images) / AFP / Getty Images
Jeanetta Lynette Blow faces criminal charges in the death of her 2-year-old son due to a fentanyl overdose.
Blow, 29, of Titusville, faces charges of aggravated murder of a minor and tampering or fabricating evidence, Orlando Solution reported this week.
The events for which Blow was prosecuted date back to June 2020 when Titusville police were alerted by Parish Medical Center personnel of a suspicious death.
According to the criminal complaint, the woman took her son to the institution's emergency room where health personnel confirmed that the child was not responding, was not breathing, and had no pulse.
Health workers who examined the minor also noted that su body temperature exceeds 92 degrees.
In an interview with detectives, the mother indicated that when she got up she found the child unconscious and took him to the hospital.
The woman also alleged that the day before she went to the park with her son and that he had licked the ground.
Blow also declared to the authorities that he lived with his mother and his son in her house, but agents did not find her personal items in the aforementioned residence.
Later, the suspect confessed that she lived with her boyfriend in an apartment in Park Vista.
Police raid mother's boyfriend's apartment
Officers raided the property and inspected a garbage container that contained vomit trash bags, dirty paper towels, plastic gloves, a stained sheet, and food items.
Inside the apartment, the police recovered garbage bags like those found outside, one in the boy's bedroom also with vomit and a dirty towel on the basin.
The uniformed officers also recovered purple bags with plastic bags as well as light gloves that are commonly used to pack heroin.
What's more, officers seized $ 5,000 cash.
The woman's partner had apparently been previously prosecuted for drug trafficking.
The autopsy on the minor established the cause of death as fentanyl poisoning.