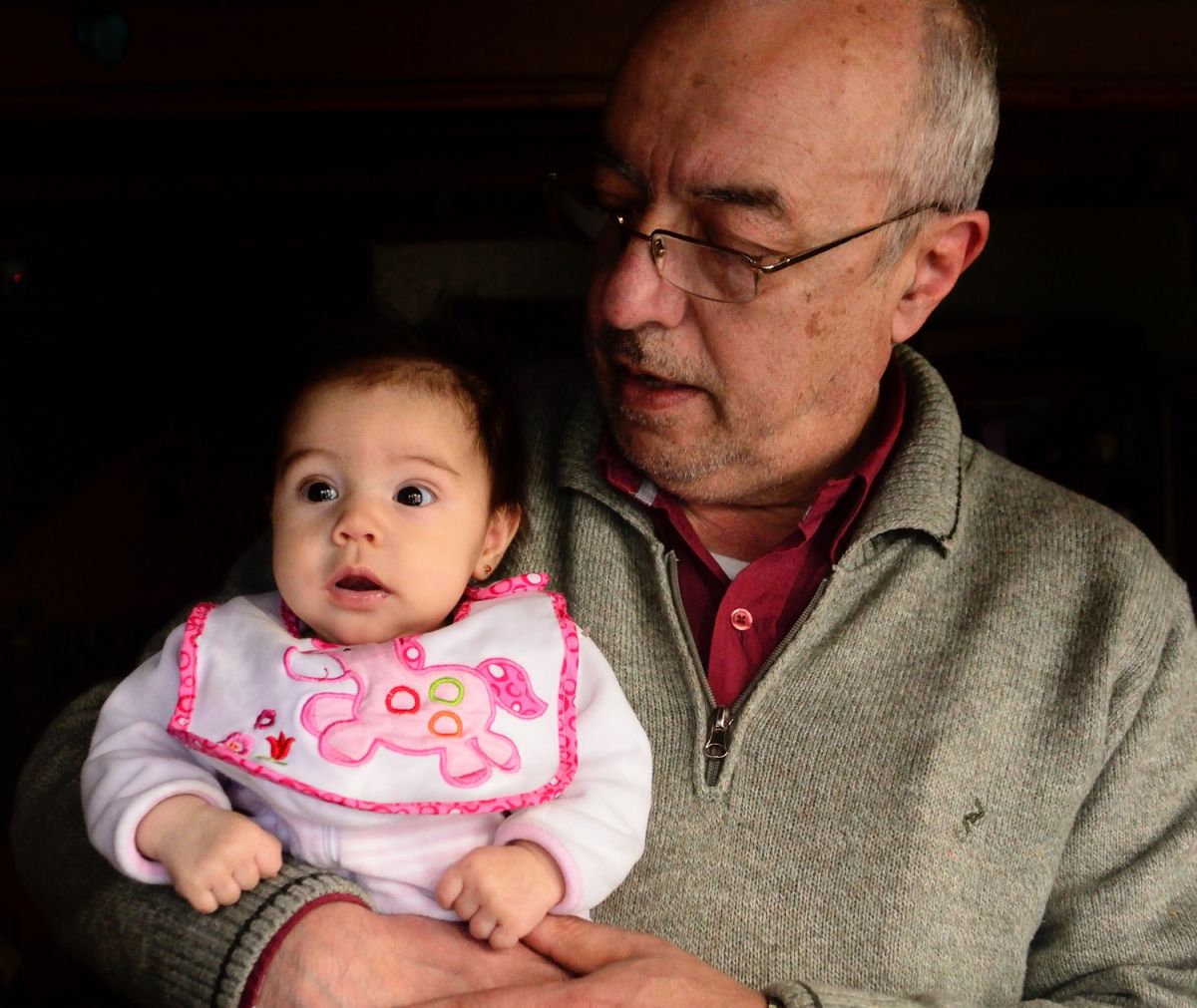 Having grandparents take care of grandchildren while the parents work has been a common practice for many years, but today it is more common because couples tend to spend more time to face their financial commitments. But a mother of a family said she was disappointed when her father commented that he wanted her to pay him to play with his granddaughter.
The missed mother shared her case on the Mumsnet paternity forum, saying she felt hurt after the comment that her father made jokingly, but also seriously.
In the forum, the woman narrated that after a while of playing with her daughter, who loves spending time with her grandfather, the man stood up and "said he was going to the bank to collect his salary. Confused I asked: 'What salary?', And he said: 'For this' ", referring to playing and taking care of his granddaughter.
The mother wrote that her daughter would probably be hurt because her grandfather resented spending time with her. "I'd rather you didn't do it if you don't want to," he added.. He then asked the other parents participating in the forum: "How involved are your parents with your children? I feel very disappointed in mine ".
Mumsnet users were quick to express their opinions. Although a good part of them pointed out that the comment had been simply a joke, the mother clarified that their father meant it and was angry. Other parents then commented that the woman he couldn't force his father to spend time with the girl if he didn't want to.
"Young children can be quite boring. Maybe 5 minutes is enough to play with young children. It doesn't mean he doesn't love her and it doesn't mean he doesn't love you. Nor does it mean that he 'envies' anything. I'd had enough, and that's okay, "added another. "Maybe you just don't like playing with children. You are not required to"Reflected a third.
While Grandpa may or may not have been joking, a comment like this opens up the debate about whether grandparents should be paid after caring for their grandchildren, just as a babysitter would, even though the minors are part of her family. What do you think?
---