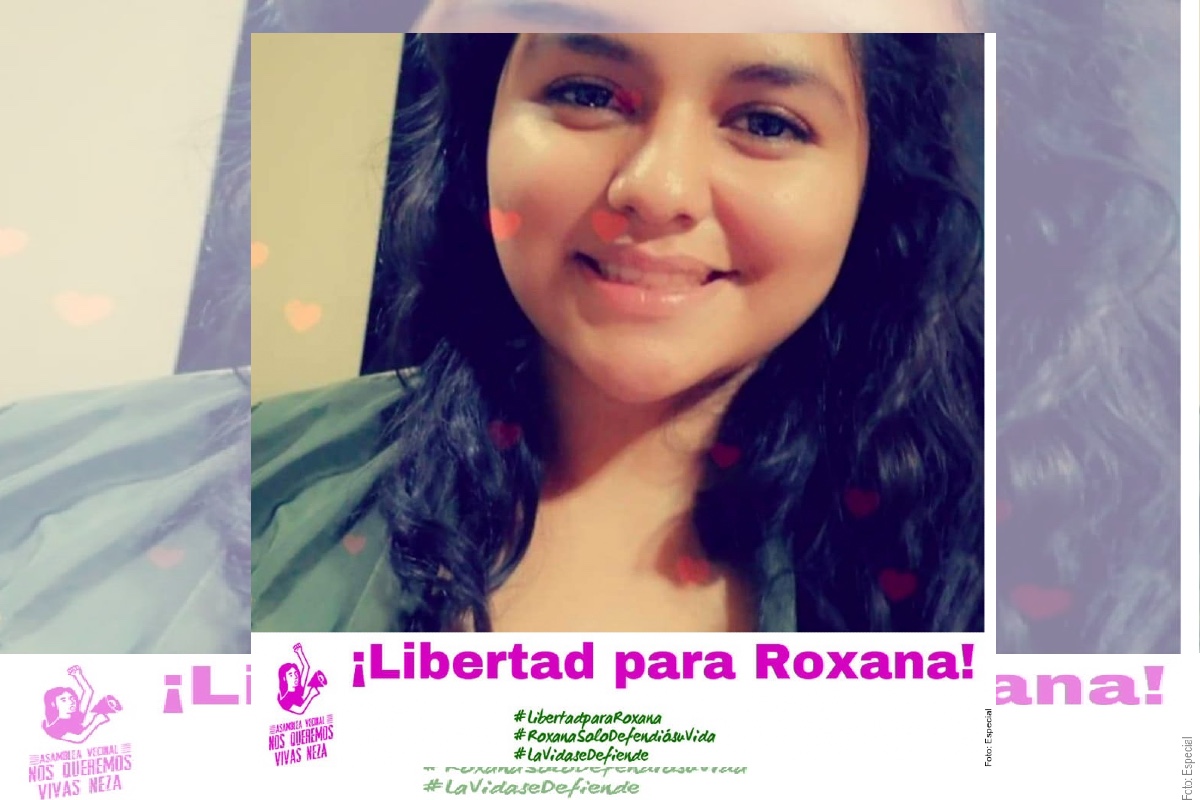 This August 2 will be her hearing to dictate a sentence to Roxana, 21, who is incarcerated for killing the man who abused her. The young girl is living hell in a prison in Mexico, in the Bordo de Xochiaca Prison, in the State of Mexico,
Coming from Oaxaca, he came to the municipality of Nezahualcóyotl seven years ago in search of a better life.
Read also: A 12-year-old girl is found murdered a few steps from her house
According to a letter in which he narrates his testimony and that was disseminated by a feminist collectiveAfter a meeting on May 8, an acquaintance from a store accompanied her home and insisted on staying.
"He insisted so much that I was scared, because I was stupid, I agreed, I know that many will judge me for what I did and perhaps they will say it is her fault that she let him in," he wrote.
Roxana, who has a four-year-old daughter and was separated from her husband, put a mat on the floor, went to bed and minutes later he was in her bed, and raped her.
· Read also: VIDEO: Subjects are caught killing police; minutes before they murdered a woman in front of her 3-year-old daughter
"He started to take off my clothes, he beat me and raped me, and I was in shock, "he said.
"I just wanted to defend myself. I had horrible moments, I felt his breath, his hands, and I just wanted this to end. I hit him on the nose, he started bleeding and he told me now if you're going to die.
"When he got distracted, I took a shirt and put it around his neck, I suffocated him, I felt fear, terror, I felt that he was worth nothing, that it was all my fault," he said.
Read also: American firefighter dies tragically during his wedding anniversary vacation
After the fact, the young woman put the body in a sack and left it lying in a corner, but a neighbor saw her and called a patrol.
Roxana pointed out that, despite having told the officers that she had been raped, they did not give her any kind of examination and were rude to her.
"They presented me beaten but they did not take photographs, they did not take my statement into account so that I could defend myself. My only crime was defending myself from the man who raped me, "he said.
Read also: Young man kills 2 women by pact with the Devil to win Mega Millions Super Jackpot lottery
For the young woman, if she had not defended herself, she would be one more on the list of disappeared or murdered.
"Maybe I should have let my attacker get away with it, go away and maybe leave me dead or injured so as not to have to live what I'm living," he said.
-You may also like:
· Young girl quotes her boyfriend in the cemetery to kill him and bury him there
Young man kills his baby to avoid having to pay child support to his ex-partner
· Parents of a 4-month-old baby fall for hitting her and trying to sexually abuse her. They almost killed her!