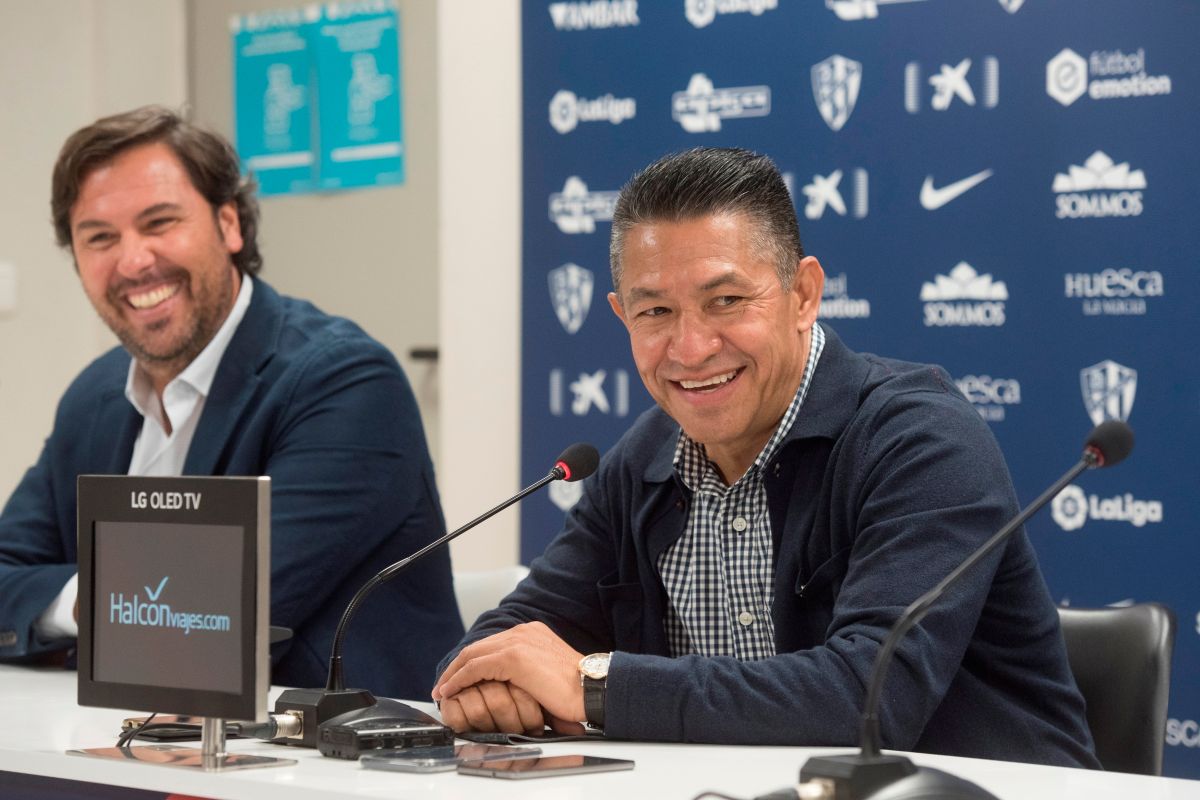 Photo: JAVIER BLASCO / EFE
Nacho Ambriz, coach of SD Huesca, of the Spanish Second Soccer Division, has stated that this Friday against UD Las Palmas at the Gran Canaria stadium your team will go out to play and win in the same way as they did in the first two days that were settled favorably for the Catalans.
"We have to play at home, fight for a good result and win.. We have to keep our feet on the ground and work with humility and measure. The long journey and the high humidity that there will be no excuse for us that we have to continue playing the same at home and abroad ", said Nacho Ambriz.
Despite the fact that in the first two games, played at home, they were victorious, andThe Mexican coach has anticipated his intention to make a change in the starting eleven.
"I will think about it until tomorrow, but there will be some change in the team although we will play the same as in the previous games. I've been thinking about it for several days and analyzing what we do and I want to counteract the opponent's game, and for that we will have to make a change of player ", he explained.
Regarding the Gran Canaria, Ambriz has commented that he likes both the rival and his coach. "We are going to play against a great team and he has a great coach like Pepe Mel that I know him, and that he plays good football, which makes him doubly dangerous ".
The Mexican recalled that this time they will be even more dangerous because "he has not won yet since he has achieved two draws, and he will want to go out to win, That is why I think they will go out with great intensity, and we will have to outrun them ".
Regarding the possible arrivals and departures of players in the last market week, Ambriz has been calm although he has acknowledged: "I would like that when the season begins the templates were already closed, but in Europe that is not the case, and I am aware that there may be departures, although I would like there not to be, and arrivals of players ", he concluded.
You may also like:
A long list of absences would have to assume Mexico in case the European leagues do not give in to their players
Clubs in focus: the war between FIFA and Europe begins by wanting to prevent the transfer of footballers with their national teams
The mysterious messages that give strength to the signing of Cristiano Ronaldo to Paris Saint-Germain