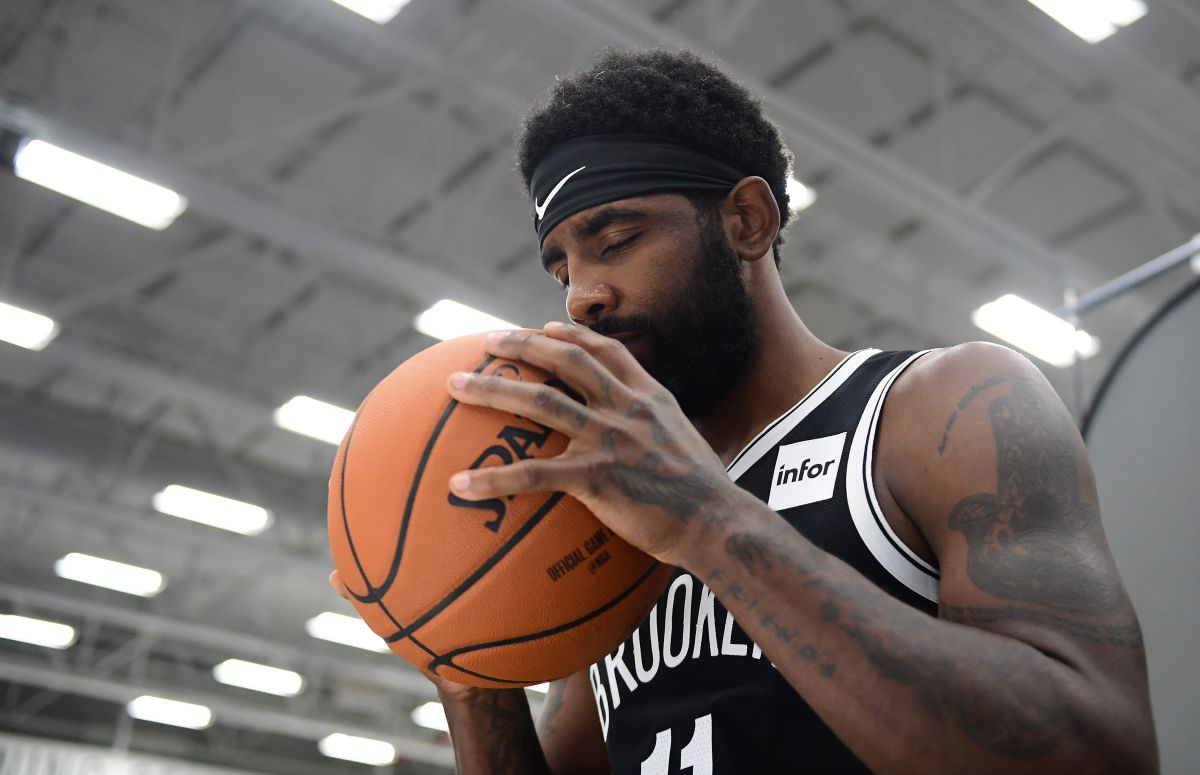 Photo: Emilee Chinn / Getty Images
The future of Kyrie Irving with the Brooklyn Nets and his NBA career would be in danger after his team did not allow him to join training this Tuesday for not have been vaccinated against Covid-19 as established by the requirement demanded by the health authorities of New York.
Professional athletes must be vaccinated against covid-19 if they want to train and compete in public places, this has been determined by the New York health authorities.
"Kyrie has made it clear that he has a choice in this matter and ultimately it will be up to him to decide." reported Nets general manager Sean Marks.
When asked Tuesday if Irving was vaccinated, the Nets manager said that "If it was vaccinated, we would not have this discussion." It should be noted that according to the NBA statutes, teams cannot reveal private details about player health.
"Kyrie loves to play basketball, he wants to be out there, he wants to participate with his teammates."Marks said.
Irving, who joined the team from an outdoor workout on Saturday, and trained with the team on Sunday, was unable to play Brooklyn's exhibition game in Philadelphia on Monday.
Steve Nash, coach of the Nets had expressed that They knew they would lose Irving in some games.
Last season with Kevin Durant, James Harden and Irving, as its maximum figures the Brooklyn team were considered favorites to win the NBA title. However, they were eliminated by the Milwaukee bucks in the second round of the playoffs after Irving sprained his ankle and missed the last three games.
Marks avoided calculating how long Irving would be out of the team, as well as commenting on whether the team would consider transferring him. "The hope is that we get Kyrie back," he said.
"We will welcome him back with open arms under a different set of circumstances, so we must wait and see how that happens. But in the meantime, we must focus on the sixteen players who are going to be on this list. "he added.
NBA players are not required to get vaccinated, but they face further testing and restrictions on their ability to be around their teammates.
The NBA had announced that players would not be paid for games missed for that reason.
But Marks explained that Irving would continue to be paid for away games.
Read also:
– 18 former NBA players are charged with defrauding their health insurance 4 million
– Kevin Durant vs. LeBron James: the Christmas dish that the NBA will give away on December 25




Source-eldiariony.com