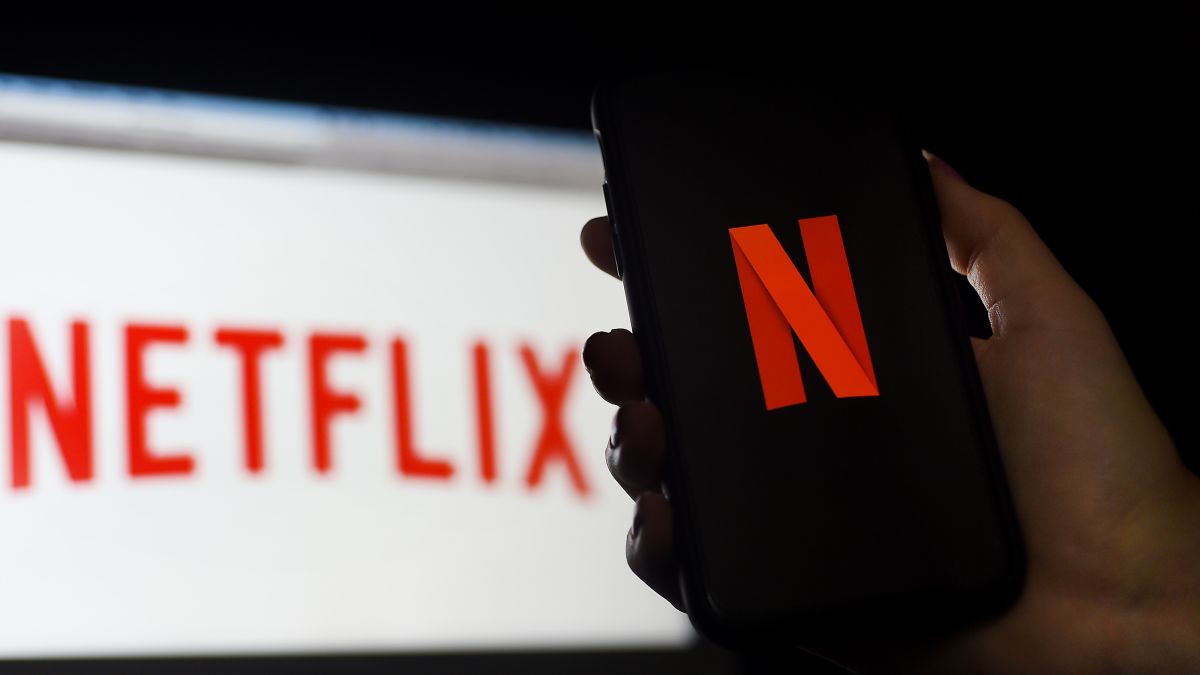 Photo: OLIVIER DOULIERY / AFP / Getty Images
Netflix is ready to captivate our attention with the premieres of the month of August of this 2021.
"The Kissing Booth 3" and more titles head the new catalog of the series and movies platform. Here we teach you the complete list to continue enjoying from home.
"30 Rock" (Seasons 1-7)
"44 Cats" (Season 3)
"Beethoven"
"Beethoven's 2nd"
"Beowulf"
"Catch Me If You Can"
"Darwin's Game" (Season 1)
"Five Feet Apart"
"Friday Night Lights" (Season 1-5)
"Good Luck Chuck"
"Hunter X Hunter" (Season 6)
"Inception"
"I Missed You: Director's Cut"
"Poms"
"Seabiscuit"
"Ijé: The Journey"
"Pray Away"
"Shiny_Flakes: The Teenage Drug Lord"
"Top Secrets UFO Projects: Declassified" (Season 1)
"Aftermath" (2021)
"American Masters: Inventing David Geffen" (Limited Series)
"Car Masters: Rust to Riches" (Season 3)
"Chhota Bheem" (Season 4)
"Cocaine Cowboys: The Kings of Miami" (Season 1)
"Control Z" (Season 2)
"Cooking with Paris" (Season 1)
"Hit & Run" (Season 1)
"Navarasa" (Season 1)
"Quam's Money"
"The Swarm"
"Alive"
"The Paper Tigers"
"Takizawa Kabuki ZERO 2020 The Movie"
"Quartet"
"Shaman King" (Season 1)
"Gabby's Dollhouse" (Season 2)
"I Need Romance" (Season 1)
"Phil Wang: Philly Philly Wang Wang"
"The Crowned Clown" (Season 1)
"Bake Squad" (Season 1)
"Asphalt Goddess / The goddess of asphalt"
"Misha and the Wolves"
"The Kissing booth 3"
"AlRawabi School for Girls" (Limited Series)
"Lokillo: Nothing's The Same"
"Monster Hunter: Legends of the Guild"
"Beckett"
"Brand New Cherry Flavor" (Season 1)
"Fast & Furious Spy Racers" (Season 5)
"Gone for Good" (Season 1)
"The Kingdom" (Season 1)
"Valeria" (Season 2)
"Mother Goose Club" (Seasons 3-4)
"Rascal Does Not Dream of Bunny Girl Senpai" (Season 1)
"Winx Club" (Season 6)
"Toot-Toot Cory Carson" (Season 5)
"Black Island"
"Out Of My League / Sul più bello"
"The Defeated / Shadowplay" (Season 1)
"The Secret Diary of an Exchange Student"
"Like Crazy"
"Comedy Premium League" (Season 1)
"Everything Will Be Fine" (Season 1)
"Korean Cold Noodle Rhapsody" (Season 1)
"Sweet Girl"
"The Chair" (Season 1)
"The Loud House Movie"
"The Witcher: Nightmare of the Wolf"
"Oggy Oggy" (Season 1)
"Titipo Titipo" (Season 2)
Aug 25

"Bob Ross: Happy Accidents, Betrayal & Greed"

"Clickbait" (Season 1)

"John of God: The Crimes of a Spiritual Healer" (Season 1)

"Motel Makeover" (Season 1)

"Open Your Eyes" (Season 1)

"Post Mortem: No One Dies in Skarnes" (Season 1)

"Really Love"

"Tayo the Little Bus" (Season 4)

"The November Man"

"The Old Ways"

"The River Runner"

"The Water Man"

Aug 26

"EDENS ZERO" (Season 1)

"Family Reunion" (Part 4)

August 27

"He's All That"

"I Heart Arlo" (Season 1)

"Titletown High" (Season 1)

Aug 28

"Bread Barbershop" (Season 2)

"Hometown Cha-Cha-Cha" (Season 1)