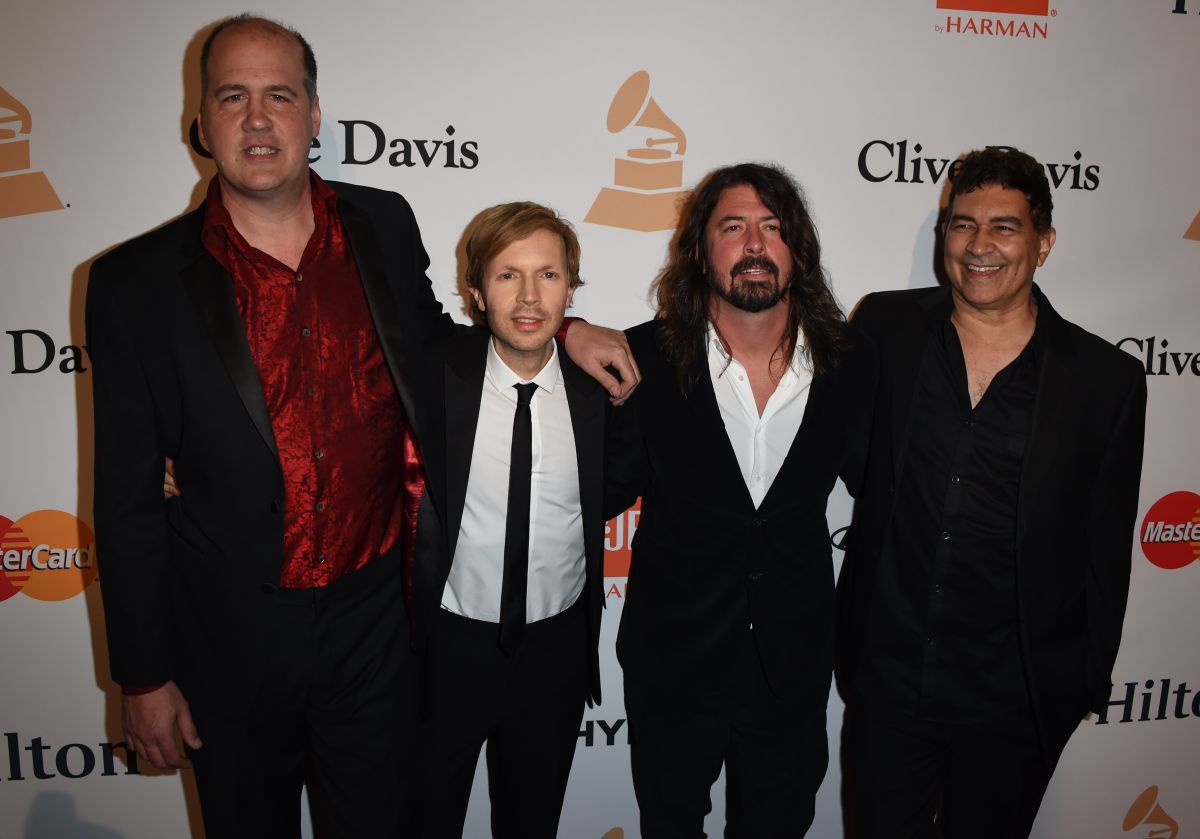 Photo: Mark Ralston / AFP / Getty Images
Spencer elden, who appeared naked at four months of age on one of rock music's most iconic album covers, Nirvana's 'Nevermind' is suing the band claiming he was sexually exploited.
The protagonist of the photo He is currently 30 years old and ensures that the members of the group produced child pornography with the image distributed all over the world, which It shows him swimming naked towards a dollar bill with his genitals visible.
"The defendants promoted Spencer's child pornography intentionally and commercially and made use of the shocking nature of their image to promote themselves and their music at the expense of Spencer, "says the complaint filed in a Californian court and that was picked up by the US media.
The lawsuit also contends that the defendants benefited and continue to benefit from Elden's "commercialization of sexual exploitation".
Spencer Elden, the baby on the cover of the famous album 'Nevermind', has filed a lawsuit against Nirvana for child pornography.
No comment. pic.twitter.com/vCYkYu1HFm

– retrochenta (@retrochenta) August 25, 2021
Among those indicated by this complaint are Dave Grohl and Krist Novoselic, who together with the legendary Kurt Cobain they made up the classic formation of Nirvana, who was not even saved, in some way, because his widow Courtney love appears in the complaint, as well as the photographer in charge of the cover, Kirk Weddle.
Nor was Chad Channing, the first Nirvana drummer, who left the group in 1990 and therefore was not even in training when 'Nevermind' was released.
Elden seeks damages of at least $ 150,000 in damages from each of the defendants, attorneys' fees, and a court order to prohibit all parties from "continuing to engage in the illegal acts and practices described."
The cover of 'Nevermind' It is considered one of the most iconic in rock history and shows a baby diving in a pool and hunting for a dollar bill.
Elden himself wanted to do a recreation of it in 2016 on the occasion of his 25th anniversary, but he has always shown mixed feelings for his disgust at being linked to that image.
The baby featured on Nirvana's "Nevermind" album cover recreated the iconic shot 25 years later https://t.co/BARM7vt7lM pic.twitter.com/r1uZBvxcE0

– New York Post (@nypost) September 25, 2016
The album 'Nevermind' by the group Nirvana It was one of the great successes of the 90s worldwide. The album of the American band, made up of Kurt Cobain, Krist Novoselic and Dave Grohl, rose to prominence thanks to some singles like 'Smells Like Teen Spirit'.
More than 30 million copies were sold of that album that today is once again transcended by Elden Spencer's lawsuit.
---
RELATED: Police search for Laura Bozzo suspended. Now you will post bail while you await trial
– 'Black Widow': Scarlett Johansson sues Disney for making her lose much of her salary
– Kanye West's new eccentricity is that he requested to legally change his name to 'YE'