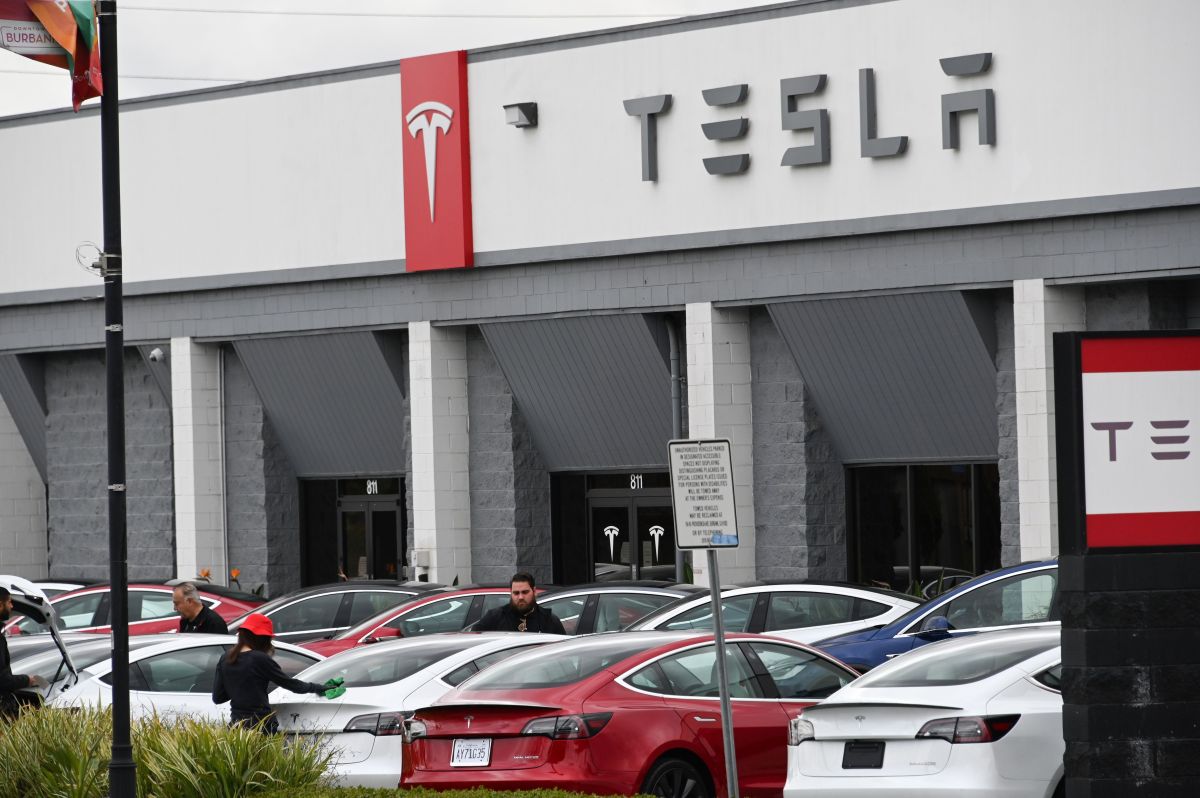 Photo: ROBYN BECK / AFP / Getty Images
Elon musk, Tesla's CEO, announced this week the decision to move its headquarters from Palo Alto to Texas. This is a new chapter in the history of the state of California that adds to that of other corporations that have left the entity due to a hostile business environment.
On Friday during the signing of the economic recovery law, Governor Gavin Newsom assured that California will continue to have a "bright future" despite the relocation of corporate headquarters from Tesla Silicon Valley to Texas.
"California is the fastest growing economic jurisdiction in the world in the last five years," Newsom said from downtown Oakland.
Newsom announced that California's gross domestic product (GDP) has increased by 21% in the last five years. The Californian governor noted that the pace of this economic growth has outperformed Texas, with a GDP growth of 12% in the same period of time.
"I've known Elon Musk for 20 years," Newsom said.
"I appreciate your innovation, your entrepreneurial spirit and the fact that you have pushed the limits. He has an extraordinary talent ".

Gavin Newsom, Governor of California
However, the governor also mentioned that the entity has financially strengthened Musk's company for years stating that "California has provided Tesla with hundreds of millions of dollars in tax subsidies."
Newsom assured that the state continues to invest in electric and green car technology so in terms of economic growth, California will continue to have no competitors in the industry.
Texas is shaping up to be the next Silicon Valley
Texas is no longer just an oil state, there are several companies and their directors that during the last year have established their residence there.
"Silicon Valley will not last forever and Texas knows it", as recounted by an article written by Stephen Mihm of Bloomberg where he warns that although California continues to dominate most of the research and development centers warns that Texas is getting closer.
According to the report, Texas has overtaken California in high-tech exports. In 2019 nearly 1,800 businesses left California and most went to Texas.
That same year 42,500 people left California to also move to the southern United States, and high housing costs, high tax rates and strict regulations have made it difficult to live, work and do business in California.
Texas is offering advantages that once made Silicon Valley surround itself with innovative companies.
Related: Tesla, the company founded by Elon Musk, seeks to sell electricity in Texas with solar energy from homes
CEOs who moved to Texas
Tesla's Elon Musk is building a large factory near Austin and announced in late 2020 that he had moved from California to Texas to be close to his company facilities.
He has not been the only manager who has moved. Drew Houston, CEO of Dropbox, bought a house in Austin that will become his permanent residence, as has Douglas Merritt, CEO of Splunk, who has also done the same.
In the Lone Star State companies such as Texas Instruments, Dell and the Pot it has its facilities there. Recently Oracle, HP, SpaceX and Tesla have migrated their offices to the state offering new jobs.
You may be interested in:


Source-laopinion.com