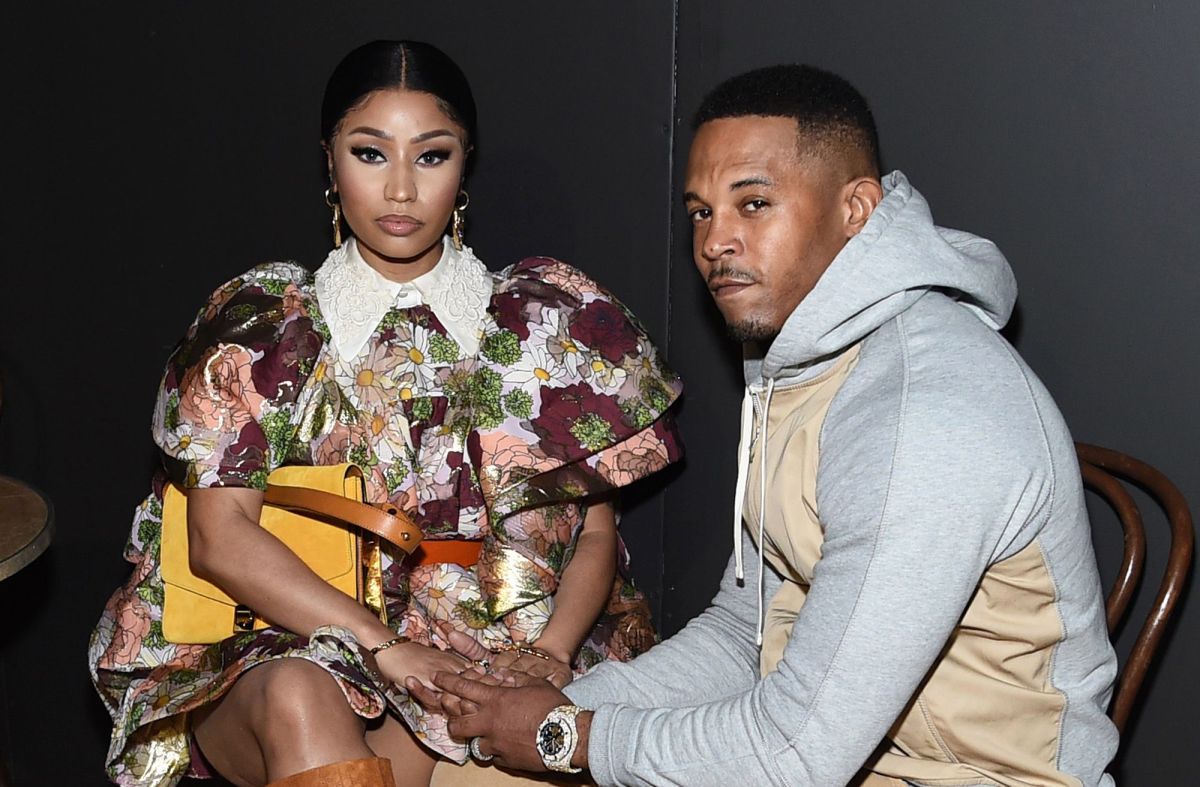 Nicki minaj and her husband, Kenneth Petty were accused of harassment and intimidation by the same woman whom the music executive attempted to rape at knife point in 1994, announced the newspaper El País.
The victim denounced the couple that they have been harassing and intimidating her and her family into publicly retracting her testimony.
The 43-year-old Jennifer Hough denounced Petty for sexually assaulting her and try to rape her carrying a knife when he was 16 years old in Queens, New York.
The musician was then arrested and pleaded guilty to attempted rape, a crime for which he served a sentence of four and a half years in prison.
Now, after 20 years, assures that Minaj has offered her $ 500 thousand dollars in exchange for retracting and withdrawing her testimony exonerating her husband.
According to the lawsuit, the rapper offered to hire a publicist to write a statement in which the victim had to retract the rape accusation in exchange for the aforementioned financial compensation.
The lawsuit, to which the singer's legal team has not yet responded, also indicates that the plaintiff is suffering from severe depression and paranoia, which has prevented her from working and fears reprisals.