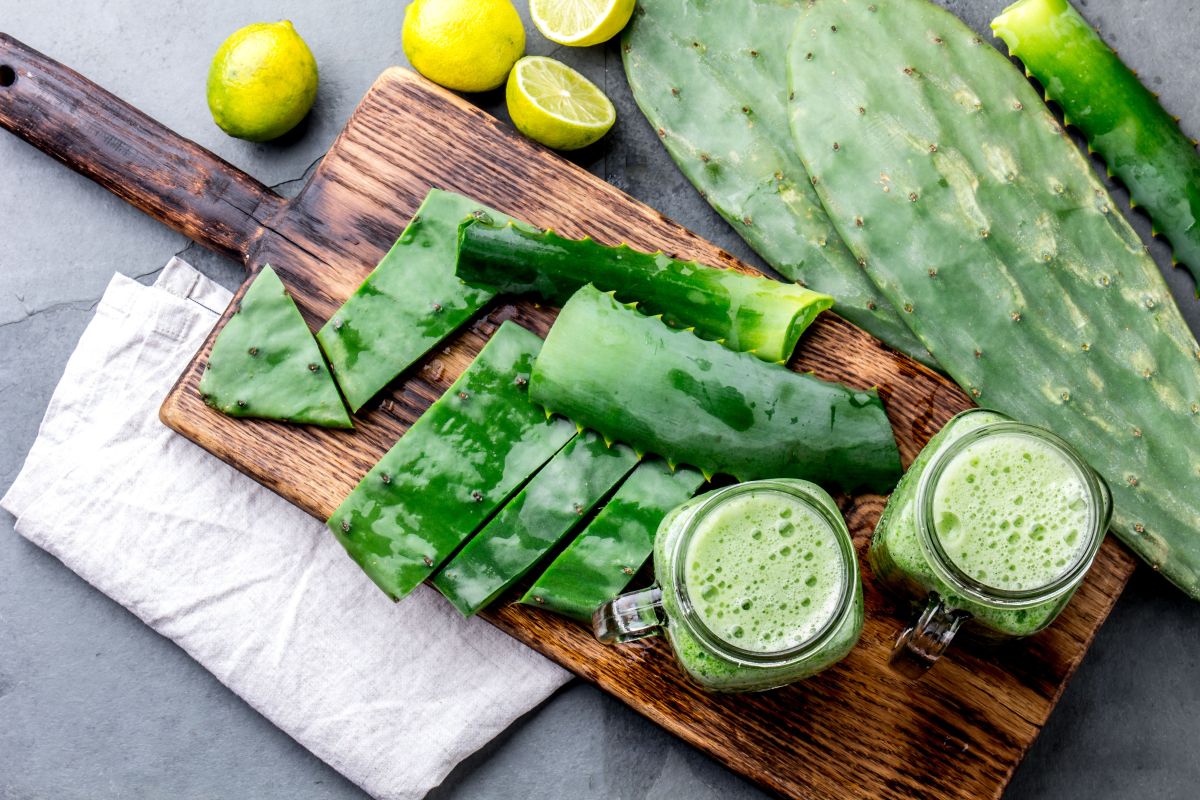 Diabetes has reached pandemic figures worldwide. The truth is that it is a chronic disease that takes more victims every day, it is also one of the main causes of death in the world. According to information confirmed by the US Census Bureau, the projection is that by 2050 the Asian, Hispanic and African American population will increase by 212.9%, 187.9% and 71.3%, respectively. compared to 32.4% of the white population. Although there are many factors that increase predisposition, it is well known that pre-diabetes and type 2 diabetes are actively related to lifestyle and diet. Fortunately, there are foods that are the perfect ally to reduce risk and regulate blood glucose levels, in addition to improving insulin resistance and promoting a healthy body weight: the nopal in juice is one of the most relevant.
The current health trend increasingly actively promotes complementary and alternative medicine to help control disease. According to a review published in the Journal of Advanced Nursing, it reported prevalence rates of up to 78%, and also reported that people with diabetes have 1.6 times more likely to use these types of therapies than people without diabetes. A 2010 article cites research showing that 40% of Hispanics with diabetes use natural therapies compared to 20% of African Americans and 15% of whites. In addition, the type of use is associated with ethnic and cultural origin, which is why the use of local ingredients plays an important role. A strong example is the consumption of nopal; According to Nimbe Torres who is a principal research scientist at the Salvador Zubirán National Institute of Health Sciences and Nutrition in Mexico City: 33% of Hispanics consume nopal, as a traditional Mexican medicine for the treatment of diabetes.
What is the nopal?
The nopal is a plant of the Opuntia ficus indica species. It is grown throughout Mexico and in many other regions, including the southwestern United States and South America. In Mexican cuisine, the leaves of the plant are eaten as a vegetable, which is characterized by its light, slightly acidic flavor and a "slimy" consistency. It is a very versatile local ingredient that is characterized by its use in soups, salads, ceviches, jams, jellies and pickles. However, there are several references that support the particular benefits of consuming nopal juice while fasting to improve diabetes and control blood glucose. In the United States, nopales, which can be found at local wineries, farmers markets, and some Mexican grocery stores, can generally be found fresh, canned, or dried.
What are its benefits for diabetes?
Undoubtedly one of the most popular healing properties of nopal, are its benefits to reduce your blood sugar levels and these are related to its properties to strengthen the liver and pancreas. Factors that increase the body's sensitivity to insulin. This, in turn, can stimulate the movement of glucose from the blood to cells throughout the body, which is where cells can use glucose for energy. In addition, nopal can slow down the digestion of carbohydrates and, as a consequence, insulin production can decrease. It is well known that good blood glucose control is key to good weight loss results.
Single doses of prickly pear cactus have been shown to lower blood glucose levels by between 17% and 46% in some patients. There is a relevant study in this regard, carried out in Mexican subjects with type 2 diabetes, who were randomly assigned to eat one of the three test breakfast meals with and without nopales. Breakfasts consisted of chilaquiles (a typical stew made with corn tortillas fried in vegetable oil, salsa, and pinto beans), burritos (made with eggs, vegetable oil, and pinto beans) or quesadillas (made with flour tortillas, Monterey Jack cheese under in fat, avocado and pinto beans). In the subjects who ate chilaquiles, the addition of 85 grams of nopal caused a 30% reduction in blood glucose, a 20% decrease in those who ate the burritos and a 48% reduction in the patients who ate the quesadillas. The researchers suggest that this evidence provides Mexican patients with a cultural option for diabetes management.
Complementarily in 2014, the Journal of the Academy of Nutrition and Dietetics published a study by López-Romero and other scientists in which the iGlycemic index, insulin index, glucose-dependent insulinotropic peptide (GIP) and glucagon-like peptide 1 (GLP-1) and The effect of nopal on the postprandial response of glucose, insulin, GIP, GLP-1 and antioxidant activity in patients with type 2 diabetes after the consumption of a high carbohydrate breakfast (HCB) or a breakfast rich in soy protein. The results of the study showed that nopal has low glycemic, insulin and GIP indices, that is why integrating them into the diet could benefit patients with type 2 diabetes.
By way of conclusion, it was discovered that the inclusion of nopal and especially the juice in fasting, is related to antihyperglycemic and antihyperinsulinemic effects. The nopal also has the ability to increase antioxidant activity both in healthy people and in patients with type 2 diabetes. Furthermore, it is a highly nutritious food that is not associated with side effects.
Based on previous research, this study supports the traditional use of nopal for the safe control of diabetes without side effects. It is also associated with other benefits that are related to its nutritional composition, the amino acids it contains are of great help so that the body can extract fluids from the tissues to the bloodstream, which reduces cellulite and fluid retention. These amino acids are associated with extraordinary metabolic benefits, since they can provide energy, activate and accelerate the metabolism and are a good nutritional supplement to reduce cases of chronic fatigue.
Nopal juice is also great for losing weight and speeding up metabolism. It is a great addition to keeping blood cholesterol levels in check. The amino acids, fiber and vitamin B-3 of the cactus are the responsible substances, they can help reduce total cholesterol, triglyceride levels and low-density lipoprotein cholesterol by helping the body to metabolize fat and eliminate excess bile acids. In addition, prickly pear cactus can help the body prevent the excessive conversion of blood sugar into fat.
Therefore, in addition to a healthy lifestyle and adequate medical supervision: starting the day with fresh nopal juice is the best ally to counteract the effects of consuming carbohydrates with a high glycemic index, it is a habit that significantly decreases postprandial blood glucose spikes by approximately 20%. For example, if a subject with type 2 diabetes has a blood glucose concentration of 180 mg / dL after 60 minutes of consuming a carbohydrate-rich breakfast, the addition of nopal juice can lower the blood glucose concentration to approximately 144 mg / dL.
Now you know how to add a fresh nopal stalk in green juices and smoothies, It is the best dietary ally for diabetics. The best of all is that by integrating it you will also be promoting your health at all levels and it is a great complement to reduce the risk of chronic diseases, lose weight and keep the body hydrated.
–
It may interest you: