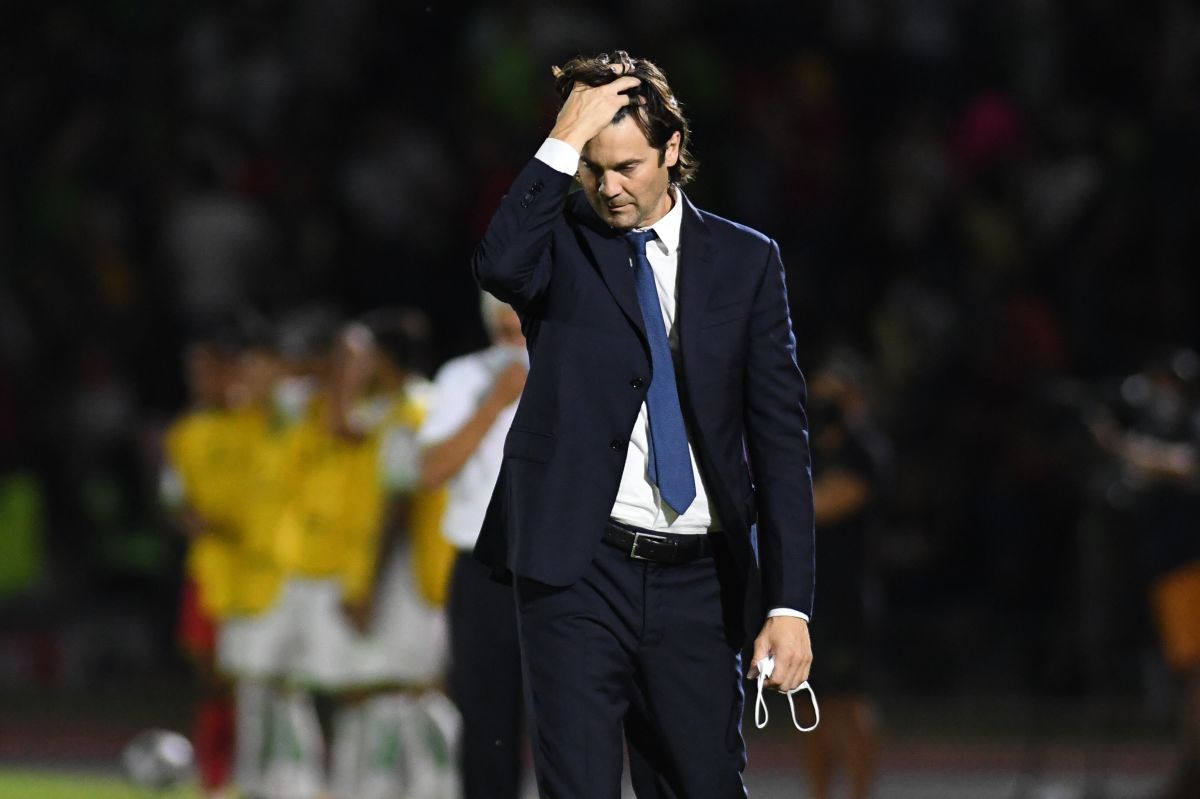 Photo: José Zamora / Imago7
The Eagles of America are flying very high in this start of the Grita México A21 of Liga MX. However, it was not all joy on the whole creamy blue. Moments before his match against Xolos from Tijuana, the club reported that its coach, Santiago Solari, could not be present due to health problems. Without a doubt, it was information that set off the alarms in the fans.
Through a statement, the team reported that the Argentine strategist would not direct the match corresponding to the sixth day. His place was assumed by Santiago Sánchez. Nausea and inflammation of the ear, these were the reasons that excluded the "Indiecito".
Medical report: DT Santiago Solari 🏥

He presented nausea and inflammation of the inner ear yesterday. He has been discharged, but rest was determined for the next few hours, so he will not direct the game against Xolos. The manager will be Santiago Sánchez.#SOMOSAMERICA

– Club America (@ClubAmerica) August 22, 2021
The coach received the medical discharge, but he was recommended to keep the corresponding rest. The owner of the club also offered a few words to the Argentine strategist. Nevertheless, Emilio Azcárraga called Solari's problems "minor annoyances". In this sense, everything was a scare.
I wish good luck to @America club in his encounter with Xolos. Also, speedy recovery to our DT who today had minor discomfort that required a medical review.

– emilio azcarraga (@eazcarraga) August 22, 2021
The America more leader than ever
In the nest everything is party and joy. The Eagles of America beat Xolos de Tijuana 2-0 with goals from Sebastián Córdova and the Ecuadorian Renato Ibarra. With this victory, the azulcrema team reaches 16 units in the tournament. The Aztec team is the only club that remains undefeated in the tournament. Five wins and a draw is the record of the "Millonets".
League MX standings table
You may also like:
Historic record for Memo Ochoa: 100 unbeaten goals for América and was recognized by his club
Renato Ibarra returns to the Eagles of America after being prosecuted for attempted femicide
"Don't mess with me and my children": Cristian Calderón's wife exploded against the Chivas de Guadalajara fans