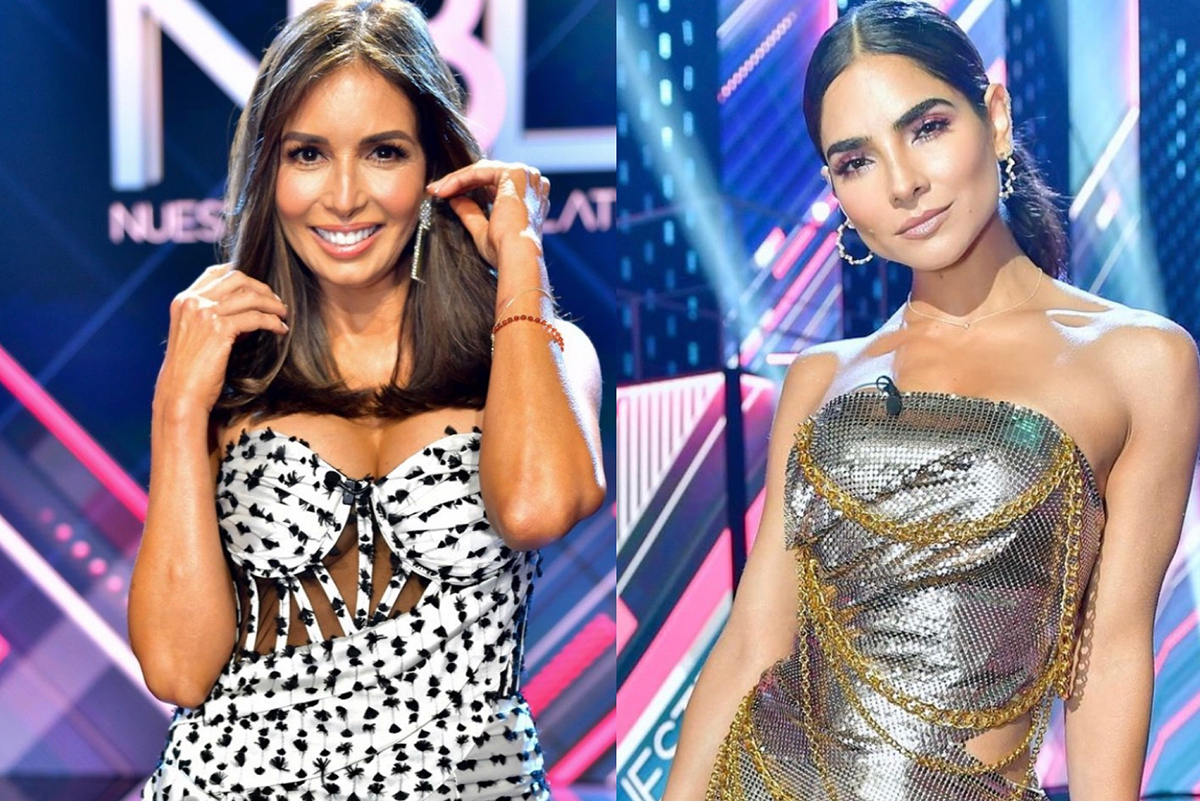 Photo: Univision / Univision
It was her turn to give her her queen crown, she gave her the post as presenter of the reality show, and today, Sunday, October 10, returns to conducting 'Nuestra Belleza Latina' in support of Alejandra Espinoza.
We talk about Giselle Blondet, the first host of the Univision reality show, who became Alejandra's television teacher and mother since she crowned her in 2007. That is why today he returns to be your best representative while taking care of your health.
Is that knowing the health problem of Alejandra Espinoza, the one who even today does not have a clear diagnosis, the big question was, What would happen this sunday? Well, a few hours before the show starts, it's done confirmed that Giselle Blondet will be the one to replace Alejandra Espinoza.
And as in any Latino family, mothers will always be the ones who will run to protect, save or help your children. This case will not be the exception, because Giselle is ready to give her hand to whoever was her first queen in 2007 when Univision decided to risk a contest that started out of beauty, and ended up being a great casting to have her next talents from the network.
We exclusively contacted Giselle Blondet who told us the following about Alejandra:
"Returning tonight to the conduction of 'Nuestra Belleza Latina' has a very great meaning for me, it is a mixture of emotions. On the one hand, the most important thing is that I am happy to support Alejandra, my first queen, I have always supported her, since day one, I have always told her that she can count on me And this is an opportunity that life is giving me for that, to show her that I am here. I am sure that she will be fine, that we will have her back soon ".
And on his return to conducting the reality show that he saw born, he said:
"Returning to the conduction of 'Nuestra Belleza Latina' is very exciting for me, everyone knows that I love being with the girls, supporting them, hugging them in those difficult moments and The show fascinates me, it's like my baby… It will be very exciting and very emotional for me to be there tonight", He concluded.
The next question is, What will happen to her role as judge? Let's remember that both in the previous season and in this one, Giselle is part of the jury along with Daniella Álvarez, Adal Ramones and Jomari Goyso.
Well, as we learned, on this occasion, the jury's decisions were three, since Blondet will focus on driving, although of course his excellent advice would not have been missing, which always, from the first season, helped the participants.
Let's remember that last Thursday we met the difficult surprise that Alejandra Espinoza had been hospitalized for several days, after presenting a picture of paralysis in the middle of her face, partial loss of vision in one of her eyes, dizziness and headache.
As she herself explained in a video that she uploaded to her networks on Friday, when she received the news that she could be discharged, they admitted her for paralysis, they thought she had had a stroke and even suspected she had multiple sclerosis, but all those diagnoses were ruled out.
Although it is not yet known what happened to him, at the moment physically nothing has been found, it is suspected that a possible peak of stress. This next week he will continue with his studies.
If you are registered, Why won't we see her driving 'Nuestra Belleza Latina'? Although at first Alejandra had asked to be, between the production and Espinoza itself they decided to give priority to health, understanding that the responsibility today is to take care of yourself, so we will not see it this Sunday, but possibly the next.
For which Giselle, Alejandra's teacher and who one day gave the post, will be the one who will lead a show that will be special, because It will start an hour later at 9/8 PM Central, as there is a soccer game before. And as we told you, it will have Marie Antoinette Collins as a guest, who will be the coach of the extreme test.
LOOK HERE AGAIN WHAT ALE ESPINOZA TOLD FROM THE HOSPITAL:
DO NOT LEAVE SEE THESE OTHER STORIES:
• Alejandra Espinoza hospitalized: She lost part of her vision, and had a partial paralysis of her face
•Surprise! María Antonieta Collins joins 'Nuestra Belleza Latina' this Sunday
• Alejandra Espinoza breaks the silence in the hospital: "I feel blessed to have so many people praying for me"


Source-eldiariony.com