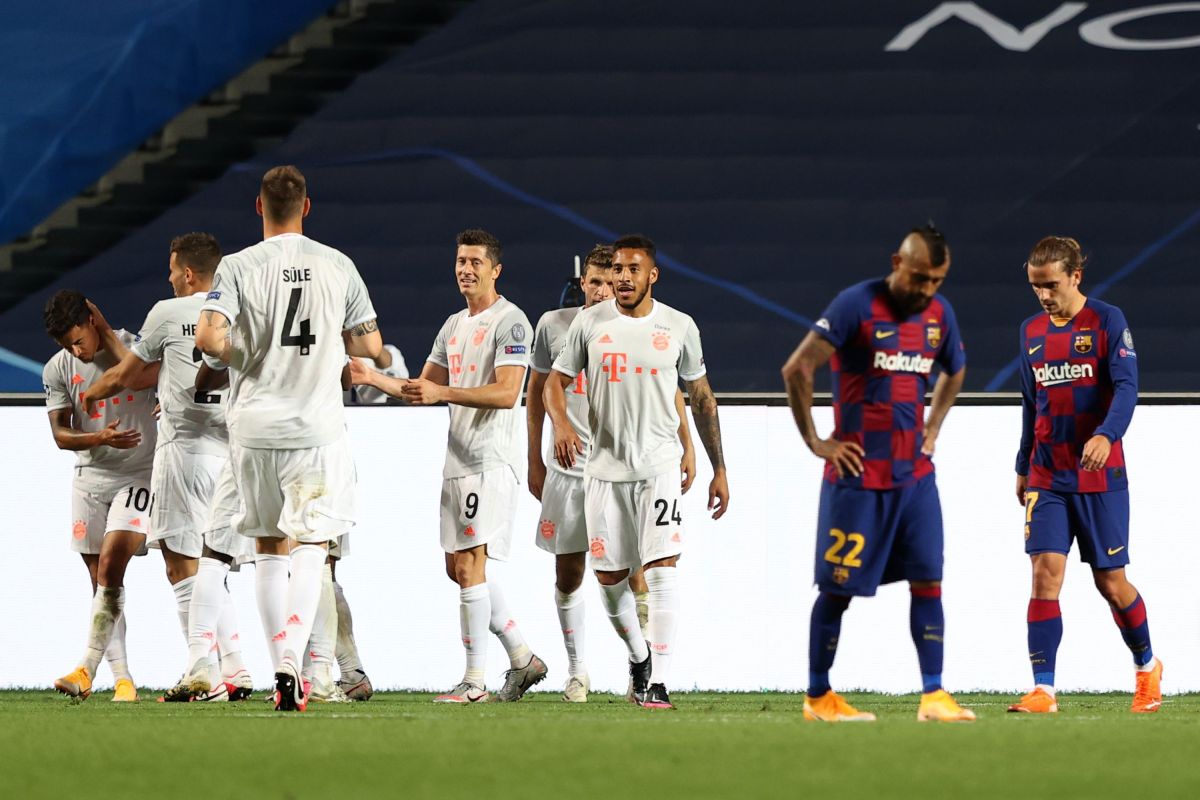 Barcelona had unequal luck in the Champions League draw on Thursday, as it was paired with him Bayern Munich, a very strong seeded, but seems superior to the other two members of group E, the Benfica and Dynamo Kiev.
Barcelona in the Bayern Munich group in the #CHAMPIONSxESPN… Not again, it said! 🏆🤪 pic.twitter.com/mHUBWD99WV

– ESPN Soccer Argentina (@ESPNFutbolArg) August 26, 2021
The main rival in the fight for the leadership for Barcelona will be Bayern Munich, a team that inevitably forces us to remember the humiliating 8-2 conceded by the Catalans two seasons ago in the express final phase in Lisbon.
Barça has changed since then, in reconstruction after the losses of Luis Suárez and Leo Messi, while Bayern maintains a very similar squad, with some tweaks, to the one that lifted the 2020 Champions League.
#Video Bayern Munich and Barcelona will be rivals in group E of the #CHAMPIONSxESPN. Will there be a rematch of that 8-2? Https: //t.co/N40Sx89fHB

– SportsCenter (@SC_ESPN) August 26, 2021
The main change for the Germans is on the bench, as the strength of Hansi Flick, now the German coach, was replaced this summer by the tactical finesse of Julian Nagelsmann, a coach who drives an ocean liner for the first time at his bare 34 years.
The competition between Spaniards and Germans promises emotions although Barça starts with a theoretical disadvantage in the squad, and the Catalan team is an expert in the first phase of the competition: they have won their group in 9 of the last 10 seasons, only dropped from the lead by Juventus last year.
The next most dangerous rival in the group, although far from the level of Bayern, seems to be the Lisbon Benfica, which after a year of absence from the Champions League returned to the main competition continental after beating the Dutch PSV a heart attack tie (2-1 aggregate).
The last member of group E is Dinamo Kiev, a team that Barcelona already faced in the initial group of last Champions League and which they defeated with in both commitments (2-1 and 0-4).
Group E: Bayern, Barcelona, ​​Benfica, Dynamo Kyiv#UCLDraw pic.twitter.com/dleg2KXe2l

– B / R Football (@brfootball) August 26, 2021
Despite everything, Ronald Koeman's Barça is the favorite to be in the round of 16, either as group leader, a place that will have to sweat against Bayern, or as runner-up, pushing Benfica and Dinamo Kiev out of the race.