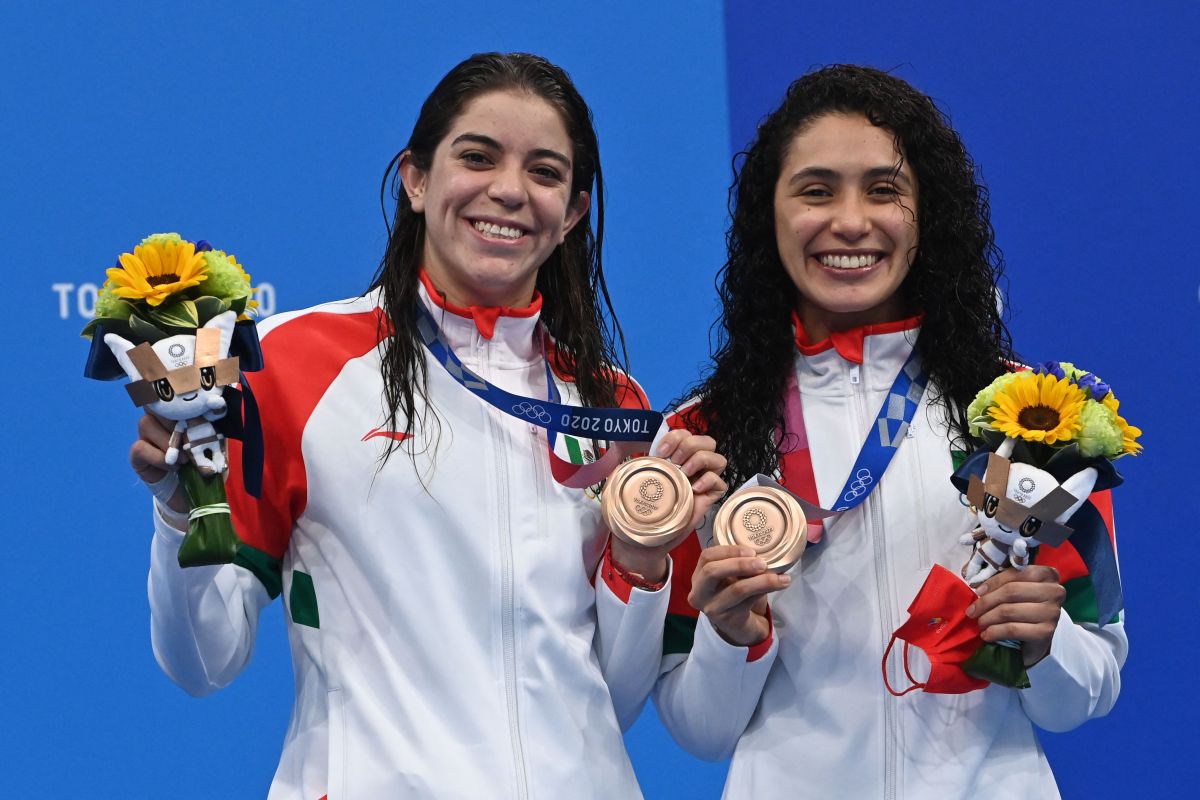 Alejandra Orozco, who won a bronze medal in jumps, rejected on Monday that Mexico failed in the Tokyo 2020 Olympic Games because athletes faced difficulties in training.
"A pandemic was crossed and that stopped us all in our tracks; many were already at their best for a month or two before the olympics and they had to stay like that for a year, "the Mexican said at a press conference.
Orozco, bronze in the dives in pairs from the platform, assured that in Tokyo 2020 it should be considered as an achievement not only the four bronze medals achieved by the Mexican delegation but also how many athletes attended, how many women competed in new sports, and how many fourth places were achieved.
"There were many fourth places and that speaks of that we as athletes do not think about losing.Instead, we gave our best effort with everything that happened. Three years after Paris 2024, the idea is to continue with this motivation ", he said.
Orozco achieved bronze with Gabriela Agúndez and added the medal to the silver medal in the same test in London 2012.
THE MEXICANS ARRIVED 🇲🇽

Alejandra Orozco and Gabriela Agúndez brought an Olympic medal, achieved Bronze in Synchronized Diving. 🥉

Gaby finished in fourth place in individual and Ale obtained his second medal in the Olympic Games.

📸 @ joseamoreno13 pic.twitter.com/FjF8eVq396

– RECORD JOURNAL (@record_mexico) August 6, 2021
The 24-year-old competitor accepted that her second Olympic medal has another meaning due to the process that the pair had to go through during their preparation.
The Mexicans had to face a pause in their training due to isolation due to the pandemic, the fire of part of the gym where they trained in Jalisco (western Mexico), the contagion of covid-19 from Agúndez, and the death of her coach, the Cuban Yunieski Hernández.
"It was a long cycle, a cycle in which we had to adapt in different ways, with training at home, with the difficulty we had from the fire, the difference has been that this medal was based on work and improvement, effort and not to give up, "he emphasized.