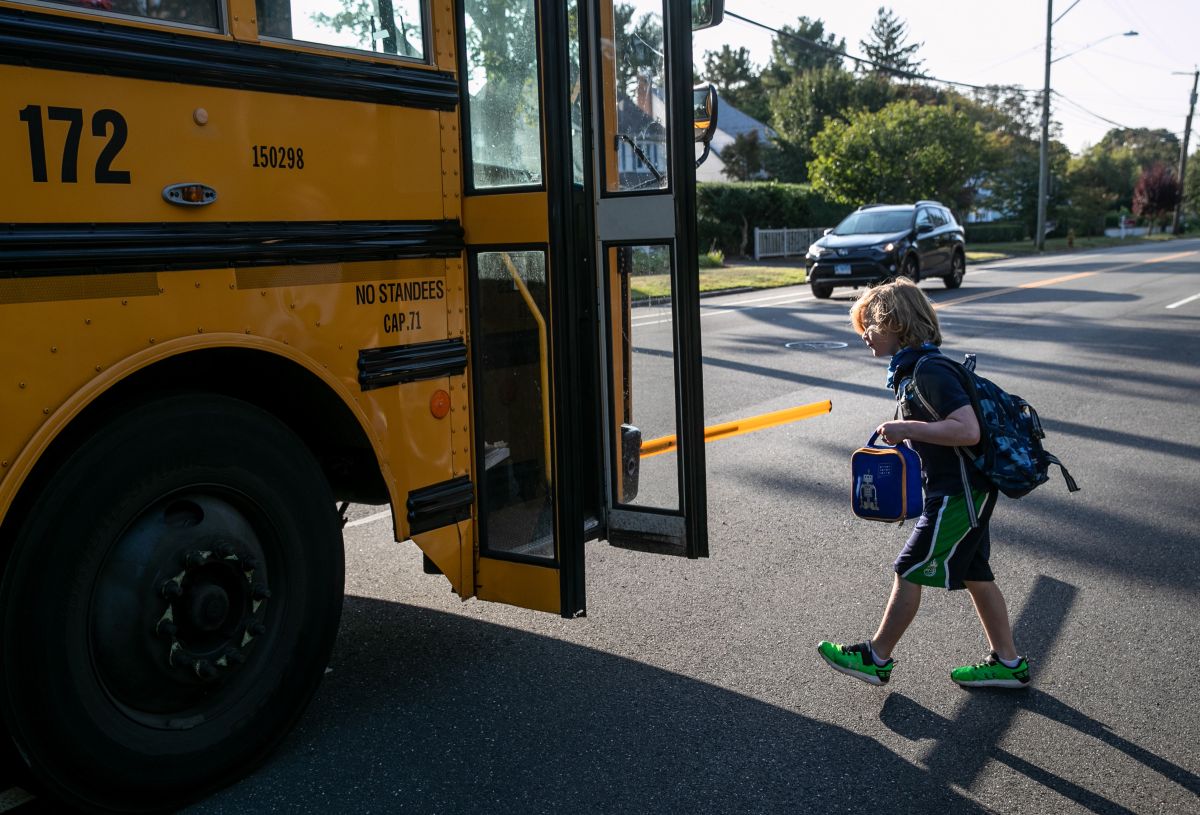 Photo: John Moore / Getty Images). / Getty Images
This weekend started the Florida holiday for back to school, it is about uAn annual tax holiday where all back-to-school purchases are tax-free and lThe good news is that this year it extends up to a week. In other words, the event is from July 31 to August 9.
During this time parents will save the 6% state sales tax for everything they must purchase for their children's back-to-school.
Tax-free purchases will include the following items:
All clothing, shoes, or accessories that are $ 60 or less.
All school supplies of $ 15 or less.
Computers up to the first $ 1,000.
These offers are not only taken advantage of by the parents of the students, they are also necessary for the teachers who buy materials for their courses.
Since Saturday, stores like Walmart and Target have been full of people, especially in the area of ​​school lists, even many stores already have the school lists for specific schools ready and marked.
Besides, Stores like Best Buy, Apple Store and Costco offer good back-to-school promotions, but also the "duty free" offer. for all Florida counties.
Just like the previous year, the school lists have an addition this time, now they request disinfectant gel from the children, cleaning supplies such as antibacterial wipes, among others, products now necessary as a result of the COVID-19 pandemic that have not yet been ends.
As in any offer, some exceptions existIn this case, we can highlight the offers of "buy one and get the other for free, or buy one and get the second at half price" it is likely that you cannot have the tax exception on both products.
On the other hand, it must be taken into account that not all clothing will be tax-free for this period, it is possible that some items will not be promoted.
For the state of Florida, the return to school depends on the county, most of them already from the second week of August there are several schools that begin their activities.
In other states of the United States, the "tax-free" offer of back to school is also made, and each county or state does it in its own way. In Texas at least, they have had three "back-to-school holidays" to date. This coming weekend from August 6 to 8 will take place the third holiday weekend of back to school with tax-free purchases.
**
You may also like:
How much the price of the dollar this Monday, August 2 in Mexico
Amazon sales fall due to the reactivation of physical stores