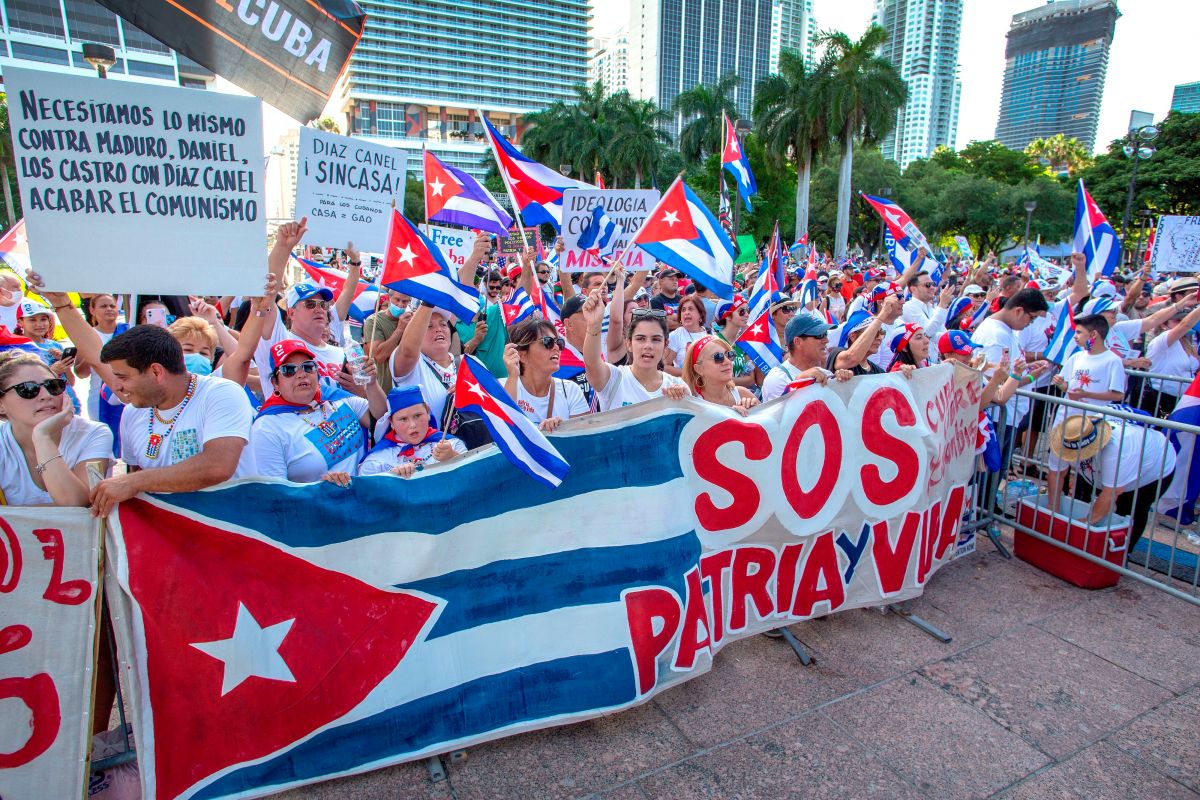 Photo: CRISTOBAL HERRERA-ULASHKEVICH / EFE
MIAMI – Orlando Gutiérrez, coordinator of the Assembly of the Cuban Resistance, called this Wednesday from Miami (Florida) for a "national strike" in Cuba as a result of the social outbreak and protests of July 11, considered unprecedented in more than 60 years of Castroism.
"Today marks the first month of the beginning of the civic uprising for freedom (in Cuba), a national rebellion that shows the world the deep desire that the Cuban people have to live in a state of law," Gutiérrez said in a message in video.
Gutiérrez showed himself in his message convinced of the need to move to a "new stage of civic struggle" that crystallizes in a "national strike" with the "resignation of all the organisms of the regime" and the organization of "protests" and actions that "Hinder" all the operations of the Cuban regime.
The activist acknowledged that the path started on J 11 "will not be easy" and referred, in this context, to the "hundreds of Cubans" who "have paid a very high price" in jail for their "peaceful frontal fight against the regime "in the protests.
The coordinator of the Assembly of the Cuban Resistance, a platform that brings together opposition organizations in Cuba and outside of Cuba, appealed in his call to the slogans of "homeland and life" (in reference to the song that has become a hymn of the protests on the island), "we want freedom and the end of communism" and "we want the dictatorship to fall".
"These objectives are the center of our struggle," he said in his message to the Cuban people.
He stressed that the Cuban exile, "more united than ever", has been reunited "in the vigor of this struggle with our brothers on the island", with all those who ask for change, the "vast majority", he asserted.
The exile identified the "national strike" with a "state of conscience" that translates into "not cooperating" with the Cuban regime, "protesting in the way we can and making the message of freedom known."
"The world is looking at Cuba and knows that the Cuban people want freedom," he emphasized.