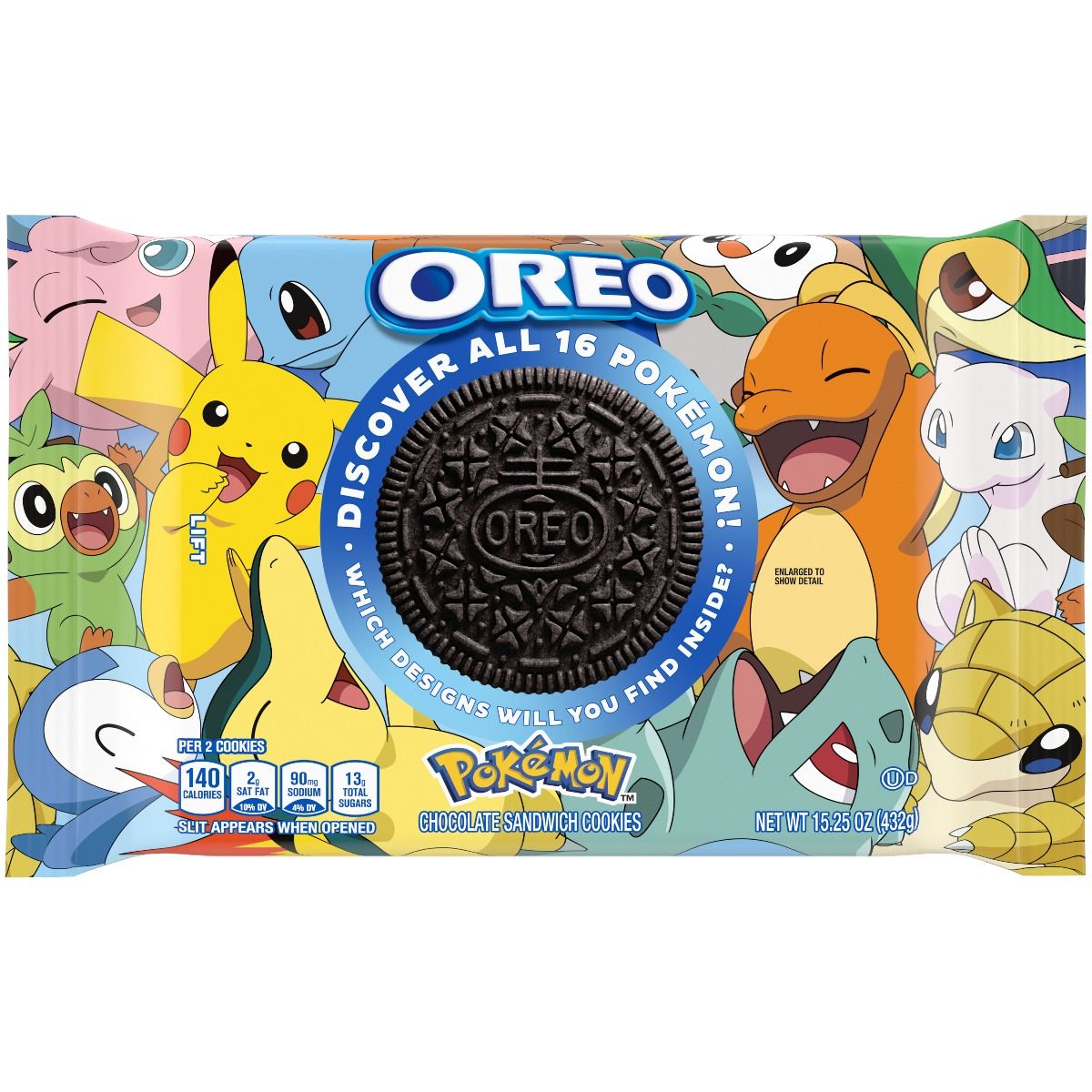 Oreo is in a new collaboration with Pokémon and is launching a series of cookies with unique, collectible designs.
The Limited Edition OREO x @Pokemon pack is finally here ⚡️ Don't miss your chance to discover them all!

Shop at https://t.co/kD31Q9UTSi

© 2021 Pokémon / Nintendo / Creatures / GAME FREAK pic.twitter.com/UTOmUXdUqF

– OREO Cookie (@Oreo) September 9, 2021
It's about 16 Pokémon-themed Oreo cookies to discover. The collection includes favorite characters such as:
– Pikachu
– Bulbasaur
– Charmander
– Squirtle
– Mew
– Lapras
– Snivy
– Rowlet
– Pachamp
– Piplup
– Jigglypuff
– Dratini
– Sableye
– Cyndaquil
– Sandshrew
– Grookey
There are Pokémon in my Oreo 🥺❤️ pic.twitter.com/SdKOJXRqdt

– Pen Pen (@ gamaluna23) September 8, 2021
The 15.25 Oz packages allude to the series but do not contain the 16 different collectible cookies in a single delivery, so you will need to buy the presentations several times so we can put all the pieces together.
It is important that you know that Oreo mentions that some Pokémon are harder to find than others and that a super rare mythical character is included.
It is also said that Mew cookies will be the hardest to come by, so you should keep in mind that if it comes out in a package, think twice before eating it or make sure you already have it repeated in your collection.
The limited collection cookies can be purchased on the Oreo portal and will be available in the United States from September 13.
You may also like:
Rookie Puts Family Savings Into Bitcoin And Loses Everything – Gives His Tips To Avoid It On Reddit
Barbie launches edition of Día de Muertos, to pay tribute to this Mexican celebration
Impossible Foods Introduces "Chicken Nuggets," But Without Meat