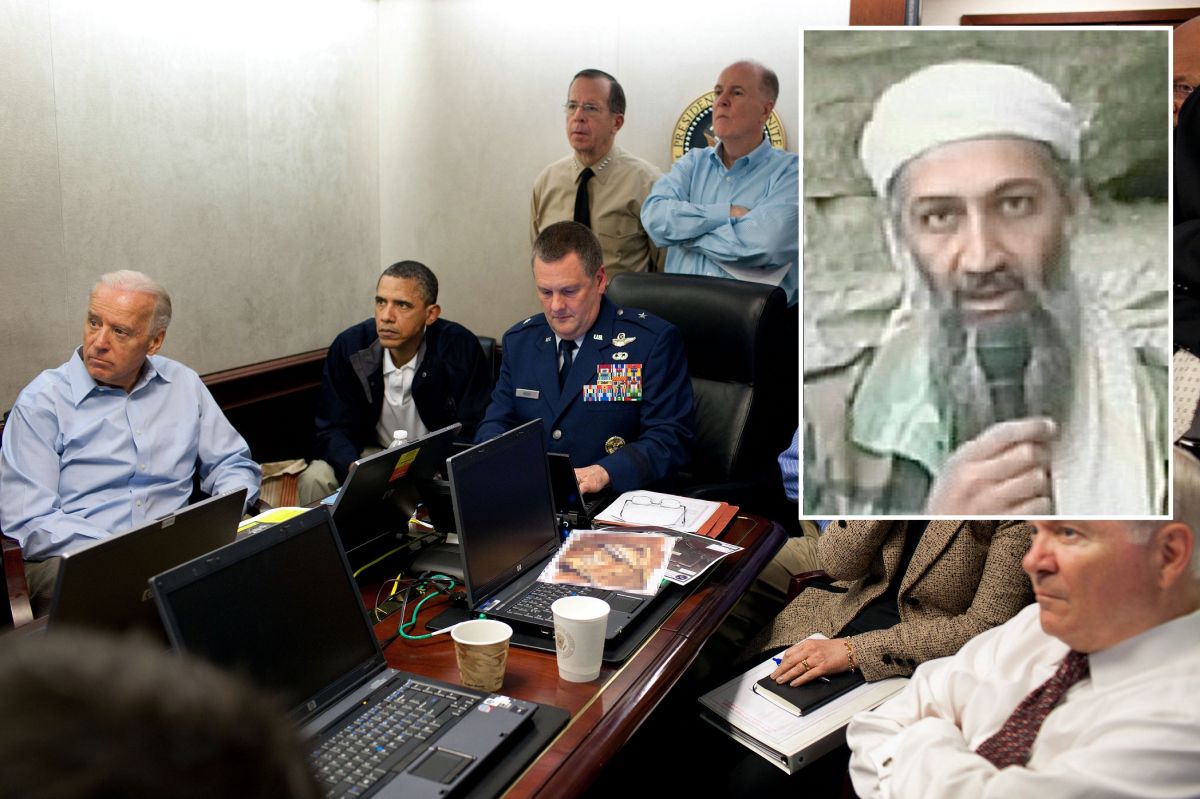 Photo: Pete Souza / The White House / Getty Images
Osama bin Laden once warned his Al Qaeda organization not to attack then-Vice President Joe Biden, because if he eventually became president of the United States it would be convenient for their terrorist plans.
If something happened to Barack Obama, Biden would assume power and "It would lead the United States into a crisis", wrote to the Saudi mastermind behind the 9/11 attacks in a May 2010 letter, a year before he was killed by US forces in Pakistan.
In that letter, bin Laden wrote that he had no plans against Biden because he considered him "totally unprepared" to lead the United States. Instead, bin Laden urged his supporters to be vigilant about then-President Obama, telling them that it was a high priority to target the aircraft assigned to the then president and the CIA Director David Petraeus.
"They should not target visits from US Vice President Biden. The groups will remain on the lookout for Obama or Petraeus, "bin Laden wrote. "The reason to focus on them is that Obama is the boss of infidelity and killing him will automatically make Biden take over the presidency for the remainder of the term, as is the norm there."
He insisted that "Biden is totally unprepared for that position, which will lead the United States into a crisis. As for Petraeus, he is the man of the house in this last year of the war, and killing him would alter the course of the war. "
The letter was discovered in a trove of documents found at the terrorist's hideout in Pakistan after US forces killed him in a raid on May 2, 2011, he detailed. New York Post.
The documents, drawn up between 2006 and 2011, are available to the public through the website of the Center for the Fight Against Terrorism, based in West Point (NY).
Bin Laden's comments about Biden's "weaknesses" have resurfaced amid the the failed withdrawal of US troops from Afghanistan and the chaotic seizure of power by the Taliban, 20 years after the US war against the 9/11 terrorists.
Yesterday President Biden delayed his plans to rest at his home in Delaware for at least a day as tens of thousands of American and Afghan citizens try to flee Afghanistan, many with their sights set on New York and other parts of the country.
A resurfaced letter from 2010 shows 9/11 mastermind Osama bin Laden did not want Joe Biden assassinated because he was a lame duck.

https://t.co/9WpK1o97nE

– news.com.au (@newscomauHQ) August 21, 2021