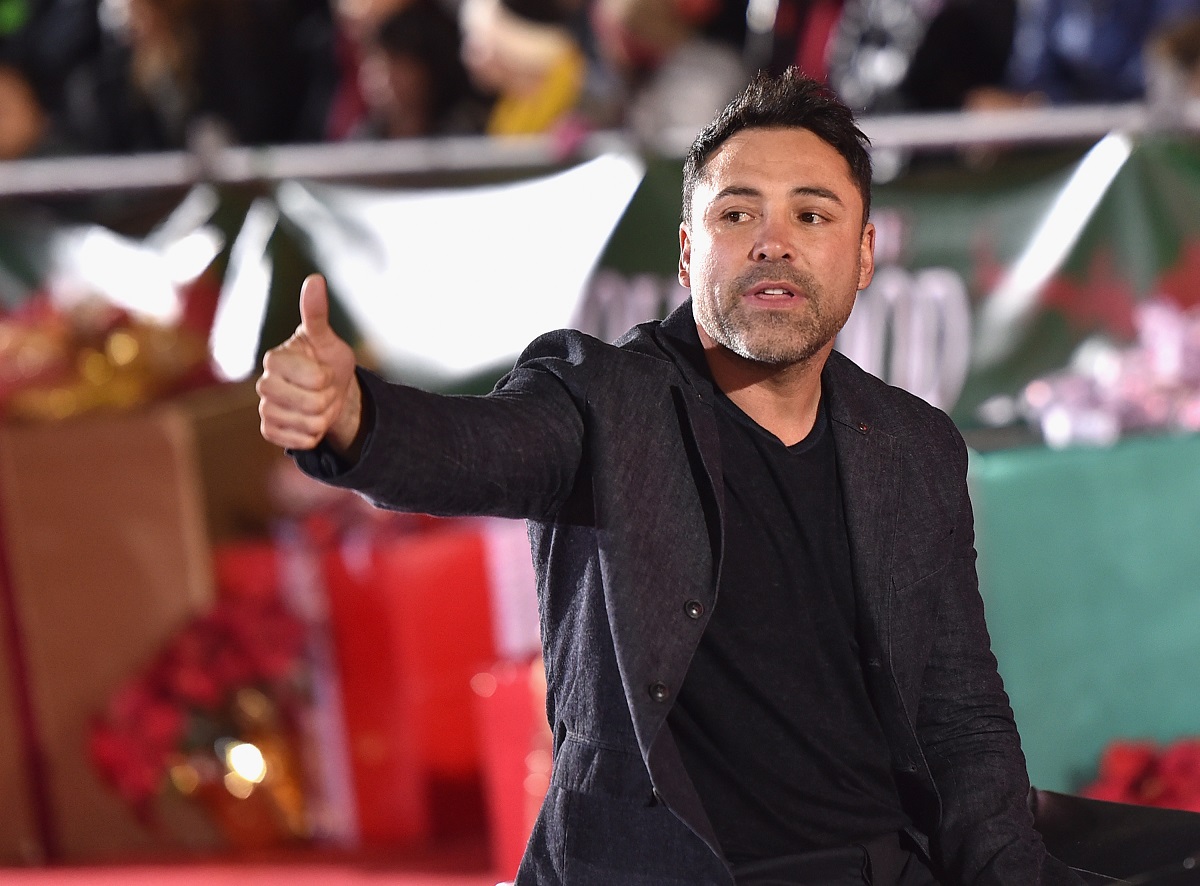 The boxer Oscar de la hoya, holder of 11 world titles in six different categories, and that on September 11, at the age of 48, he will once again get into a ring, he told EFE that he is returning to boxing 13 years after his retirement "to close a chapter." of their life.
The last time De La Hoya had an official fight was in December 2008, in Las Vegas, against Filipino boxer Manny "PacMan" Pacquiao. As De La Hoya recognized EFE, "PacMan" beat him "and very well."
"I didn't want to retire," the boxer explained to EFE a few days before his fight at the Staples Center in Los Angeles against the Brazilian mixed martial arts fighter Vitor Belfort.
"I let my emotions speak. I was defeated, exhausted and my mind said 'retire already'. My physique decided for me. It took me all these years to have the courage, the strength to say 'you know what, I'm going to go back and close this chapter in my life and close it and live in peace'. That is why we are here, because I want to show myself that I can do this, "he declared.
"I'm doing it to close a chapter of my career, of my life," he added with aplomb.
"And 48 years is just a number," he said, although he then acknowledged that training is being difficult.
Oscar de la Hoya looks in great shape for his return to the ring against Vitor Belfort. Much better than when I arrive in obvious drunkenness to comment on the Paul / Askren card. pic.twitter.com/n8amsyoTxt

– MMA GT fans (@fanaticosMMAGT) August 26, 2021
I can't wait to get in the ring
"I am tired, the training sessions are quite strong. At 48 years old, training is not the same as being 25 years old. But I feel very good physically. Emotionally I am at peace. I have been training hard for this fight for six months now. So yes, I am tired, but the week of the fight I will rest my body, my mind and we will be super for the fight, "he added.
"The truth is that I can't wait to get into the ring on September 11 and for the first bell to ring and show that I can," he continued with enthusiasm in his voice.
In addition to a personal motivation to get back in the ring 13 years after his last fight, De La Hoya, whose father and grandfather were also boxers, has another reason to return to the mat.
"In boxing, at the highest level of this sport, there are many young men who prefer not to fight so hard. They are not thinking of honor, of legacy, of winning world championships to be the best in the world. They are thinking more about the business, "said the American boxer of Mexican origin.
Read also: Óscar de la Hoya reveals that he was raped when he was 13 years old