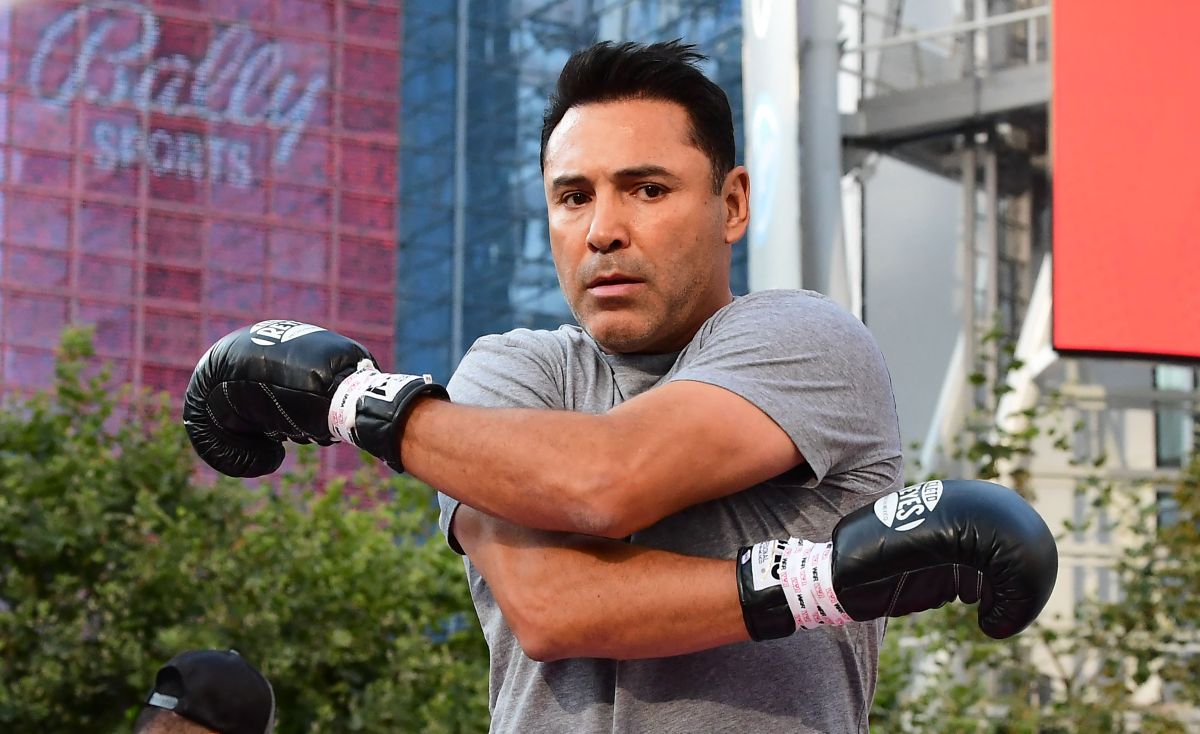 Photo: FREDERIC J. BROWN / AFP / Getty Images
Prior to his return to the ring against Vitor Belfort, Óscar de la Hoya revealed some facts that he lived during his childhood and that until the sun today, they are ghosts that still haunt him. The California-born boxer revealed that he was raped when he was 13 years old. The "Golden Boy" indicated that this was one of the reasons that led him to immerse himself and seek refuge in alcohol.
"Doors that I never closed, that I left open since I was a child. Are a lot of things. From the inside, man, it burns me (…) I have to deal with little Oscar. I was raped at 13 by a woman, a mayo womanr. So there are many things (…) at that age I lost my virginity when I was raped, basically. I was in Hawaii at a tournament, an older woman, she was like 35Revealed De La Hoya in an interview for Los Angeles Time.
Oscar De La Hoya chases a statement win over Vitor Belfort – and his own demons. "I was raped at 13, from a woman, an older woman." https://t.co/I4wejvb0cw

– Dylan Hernandez (@dylanohernandez) August 31, 2021
In this sense, Óscar considers that this is one of the things that torments him to this day. "Life has been hard, man. I've always dragged myself six feet underground. I've been there, I've almost been there (…) I suppressed everything, you repress everything and you live this 'Golden Boy' life, but then you see that's still there. I never thought about it, I never processed how my feelings were, How do you deal with it? Drinking, drowning in alcohol. You try to forget or you are trying to disconnect. It was very traumatic", He confessed.
On the other hand, De La Hoya confessed that, Thanks to a shaman, he was able to overcome his addiction problems. The "Golden Boy" indicated that this person motivated him to try "Shroom", psilocybin mushrooms, but which are also called "magic mushrooms".
"I had this event about a year ago where, it will sound crazy, but I tried "shroom" for the first time, in micro doses. Like Tyson every day, I wouldn't do it every day but it went well for me, it was amazing, I did it with a shaman (…) I had to do it, man. I was drinking, doing drugs, one and the other, I didn't want to waste my life. I had to do something and the fact that the shaman came into my life for that particular reason (…) I feel like he saved me and saved me only because of my mother, because of my relationship with her", He acknowledged.
You may also like:
"The drug made me a despicable human being, I became a devil": Julio César Chávez told how he acted because of his addictions
"It gives me enormous disgust how your mouth filled with the addictions of my brothers": Julio César Chávez's daughter responded to "El Travieso" Arce
Mike Tyson doesn't want to support his son in boxing: "Let him get a job"