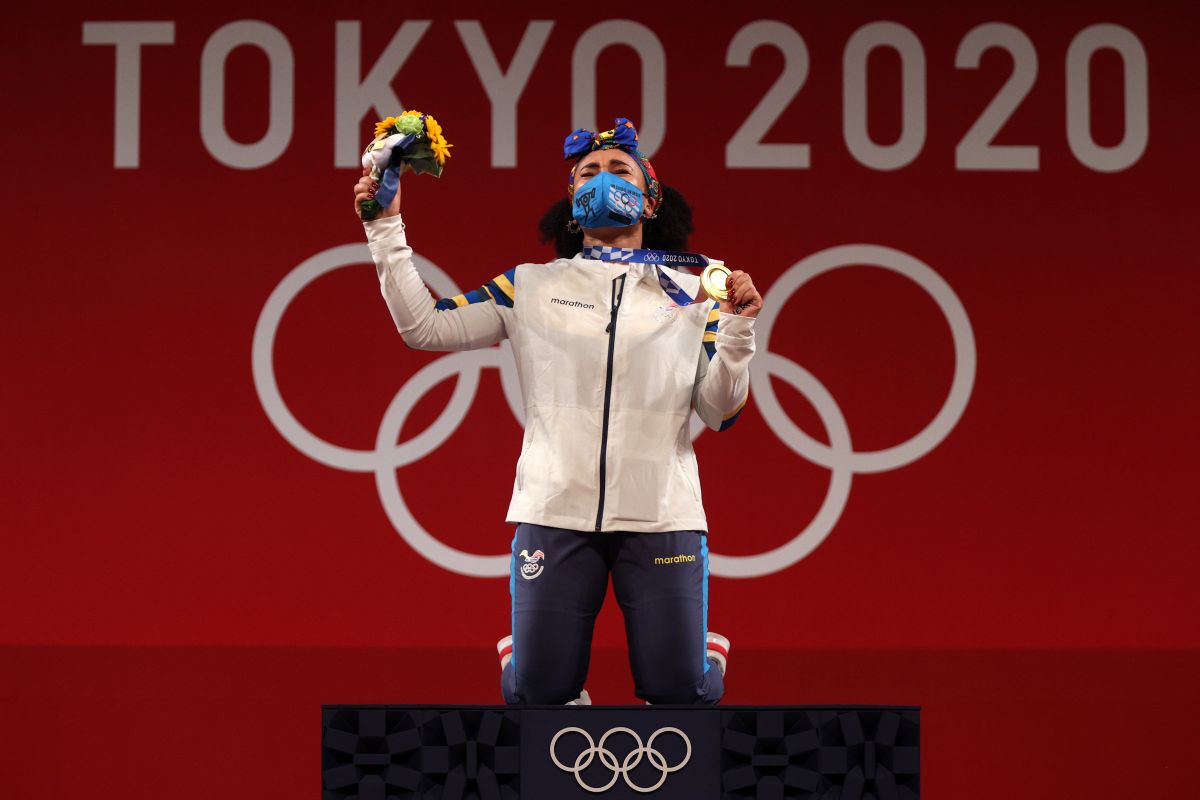 Photo: Chris Graythen / Getty Images
In Tokyo 2020, Neisi Dajomes made history of cute to Ecuador by becoming the first woman to win a gold medal for her country. The moment was even more special as he dedicated his achievement to his deceased mother and brother. In Ecuador she was received in a great way, but unfortunately not everything was pretty for her: in a television program she had to deal with macho questions by the interviewer.
In the program The 25 Hour of TeleamazonasWhile Dajomes spoke about her training sessions, the driver Andrés Carrión interrupted her to ask: "And how are you cooking, you?".
The Ecuadorian weightlifter was surprised by such a question and responded with a nervous laugh, accompanied by a "yes, yes I defend myself". Incredibly, the journalist insists on the subject and asks again: "What works for you?".
"And for washing dishes?". With this question, Carrión continued, in the face of an obvious discomfort of all those present in the talk. Neisi Dajomes answered again quite gently, considering the inappropriateness of the questioning.
Little more to add. It happened on national television and the interviewer was unfazed, on the contrary, he seemed to feel good about asking the unpleasant questions. Outrageous and incredible.
Andrés Carrión asks the Ecuadorian Olympic medalist Neisi Dajomes if he knows how to cook and wash dishes (VIDEO) pic.twitter.com/5Fin9KD61N

– Victor Vergara L. (@ Victorvergara7) August 16, 2021