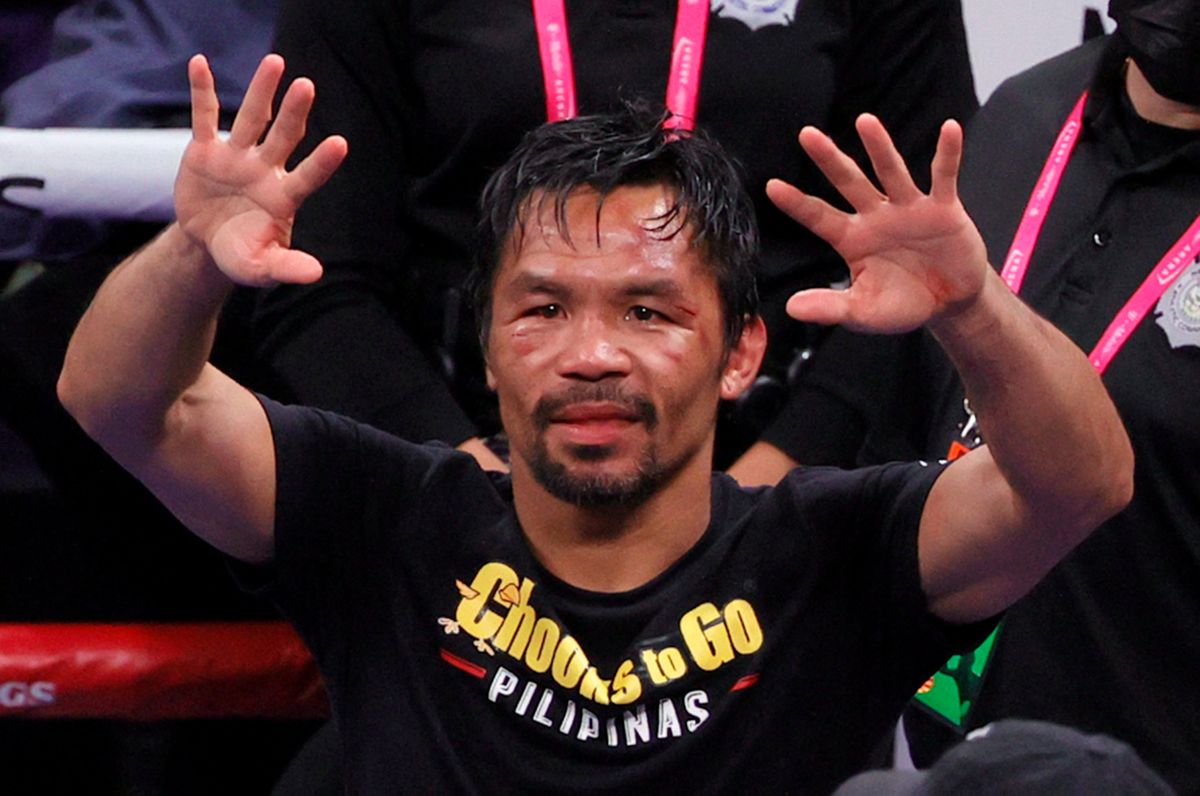 Manny Pacquiao agreed to be the presidential candidate of the party he represents for the 2022 elections. It should be remembered that 'Pac-Man' has already entered the world of politics where he had the opportunity to be a congressman and senator.
"I boldly accept the challenge to run for PRESIDENT of the Philippines. We need progress. We need to defeat poverty. We need government to serve our people with integrity, compassion and transparency. The time is now. I am ready to face the challenge of leadership ", was the message that the boxer wrote on his Twitter account.
In his speech, Pacquiao defended a policy without corruption for his country and challenged all those who doubt his qualities and abilities to represent the Philippines for his little academic training.
´Pac-Man 'was named a congressman in 2016 and six years later he was a senator of the ruling party of President Rodrigo Duterte. Nevertheless had run-ins after denouncing alleged cases of corruption in the government's COVID-19 aid program.
These frictions generated an internal conflict in the Philippine Democratic Party-Power of the People, between the faction that supported Pacquiao against the one that supported Duterte.
Despite the fact that the boxer has millions of followers in his country, he has generated a lot of controversy that has caused him to win a good number of detractors, especially after declaring that he is against homosexual marriages for being a sin against God. In addition, he also confessed that he supports the death penalty, which is not approved in the Philippines.




Source-laopinion.com