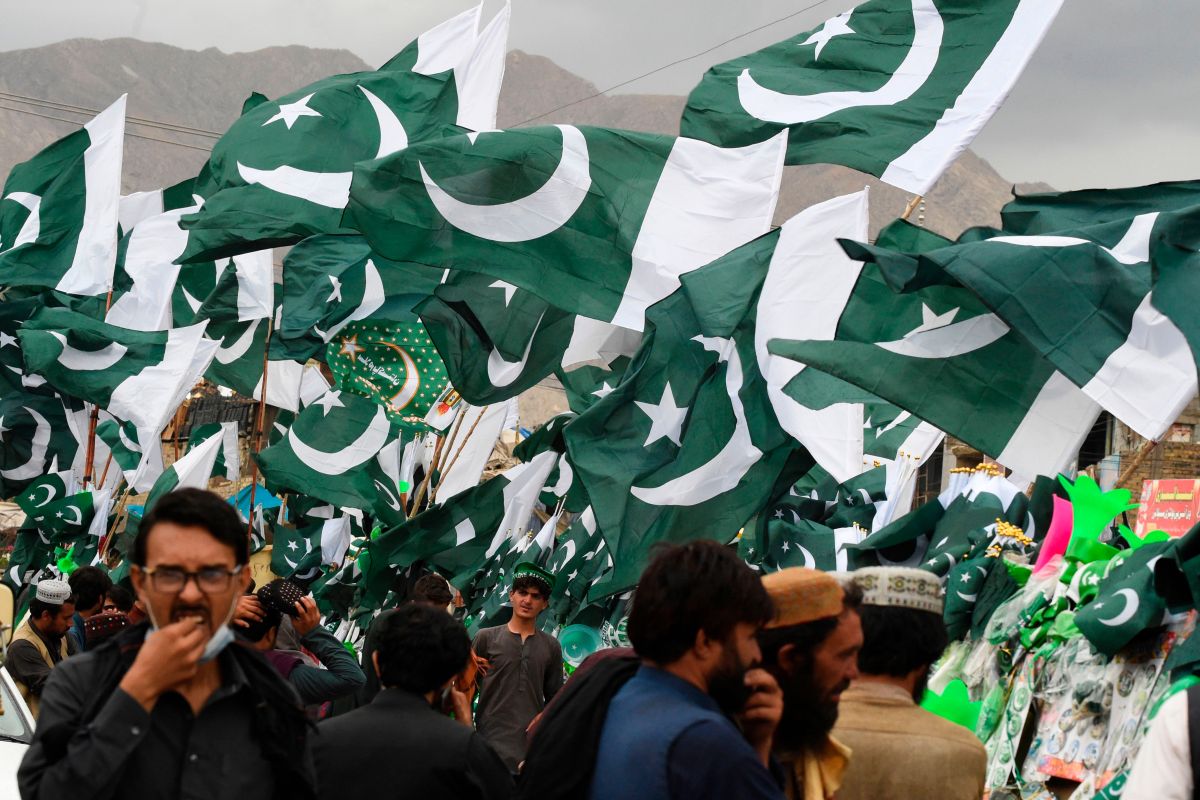 Photo: BANARAS KHAN / AFP / Getty Images
Police in Pakistan opened criminal cases against dozens of men in that country after they sexually abused a woman in a Lahore park while she was recording a video for TikTok.
The attack was caught in several videos that have gone viral on the network. The images show a mob of hundreds of men cornering and assaulting the victim in Greater Iqbal Park. In a part of the recording, it is seen when some of them carry the girl against her will to move her to another area.
In broad daylight and when she was with friends in the area, those present harassed her, threw her to the ground, ripped off her clothes and groped her.
The massive assault was reported on August 14 when the country celebrated its Independence Day.
The victim filed a complaint against up to 400 unidentified individuals with Lahore police, according to the Guardian report.
"The crowd pulled me everywhere until my clothes were ripped. They threw me into the air and brutally attacked me, "the victim told the police. The complainant also indicated that the abusers stole money, earrings, a ring, the telephone and cash.
Repudiation among public officials in Pakistan
The images that went viral in cyberspace sparked condemnation both in Pakistan and abroad.
The country's information minister, Fawad Chaudhry, said some suspects have already been arrested, although he did not say how many.
Some of the defendants were identified thanks to material from surveillance cameras and witness statements.
"We are working at full speed. The prime minister is also aware ", assured Chaudhry about the direction of the investigation.
The president of the Pakistani People's Party (PPP), Bilawal Bhutto Zardari, indicated that the incident must embarrass all Pakistanis as it speaks of the rot in our society.
For his part, singer Farhan Saeed said he felt disgusted, furious, heartbroken and ashamed that men in his country continue to engage in such acts on a daily basis.
In this sense, Pakistani senator Sherry Rehman considered that the most recent case shows that the problem of abuse against women has worsened in the country.
"Many cases are ignored, buried or brushed aside in the patriarchal culture of silencing the victimRehman maintained.
It may interest you: